A Better Hand - Sound In The Signals Interview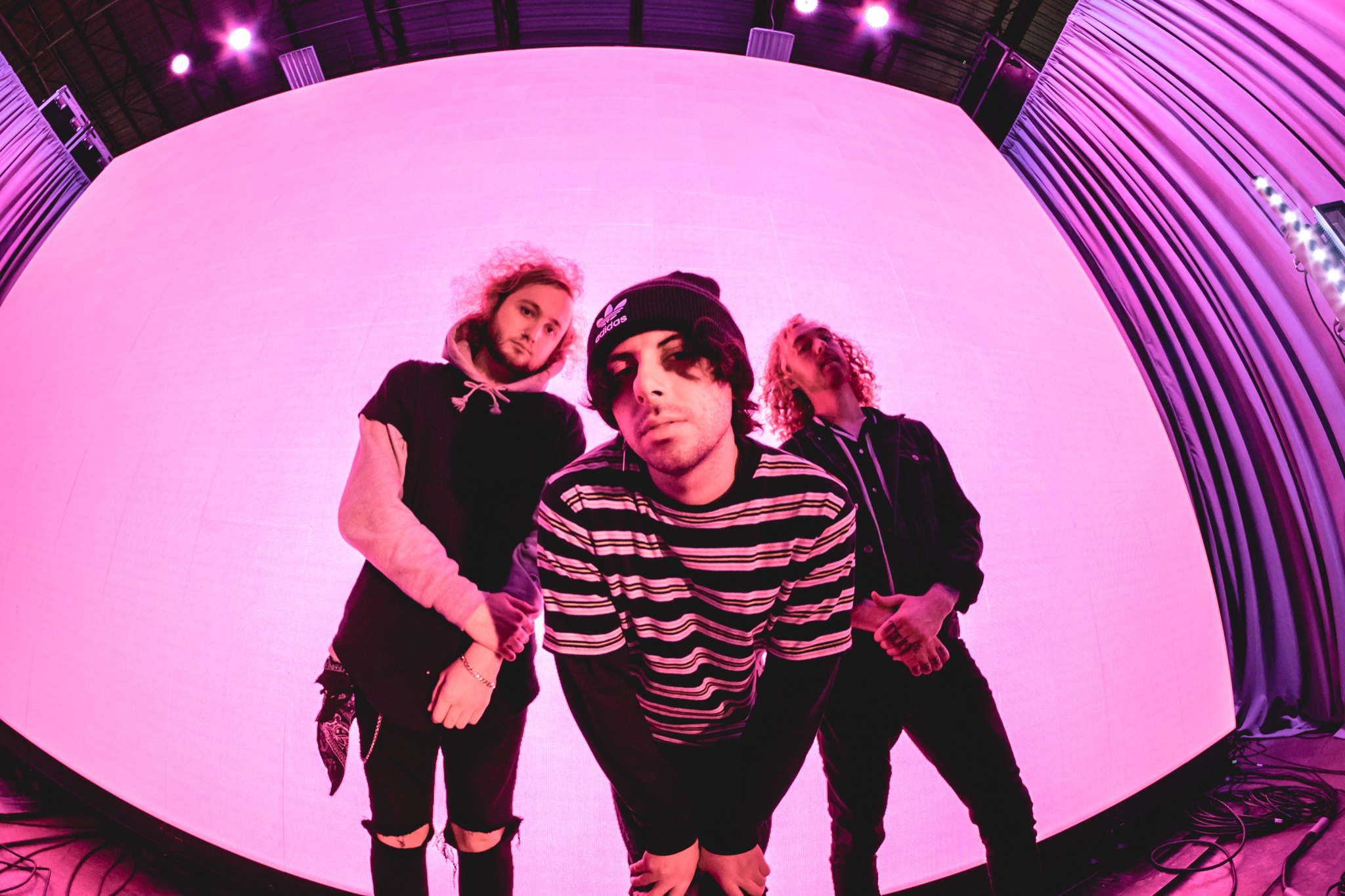 I recently had the opportunity to interview A Better Hand. We discussed why they signed with Mutant League Records, their new song, "Wrong One", filming a music video during the pandemic, their upcoming EP, and more. Check it out below.
You just signed with Mutant League Records. What made you want to sign with the label and what has the experience been like so far?
Jordon: I've had my eye on mutant league for a while. We wanted a label we could have a good relationship with and that we felt truly cared about us as artists. Mutant league has a great reputation and working with them has only solidified that in my mind.
Taylor: Signing with Mutant League was a big goal for us. One of the ML bands Chief State stayed at our place in St. Paul, and talked really highly of it. We wanted to be on a label with a lot of great bands with cool people so it was a no brainer. The label is based in Chicago and that's a big plus because we go through there all the time when we record at ABG. So far working with ML has been awesome and feels like a really good partnership.
Your new song "Wrong One" was released around the announcement. Can you tell me about writing the song?
Jordon: Writing this song was different because we wanted it to be different. We wanted to write something that was fun and could mix genres. Ultimately we wanted to have fun writing and this direction is extremely fun.
Taylor: This was my favorite song we've ever written because I really got to influence the direction with my drumming. We kind of threw out all of the rules for this one and just had fun. It may be the outlier for now, but I think it's safe to say that it's the direction we're heading.
Kyle: Recording the bass track for this song was a total blast and I feel it is the most creative one on the record. Absolutely can't wait to play this song each night once touring returns.
You also released a video for the song. What was the video shoot like? Do you find filming a video to be mostly exciting or stressful as well?
Taylor: Our video shoot was super last minute because our state shut down the establishment we planned to shoot at. That definitely made things stressful, but thankfully we had an amazing team drive out from Chicago to shoot it. Lucky enough, my job let us shoot in front of their LED wall. We shot 2 music videos in two days and it was a lot of fun.
Kyle: Leading up to the video is always stressful as you have to make sure to lock down a perfect location and script. Although, when it all comes together and you see it come to life the excitement is unreal.
Do you have any interesting stories from the video shoot? What was it like filming a video during the pandemic?
Jordon: I had to smoke like an entire pack of cigs and had to keep sipping on that champagne until we got all the shots. I did not feel the greatest the next morning.
Taylor: Jordon had to smoke like an entire pack of cigs in the house while filming. And we definitely drank that champagne.
'Cheap Smokes And Champagne' is out on February 26th. What was the time like in the studio working on it?
Taylor: I think it's almost been a year since we started writing the first song on this EP. We started recording it in June of 2020 so we've been sitting on it for what seems like forever and I'm just ready for people to finally hear it.
Kyle: Being in the studio is the ultimate vibe. So many hours get put in each day but they seem to go by very fast. It's definitely an escape from the "real world".
Can you tell me a little about the meaning behind the title 'Cheap Smokes And Champagne'? How did you come up with it?
Jordon: We we're trying to think of a complex name for the EP but then went back to how we wrote the songs. This release we didn't try so hard to second guess ourselves. It was the smoothest writing process thus far because we didn't over analyze things. In the end we just took lyrics from Wrong One and made it the title of the EP. Wrong One is the start of a new era for us, so we found it fitting that lyrics from that song should be the title.
Kyle: Going with a "classic" and "straight forward" type title just seemed like a no brainer. I think it really encompasses the mood of the entire EP.
What was your favorite moment from the studio? Did you try anything new this time around?
Jordon: My favorite part was when Taylor didn't drop his sticks.
Taylor: I tried not to drop my sticks. For Jordon.
Kyle: I mean, I guess Taylor didn't drop his drum sticks. That was pretty chill.
Thanks for taking the time to answer the questions. Do you have anything else that you would like to add?
We can't wait to take on 2021 with a new record! Hopefully you give it a chance and it suits you well!
Follow A Better Hand:
Follow Sound In The Signals: