guccihighwaters - Sound In The Signals Interview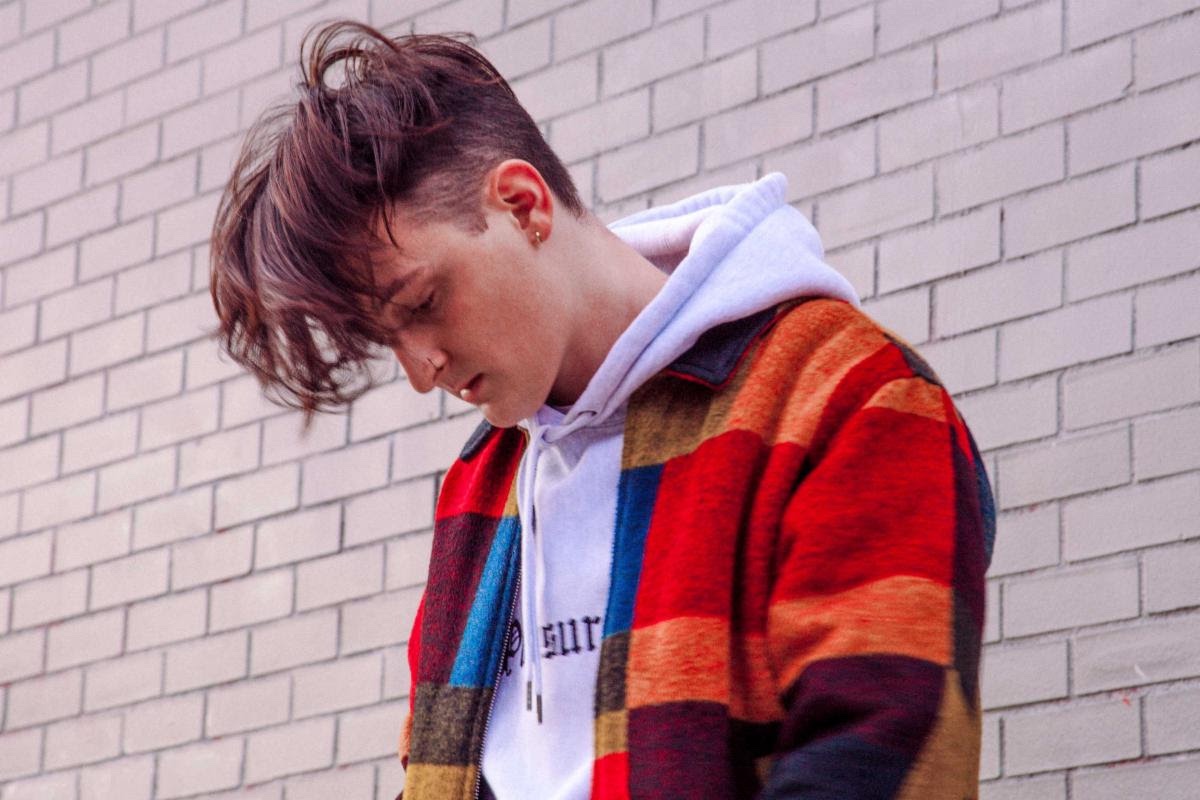 Photo By: Robert Hickerson
I recently had the opportunity to interview
guccihighwaters
. We discussed why it was almost the perfect time to record his upcoming album,
jokes on you
, his concept for its artwork, lyrical inspiration, vinyl details, signing with Epitaph, what he hopes fans take away from the album, and more. Check it out below.
Your new album 'jokes on you' comes out January 22nd. Can you tell me about the recording process of the album? How long did you work on it?
No problem, thanks for taking the time out to interview me. For this album I wanted to go back to my old ways of creating music. I lived in LA for a year but moved back to my hometown in New York about 2 months after the first COVID-19 shutdown. It was almost the perfect time to work on an album. Stuck inside of my new apartment in Long Island with nothing else to do but play video games and make music thinking to myself, "why not make an album?" Isolated in a room with nothing but a laptop and some basic music equipment it started feeling like 2017 again when I started my first vocal project "guccihighwaters." After a few weeks of settling into my new place I flew out my homie Jay Vee who makes beats. We pretty much just stayed inside for a full week making demos and we ended up finishing 3 or 4 songs together. That's just what I needed to kickstart the album and after he flew back to LA I was producing and writing multiple demos each day by myself. It took about 2 months to finish most the album.
I had the chance to listen to the full album and I really like it. The song "True2Me" is a favorite of mine. Can you tell me about writing and recording that song specifically? What were some of the lyrical inspirations for it?
Thanks! I'm glad to hear you enjoyed it. "True2me" was one of the songs Jay Vee and I made when he was in New York. This one was really fun to create, I remember in the morning we went to get some cold brew at this local vegan cafe - Fermento, shout out to them - I drank it way too fast and was so pumped up off of caffeine that I told Jay to start playing beats and I'll freestyle. It felt like we were just messing around but this certain lyric stuck with us, "what'd you do to me?" It really reminded me of the lyrics in "Starboy" by The Weeknd. You can go through some really crazy relationship and at the end of it you feel like a whole different person, but not in a negative way, almost like you evolved and became a stronger person after. This was a song where I felt like I needed to flex a little since the beat was so fire, it gave me the confidence to do so.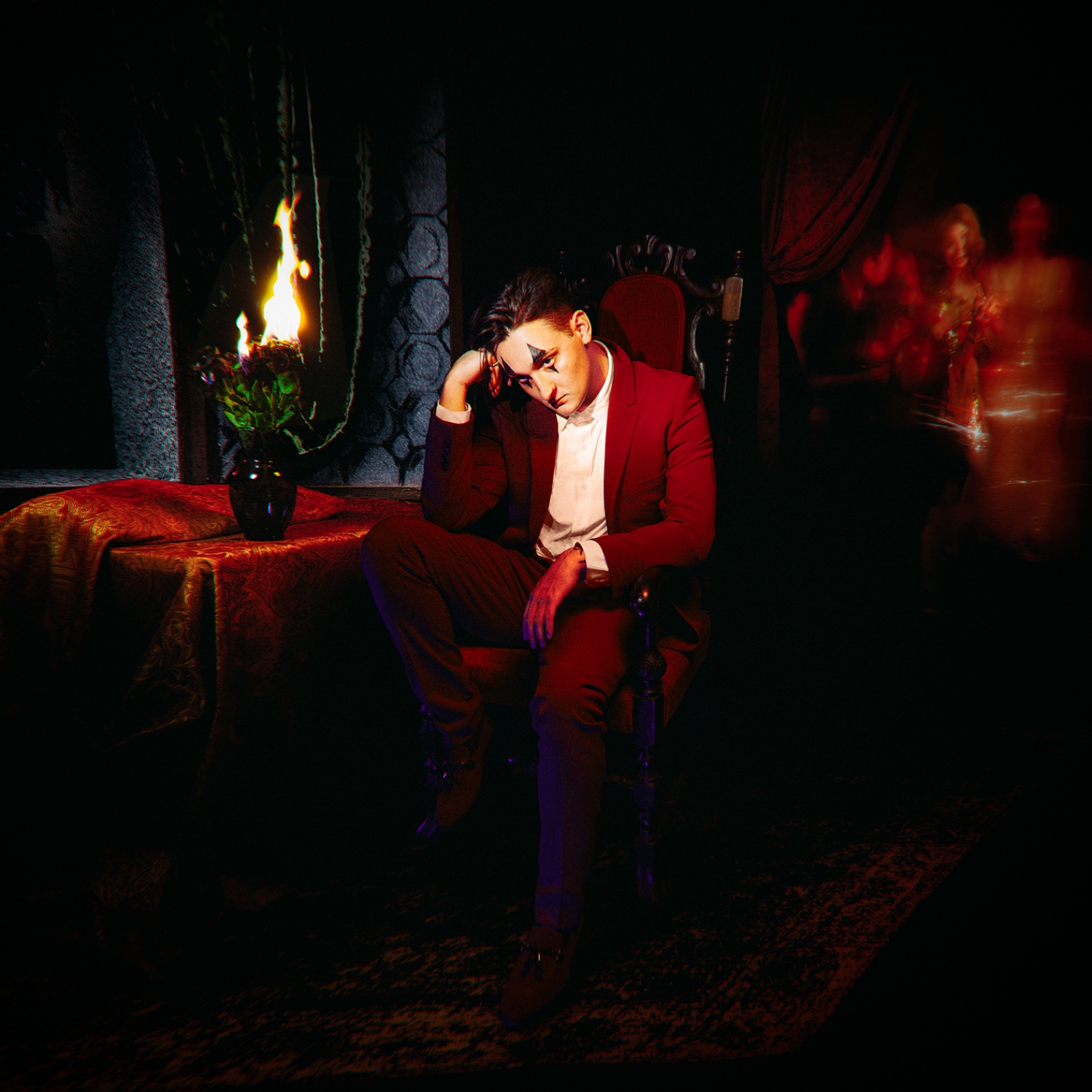 I like the image you used for the cover artwork. Who came up with the concept for the artwork?
I came up with the concept of the artwork. I have always been drawn to old paintings from the middle ages and the renaissance and started to just gather inspiration from that time. I came across this painting called "Stańczyk," it's a painting of a court jester in a dark room while people are having a ball in a room behind. I instantly thought this would be perfect to re-create for the cover of the album.
What's the meaning behind the album title 'jokes on you'? Why did you feel like that title fit the album?
What I mean by "joke's on you" is it feels like I finally did something with my life, I made an impact with my music while many people doubted me as I was coming up. It also helps that it fits nicely with the imagery of me being a jester for the cover image.
You signed with Epitaph for the release. What made you want to sign with them? How's the experience so far?
I wanted to sign with Epitaph because I knew they really believed in me. They came to my first LA show and I had a chat with them after, just really down to earth people that love music and want to help you, not just make some money - that was so important to me.
You toured with Smrtdeath and Lil Lotus who also signed to Epitaph. What do you think it was about your scene and you all as artists that stuck out to the label?
This scene has a lot of potential most of us just put music up on Soundcloud and could get 500K plays without any promo at all. I think we stuck out because we already had core fanbases, we just needed an extra push to take it to the next level.
There is a lot of hype for this album and I saw that one of the colored vinyl variants has sold out. How important was it for you to get the album pressed on vinyl? How involved were you in the process of choosing the vinyl details?
I have never released any physical form of music so it was an essential thing for me to get this out on vinyl. I think they are just cooler than CDs, they just feel more like a collectors' item to me. I'm fully involved and hands-on in the details of the vinyl. I can't put something out there that doesn't have my personal style involved.
Fans are excited to hear the album. What do you hope they take away from it?
I hope they find some sort of comfort with this record. Music is a way for me to let out my struggles and I hope when they listen they can feel less alone.
Thanks for taking the time to answer the questions. Do you have anything else that you would like to add?
Just a thank you to everyone that listens to my music and shoutout to everyone on my team that has helped me grow! I like to let the music speak for itself so check out the album if you haven't listened yet! love - gucci
Follow guccihighwaters:
Follow Sound In The Signals: