First and Forever - Sound In The Signals Interview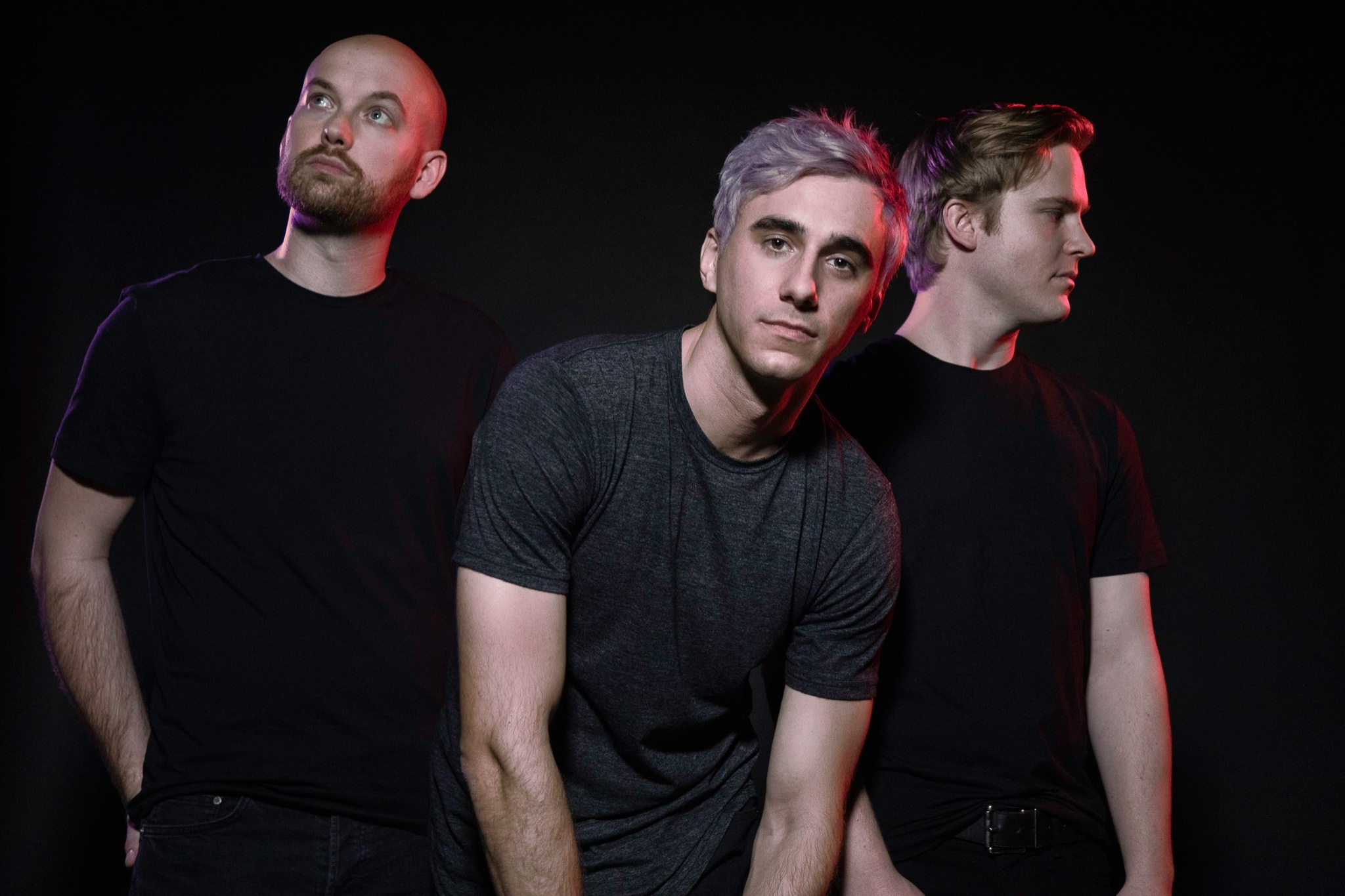 I recently had the opportunity to interview First and Forever. We discussed the band's latest single "Give Me Up", the story behind their artwork, lyrical inspiration, what's coming up next, and more. Check it out below.
Your latest single is "Give Me Up". Can you tell me about the writing and recording process for the song?
This was a really special song for us. In fact, we never planned to record this song. In November 2019 we were in the studio with Courtney Ballard and he asked us to show him all the songs we'd been working on. Our guitarist, Marcus, had sent us a demo of "Give Me Up" but David and I kind of dismissed it at first. After Courtney heard the demo he said "this type of song is exactly what this record needs....let's record this one". The problem was....this song didn't have ANY lyrics or melodies....it was just an instrumental. So, every night when we got home from the studio we would go back and work on this song. And thank god we did because this is my favorite song we've ever done.
What was the lyrical inspiration for it?
This is a very heavy, emotional song for us. This song is about the internal struggles everyone deals with. Depression and anxiety are huge mental health issues in the music community and this song was our attempt to bring those issues to light.
I really like how "big" the song sounds. The production, as well as the vocal performance, is pretty powerful sounding. What type of emotions do you hope the song evokes in listeners?
To me, every time I hear this song it evokes the feeling of "desperation". Feeling desperate to do anything you can to get yourself out of your current situation and mental health issues. Feeling desperate to find someone to help you so you don't feel so alone in the world.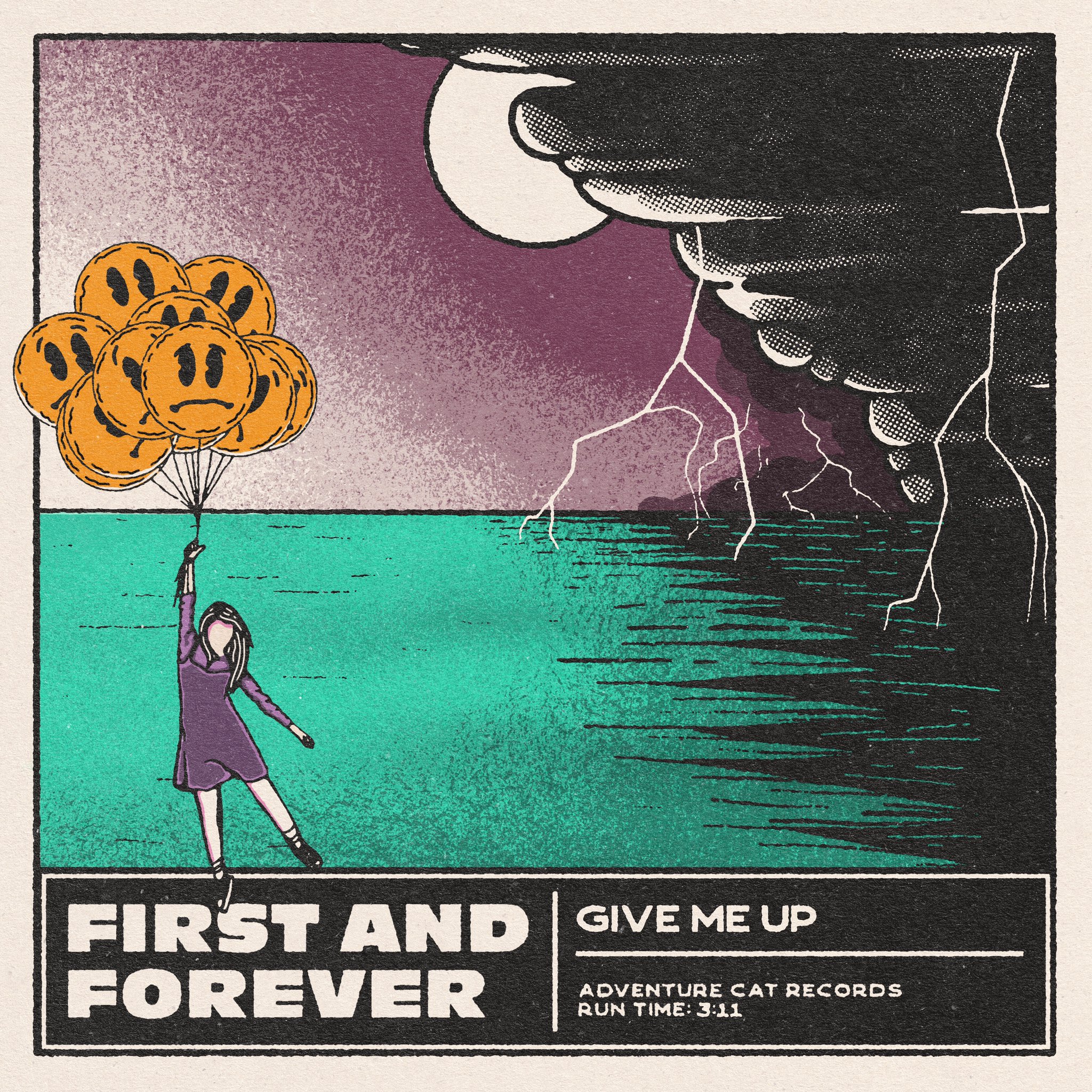 I like the image for the single artwork of the lady with the balloons. She's appeared in other artwork, as well. Who came up with that image and designed it? What's the story behind it?
Alex Adam, the guitarist from ROAM is our artist. We want to tell a story with the artwork of the singles....culminating with the EP release which will be the end of her story as well as this era of First and Forever. The singles match the feelings of the songs they represent as well. Her story begins with "In Loving Memory" where she is alone in a dark world...clutching the only thing she has with her...the balloon. "One More Time" is bright and fun....she's floating along with no problems in the world. "Give Me Up" represents the struggle with mental health...while everything might seem great on the outside....there is trouble (a storm) coming. The final artwork....well, you'll just have to wait and see.
You're on Adventure Cat Records. What's the experience been like on the label and who are a couple of your favorite artists on the label?
Adventure Cat Records has been amazing to us. Run by Mike Kaminsky of KMGMT we've had the advantage of being on a label that's run by artist managers. We would be no where without them. My favorite artists on the label are Summer Wars and High Wire. My favorite former band that was on the label is Capstan.
What's coming up for the band in 2021?
BIG STUFF. Music video coming soon, EP release, and we are recording our follow-up record in March.
Thanks for taking the time to answer the questions. Do you have anything else that you would like to add?
First and Forever is bringing back emo. Be Ready.
Follow First and Forever:
Follow Sound In The Signals;