Farhampton - Sound In The Signals Interview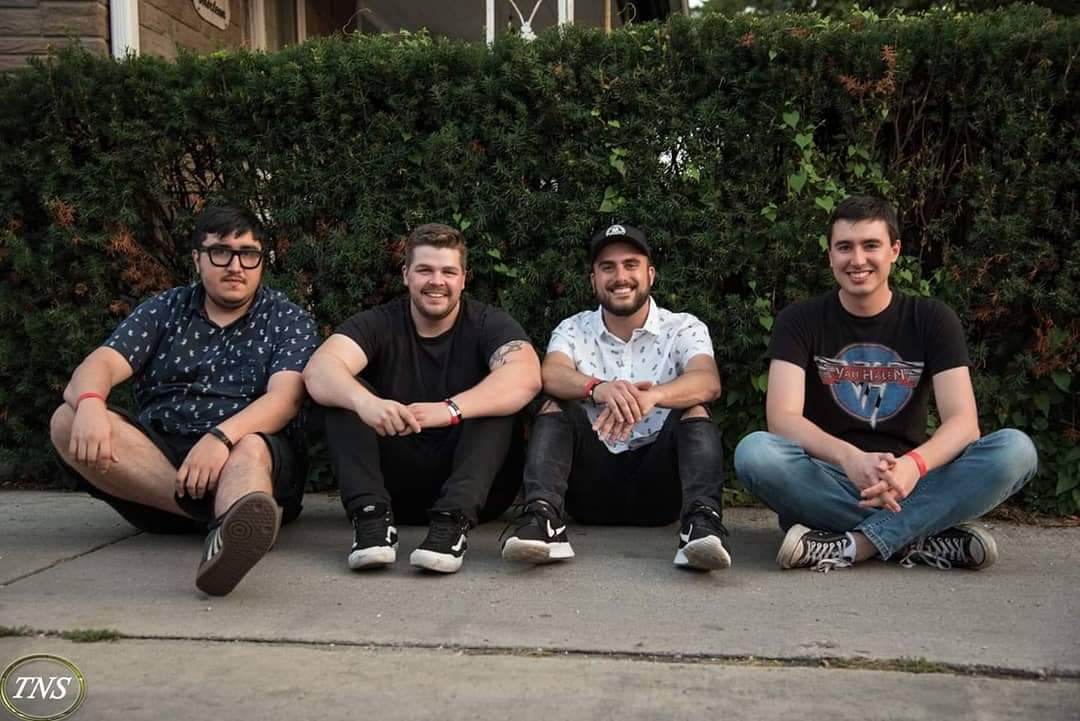 I recently had the opportunity to interview Farhampton. We discussed the writing and recording process for their new song, why it's a great introduction to their upcoming EP, what else you can expect from the EP, and more. Check it out below.
First, thanks for the interview.
Thanks for the opportunity!
You just released your new song, "Resilient". It's your first release in three years. Can you tell me about writing and recording the song?
Sure thing – "Resilient" was written in December 2019 and was probably one of the quicker songs to come together musically. We knew we wanted an upbeat song to open the EP and our sets with while still feeling like it fit with our past material. We wanted a key change in a song and we found that when writing this one it fit perfectly. The lyrics took a bit of time to get right – we must have gone through a handful of different versions but all kept coming back to the punching imagery. I think I finally got the chorus and second verse finalized on the way to a rehearsal, playing back the demo and singing over and over until everything clicked. Recording the song was great, I feel like we knew the ideas we wanted to shine through in the song and it really came out even better than we envisioned.
You worked with Roye Robley on the song. What was it like working with him?
Roye is fantastic, an absolute professional with a great ear for what really serves the song and makes a great recording. He honestly brought the best out in all of us each session. He's a drummer and I think that really helped Dale nail the drum takes and sound from the start. Bass sounds absolutely killer in large part to that rhythm section experience. For Jake and I with guitars and vocals, it was all about getting the best takes and making everything sound clean and perfect. He pushed us to try new things, whether it was a lead or a note change that might not have been the most comfortable. We took our time with rhythm tracks and vocals to really make sure they were exactly what we wanted. We learned a lot from those sessions and would love to work with him again soon.
Why did you choose "Resilient" as your first release in a while and why did you think it was the song you should put out first off the EP?
We chose "Resilient" as a single towards the end of our recording session. I remember being in the vocal booth doing takes for another song. Roye and all 4 of us were talking on a break about how much we loved the song and the message. "Resilient" is a dose of positivity that is much needed in this quarantine climate where the uncertainty is taking its toll. It was not meant to be tied to what's going on with COVID, more a personal journey and struggle to tune out other's opinions and learn to trust myself. That conversation really showed that the song could have a larger appeal and meaning – and I think really showcases where we want to go as a band in the future. While it is still pop-punk, it is different from the tone and themes of music we put out in the past in a positive, mature way.
Can you tell us about another song from the EP that you're excited for people to hear?
Absolutely – we're really proud of all the songs but we are excited for people to hear a song called "Something's Missing". It bridges that sound and tones of our first EP "
You'll Never Take My Side
" with the more mature, energetic, and polished sound of the new songs. We played it live a few times in late 2019 as it was written early in the process and it went over well. We'll be filming a video in February and releasing it as a single as part of the formal EP announcement and a Spring release.
The artwork for the single is cool. Who came up with the concept and what is the meaning behind it?
We worked with an artist named Cass Johnston after seeing her work for a few other recognizable bands in the scene. She has also done our new EP artwork and it all looks awesome. We gave Cass some rough ideas of colors and sent her the song and the lyrics. We basically gave her free reign to design something that fit the song and our art thus far. It ended up really symbolizing the struggle the song describes and trying to see the worth in the person you are and could be. The heavy bag is a play on the chorus line "throwing punches at the things making me weak" and how boxing training was a source of confidence and stress relief for me especially around the time we were writing the EP. The dahlia flowers signify positive change and strength - the "bloom" at the end of personal growth - with colors tying into our previous artwork.
Thanks for taking the time to answer the questions. Do you have anything else that you would like to add?
Thank you for having us – I will add that anyone who likes "Resilient" should keep their ears and eyes open for the next single/video coming soon and check out the new EP when it's released this Spring. If you like our band, check out our friends in
Cleveland Avenue
,
Rematch
,
Bad Planning
,
Makena
,
Late Nights
.,
The Weekend Run Club
,
The Flips
,
Four Stars
,
The Home Team
,
Long Gone
. And check out some of the awesome artists that Roye has worked with over the last few years:
Action/Adventure
,
Meet Me at the Altar
,
Wolf Road
.
Follow Farhampton:
Follow Sound In The Signals: