Keep Flying - Sound In The Signals Interview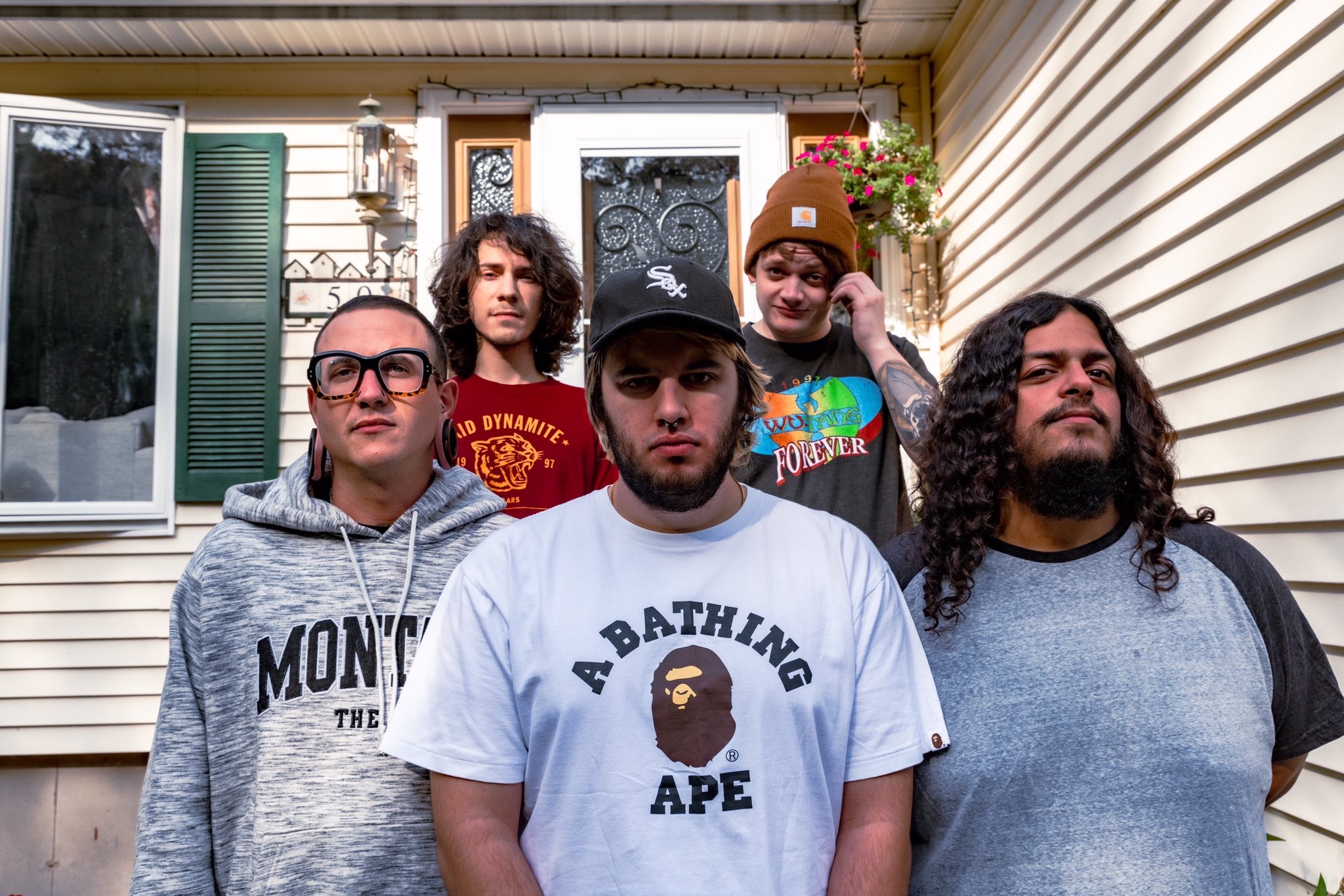 I recently had the opportunity to interview
Keep Flying
ahead of the release of the band's upcoming EP,
Survival
, which is due out December 18th. We discussed the EP's themes, artwork, and preorder bundles, filming music videos, what's next for the band, and more. Check it out below.
First, thanks for the interview.
Absolutely, you know we love ya.
You just announced your new EP 'Survival'. I'm highly anticipating the release. With this EP, it sounds like the band is really starting to find and solidify your sound. Can you tell me about writing this new EP and what the studio experience was like?
Interestingly enough I would argue that your point is correct yet we have a lot of sounds we've absolutely just had a go at on this release. I truly hope our homies all are into it. I think we have solidly decided as a band that we want to write whatever songs we want to write no matter what kind of genre line it dances on. We spent two weeks in the studio working on these songs. Some we changed quite a bit and others we pretty much had nailed. It was super fun working with Nik and Ace and coming up with solid vocal melodies as well as integrating the horns the way I like to. Bass lead guitar we wrote after hours once we had scratch tracks and I wrote the horn lines late at night and one time fell asleep in the iso booth which sucked ass. Pete as always nailed the drums straight up in and out of there. Bless his chops. Coming up with ways to split up vocals was also the easiest it's ever been and it was awesome seeing Henry give up parts to Charlie and Chuck to get our live sound finally fully on recording. Our buddy Sam put down trombone on the full album to have us keep that sound we love as well.
What are some of the themes that you explore on this new EP and why did you decide to call it 'Survival'?
This is the telling of life, starting in the dark, and pushing your way to the light. A major theme is transparency as well as "I'm waking up" which will be understood more once the full record is up. It's about picking yourself up and just doing what you gotta do as opposed to waiting for being rescued. "Survival" is a word that describes all of that and is also a play on track 7 which is titled "surviving the night" and is the heart and climax of this adventure. The push through to the light.
A third theme is the town goes to sleep, surviving the night, the town wakes up which is a opening climax and closing that go together and is a play on Ultimate Werewolf.
You've released two singles and two videos from the EP. Your newest video for "Late Reply" is pretty funny and well done. What was shooting the video like and do you have any funny stories from the shoot?
Oh clearly this was a riot. We're finally fully embracing our comedic selves and diving into replicating that in the videos. We came up with gimmicks and voted on what should make the cut and then got the outfits together. Jessy and I wrote the pre-roll to tie in with Firesale but go full silly. I think my favorite thing was watching Rick fanning us with cardboard to create a wind effect. We did this on a budget because we are a poor punk band :)
I think the art for this EP is my favorite that you've had. Who came up with the concept and designed it?
Chris Pappas has been our guy for art when it comes to KF. We are super lucky to have him on the team because he comes up with so many different styles and designs. Chris also comes up with a lot of his own ideas based off a theme or songs. When I discussed the title of the record and the tracks he nailed it. Funny enough, he actually did the final art in a totally different style and then randomly overnight redid it all because he liked this style more. Thank god for Chris. Def our best art yet.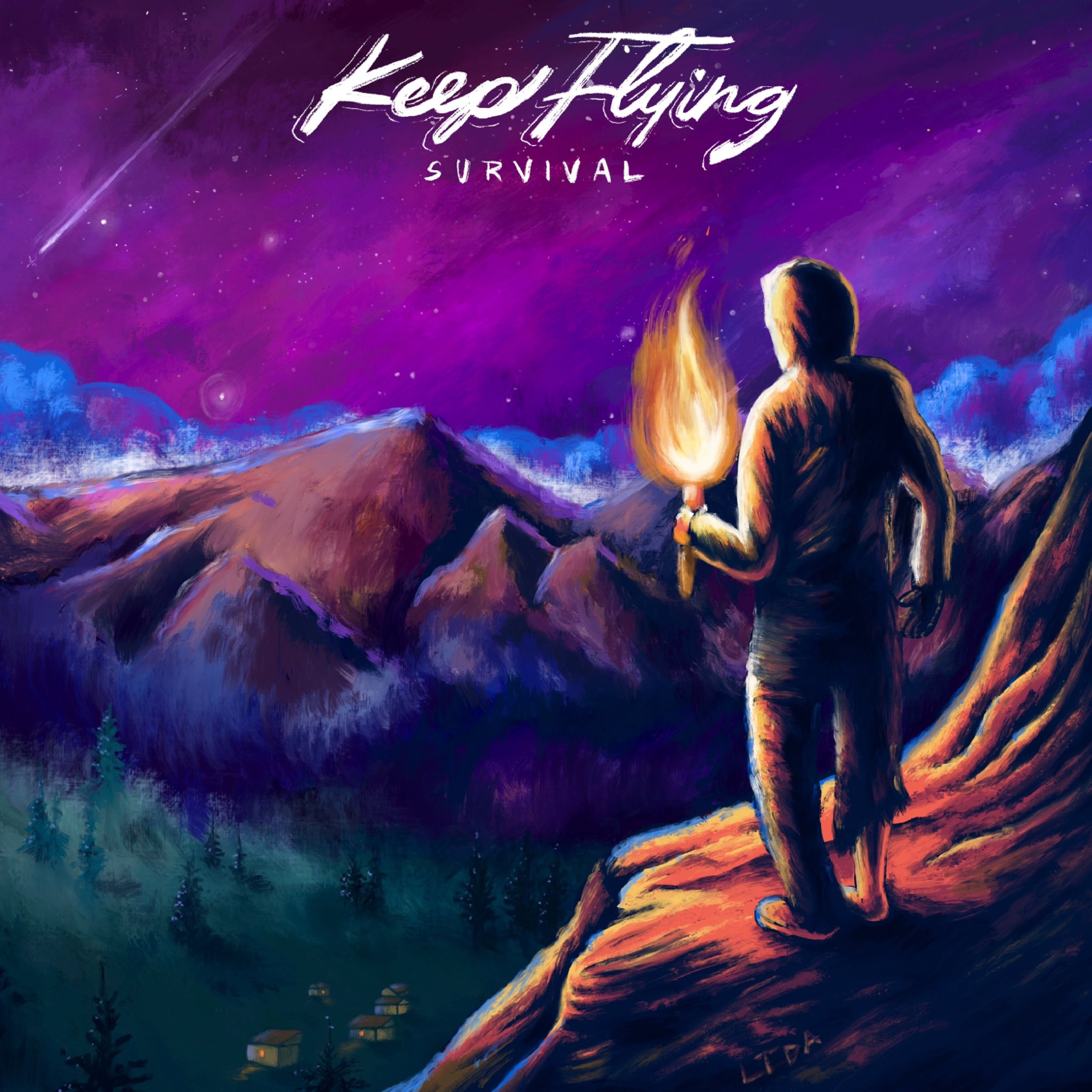 You're releasing this through Smartpunk and they've done a great job with your releases in the past. Can you tell me about some of your pre-order packages and some of the neat things you've come up with for this release?
We have an amazing symbiotic relationship with them when it comes to licensing our music to vinyl. Burns and I spent a lot of time working on clever things to tie into the bundles. The mug, backpacks and camping set all go with the survival theme. The band and I worked on wax colors that tie to the artwork. The challenge coins are a new thing we are giving a shot as something else you can collect. We are raffling off a pair of custom Vans shoes and people seem to dig it so we are gonna go full send with higher end survival themed items monthly for 2021. Get you some KF coffee and wine!
I'm assuming the pandemic has impacted some of your plans around releasing the EP. How have you adapted to what's going on and are you planning anything around the release? Maybe a livestream or any other promotional events?
We do have something we are doing for the actual release day of Dec 18 that we won't announce until that week. We also plan to do a live stream in January to play the record and hype up the year. Definitely sucks ass not being able to rip shows but we are working on adapting like everyone else. More music videos. More exclusive fun drops. Our first live stream. Photo shoots. And also more music?
Last we spoke you were talking about a full length for next year. Is that still the plan and have you been working on it?
Definitely something we owe our community and ourselves isn't it. A proper debut full length. What I can say is yes, we will create that next year. The plan would be to drop it in 22 when we hopefully will be able to tour. That's why we pushed survival to December. Gives us a year plus to promote a record we aren't playing shows on. We don't want it to just fall flat. That being said we have two very cool music things that are def going to come out 2021 pre full length. More of KF giving different things a go. I miss the studio. I miss everything.
Thanks for taking the time to answer the questions. Do you have anything else that you would like to add?
Preorder the record. Survival really is our best work. Grab a bundle. Or don't. Wait for a Black Friday sale. Stream the songs for free. Snag a t-shirt when we launch our survival store. Pay attention mid December for a poor mans pop up. (*Hint*) Feel free to hit is up to catch up. We miss all of y'all. Let's go Bills.
Follow Keep Flying:
Follow Sound In The Signals: