glimmers - Sound In The Signals Interview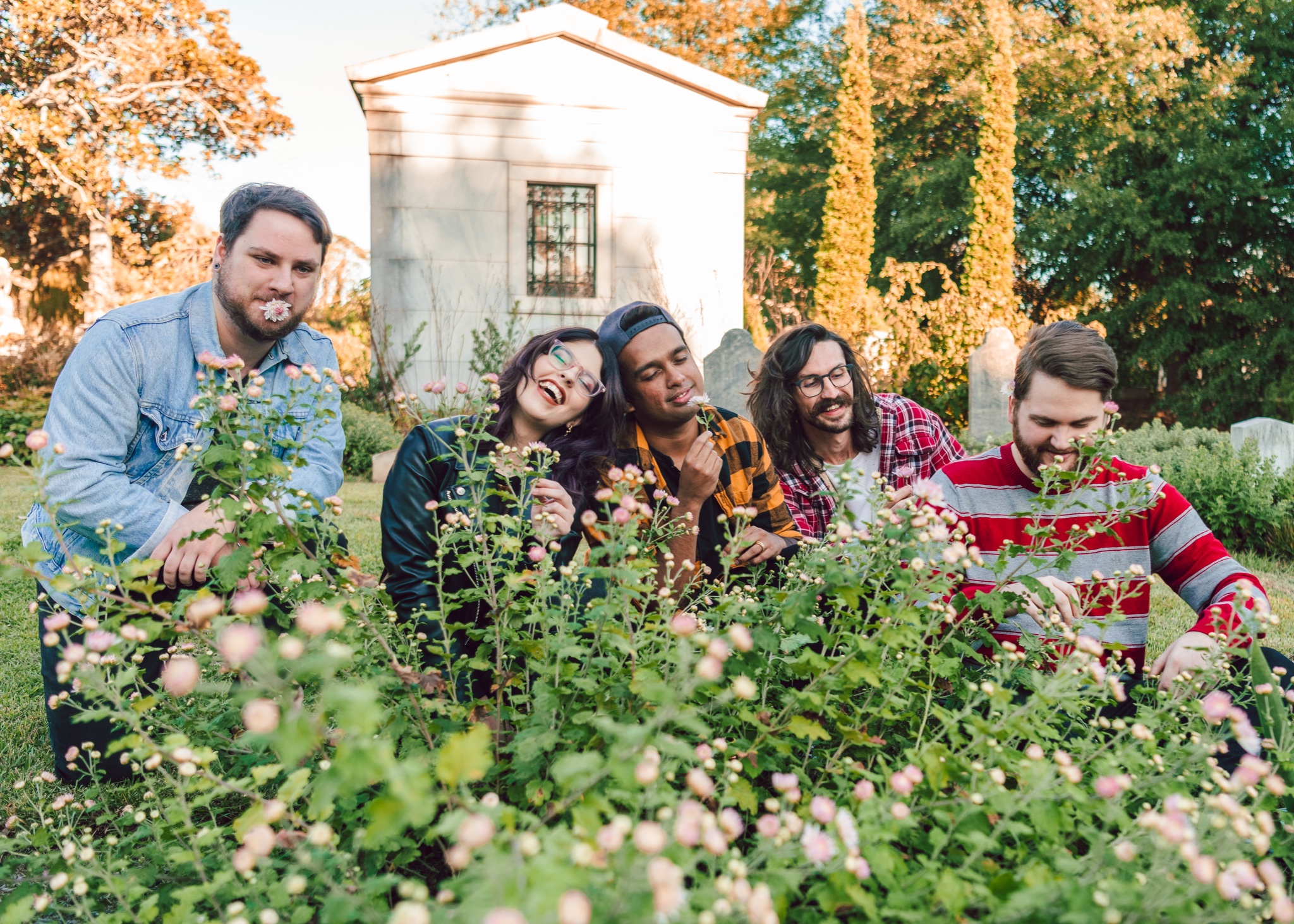 Photo Credit: Stephanie Heath
I recently had the opportunity to interview glimmers. We discussed the artwork, songwriting, recording process, and more about the band's new EP. Check it out below.
Your new EP 'Cluttered Heart' just came out. Can you tell me about the writing and recording process for the EP?
We are so excited that 'Cluttered Heart' is finally released. We've had these songs for almost 2 years now, so it feels good to finally have them out in the world. I wrote and recorded these when I was still a solo artist, but I had the opportunity to collaborate a great deal with our lead guitarist Alex Downtain and Ben Humkey, who produced and mixed the entire EP. We also worked with songwriter Alex Crain on these songs as well, particularly "The First Thing." It was a super creative experience, and we really took our time to make sure each song was how we heard it in our heads. So much experimentation took place with synthesizers, guitar tones, and my favorite thing: harmonies!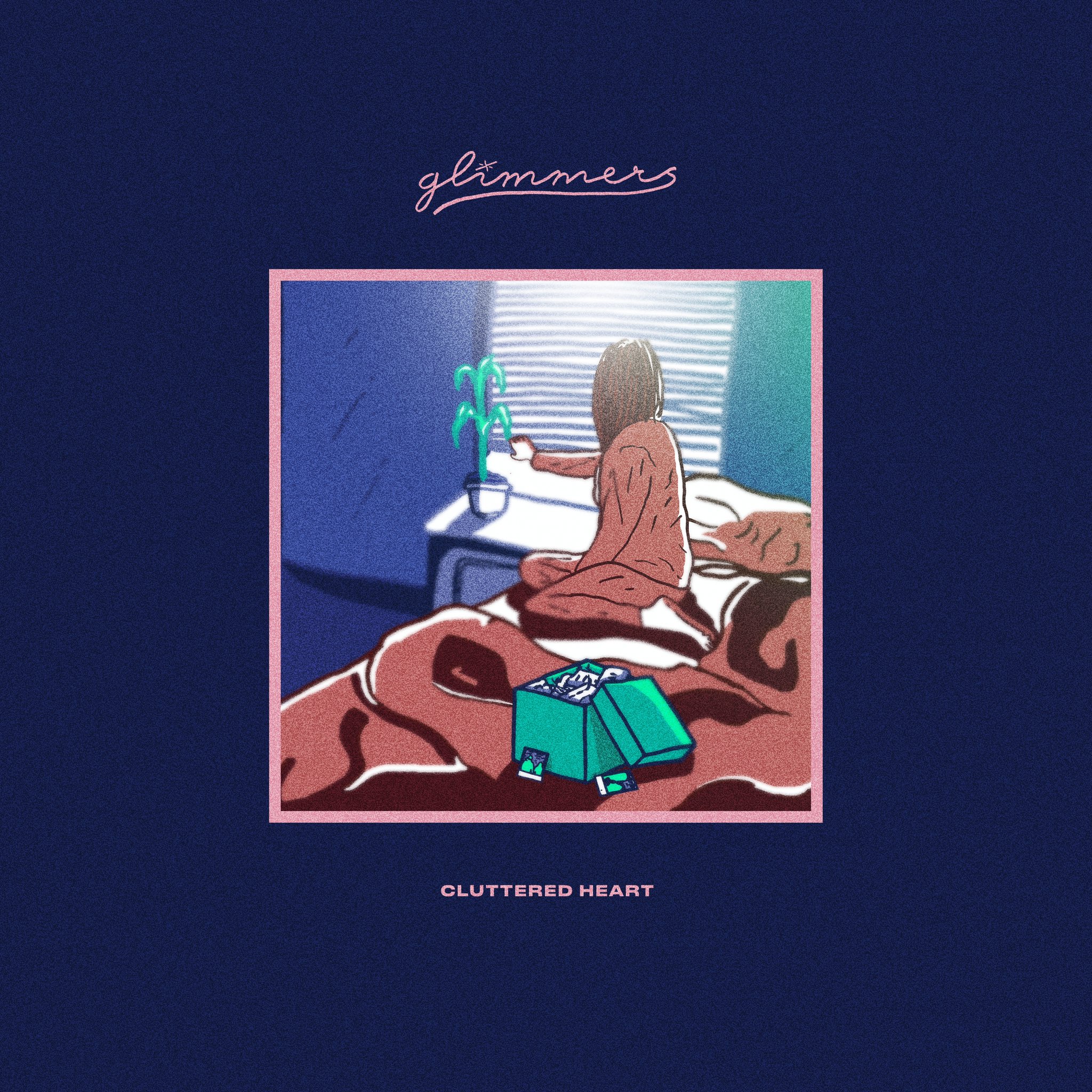 I really like the title 'Cluttered Heart'. Can you tell me about the meaning behind the title and why you felt it fit this set of songs?
I knew I wanted to name this project "Cluttered Heart" before we went into the studio. For me, the phrase is all about the emotions, people, and experiences who have made me the person I am today. It's about the jumbled mess of emotions that we all have become in one relationship of another. It's about being human and owning all of these feelings. I felt that this title fit this set of songs because each track is about a different feeling. I wanted this EP to be relatable, and I hope listeners embrace the clutter.
"The First Thing" is a favorite of mine and I think it ends the EP really strongly. Can you tell me about writing that song? Did you always know it would close the EP?
Thank you! "The First Thing" was written primarily by Alex Crain - he really delved into the lyrics and the foundational melodies. My favorite part was writing the piano part, and collaborating with Alex Downtain, Ben, and our drummer Jeremy to make it sound as fun as possible. It's about the early stages of a relationship, and how the person you like is constantly on your mind. Honestly, we never expected to close the EP that way, but I knew that I wanted it to end on a really happy note.
The artwork is great for the EP. Who came up with the concept for it and designed it?
An amazing artist named Dickri (their username is @nevergladart on Instagram!) created the EP and single artwork. I sent them a few ideas about each of the songs, and they were the one who came up with the design concepts. I love their work because of how emotional it is, and you should expect us working more with them in the future. You gotta check out more of their work, it's incredible.
Your band just crossed 1,000 Spotify followers. What's it like to have that kind of support from fans and how important are things like that to you?
Reaching that milestone only being a band for 4 months is so surreal to us. We love sharing the music that we make, and the goal for us is to always make people happy when they listen to our stuff. It truly means a lot to have that support from listeners already, and we cannot wait to share more music soon.
Thanks for taking the time to answer the questions. Do you have anything else that you would like to add?
Of course! On behalf of all of glimmers, I'm sending everyone who reads this virtual hugs! We got more music coming soon, keep streaming Cluttered Heart, and continue to be your truest selves :)
Follow glimmers:
Follow Sound In The Signals: