Card Reader - Sound In The Signals Interview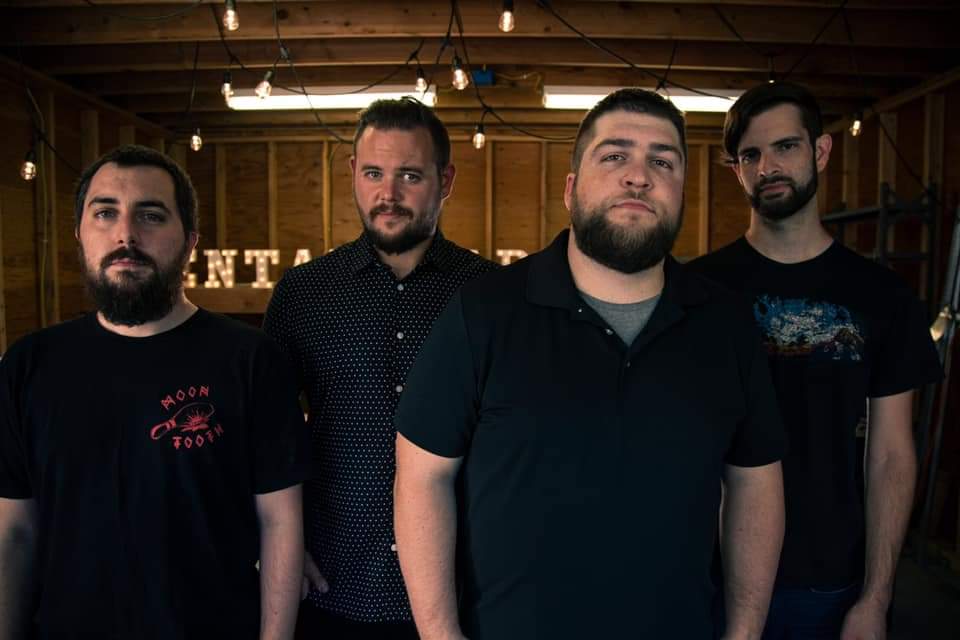 I recently had the opportunity to interview Long Island, NY's Card Reader. We discussed the band's new EP, production at The Lumberyard, their collaboration with Ryan of Goalkeeper, the new EP's artwork, and more. Check it out below.
First, thanks for the interview.
Tom: Thank you for having us!
The band will release your new EP, 'Mental Scars' on November 10th. What can you tell us about writing this EP and what fans can expect?
Rob: Pop punk with real heart.
Tom: Each song has a strong emotional tone and that's the way we like it. We encourage fans to apply their own situations to the messages in these songs. So take a deep breath, listen to our music and decide what it means for you. We believe that music has the power to heal people when it finds the right listener. That's the goal. At the end of the day we're a new band and our fans are still getting to know us. Think of "Mental Scars" as an early chapter in a story with many chapters ahead. A stepping stone towards what is to come.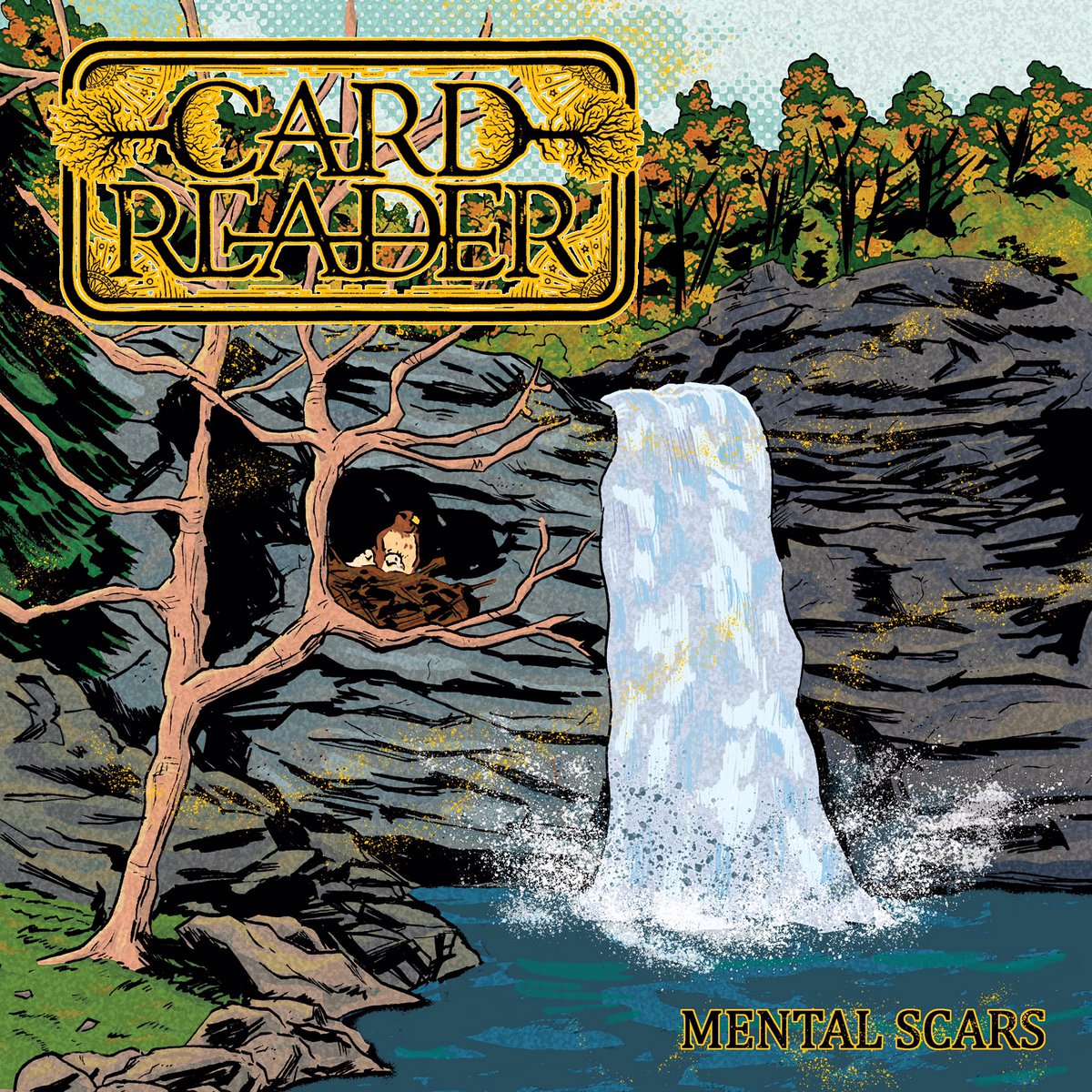 The EP was produced by Nik Bruzzese (Man Overboard) and Ace Enders (The Early November). What was this experience like and what do you think they brought to the EP?
Rob: Growing up a fan of both Man Overboard and Early November, I was really excited to work with those guys. Those two bands are a big reason why I enjoy playing pop punk and having them work on our album, it was really motivating. I knew our songs were in good hands with these guys. Everyone at The Lumberyard Recording made the whole experience really easy and laid back and that helped us really get the best out of these songs. I'm really proud of them.
Tom: Nik and Ace did a phenomenal job producing the EP. They're both music industry professionals that work hard, provide invaluable counsel and will help you reach your goals as an artist. Working with them has made us a better band and ultimately better songwriters. We've been working with Nik since before we launched our band. He's played a critical role in producing and mentoring our songs. Now we're making music I've only dreamed about. It's an amazing feeling! So it's safe to say our decision to have Nik produce Card Reader was a game changer. Now we're ready to accept the challenge of what lies ahead.
You've released the title track, which features guest vocals from Ryan Beebe of Goalkeeper. Can you tell us about this collaboration and about writing and recording this song?
Rob: Really honored to have Ryan add his vocal talents to the song. He has a great pop punk voice and it was awesome to collaborate. Goalkeeper is awesome, Ryan is awesome.
Tom: Having Ryan sing on "Mental Scars" was a real treat for us. Not only are Goalkeeper an amazing band but they're wonderful people. We've been friends through music for a few years now and they didn't hesitate to say "hell yeah!" when we asked about the collaboration. Ryan and I worked out writing the verse in the studio the same day we tracked. We were both really happy with the final product. Goalkeeper is a band that works very hard and they set a positive example for other bands in the genre. It was an honor to have Ryan on the track.
You also released a video for the song. Can you tell us a bit about filming the video?
Rob: We decided to work with Sean Agemen of Washed Up Media for this video. Sean has been a friend of ours for several years and being able to finally work with him on a music video was definitely a blast. Sean has a great eye, knows his equipment well and is really easy to work with. He really did a phenomenal job on the video, couldn't be happier.
Since the pandemic made it a little tougher to find a space to film this, we decided to film it in my garage in Bay Shore, NY. It ended up being a great location and we were able to get some great shots and pretty much make the video we were aiming to make. The garage gave it a very DIY feel to the whole set and being able to film at my home, made everything easier. We were able to really do whatever we wanted as far as set design and weren't really limited to a time restraint. It was just a really fun day.
Marc: It was an absolute blast. We got to work with our longtime friend Sean Ageman of Washed Up Media, so it was a special thing to work with only close friends for the entire project, as opposed to outside professionals that we may not know as well. Nothing but laughs, stress-free creative collaboration, and easily some of the most fun I've ever had on a shoot. Also probably a lot louder than the surrounding neighborhood was expecting, so props to them for being cool about it!
The artwork for the EP, by Dan Buksa, is very interesting and vibrant. Did you approach this with a certain meaning or idea behind the artwork? How does it fit with the message behind the EP?
Rob: Tom had a vision for the cover art and wanted to keep it consistent with the other artwork. Dan is an unbelievably talented artist, with such a creative mind. He's another close friend of ours who has added his artistic talents to Card Reader in some way. It's great being able to collaborate with close friends and really bring their talents to life.
Speaking of the message, you've said "This EP is called 'Mental Scars' because everybody has them. We all live with our past mistakes and failures. The difference is how we use them. We wanted to convey a message that inspires using your past as your greatest weapon". That is something that most can relate to and understand. What do you hope fans take away from this message and EP?
Rob: I hope fans take the lyrics and message that Tom has created and relate to it in a positive way. I believe that your mistakes help shape who you are and who you will be. Everyone has had some sort of failure in their past, it's how we respond and live with them that makes us stronger. I love the positivity in Tom's lyrics and is a big reason I was attracted to this project when Tom told me about it.
Marc: A reminder that we're not meant to be perfect, so we can't keep beating ourselves up for mistakes, stumbles, or the negative things that are out of our control. If we instead view them as chances to learn something about ourselves or others for going forward, and even be grateful for them as a result, we can enjoy life a whole lot more.
Tom: Ultimately the message on each song is a feeling more than a story. Sometimes music is the only way to honestly convey an emotion. In the past I leaned on my favorite bands to get through my own mental struggles. I want to give that experience back to listeners. At the end of the day everyone is fighting something. Some more than others. My hope is that our music will help people face their fears and start waking up to a more positive mindset about life. I wasted years feeling depressed about the person I was. One day I woke up and realized I need to start making as much music as I possibly can. No matter what that means. It's what I love and what I'm meant to do. More importantly I finally felt the ability to love myself unconditionally. I'm sharing that experience through Card Reader.
Thanks for taking the time to answer the questions. Do you have anything else that you would like to add?
Tom: This is only the beginning. Thank you to everyone who has supported us in our first year!
Marc: We've got merch in the back! Come say what's up after our set!
Follow Card Reader:
Follow Sound In The Signals: