Matt Stoll - Sound In The Signals Interview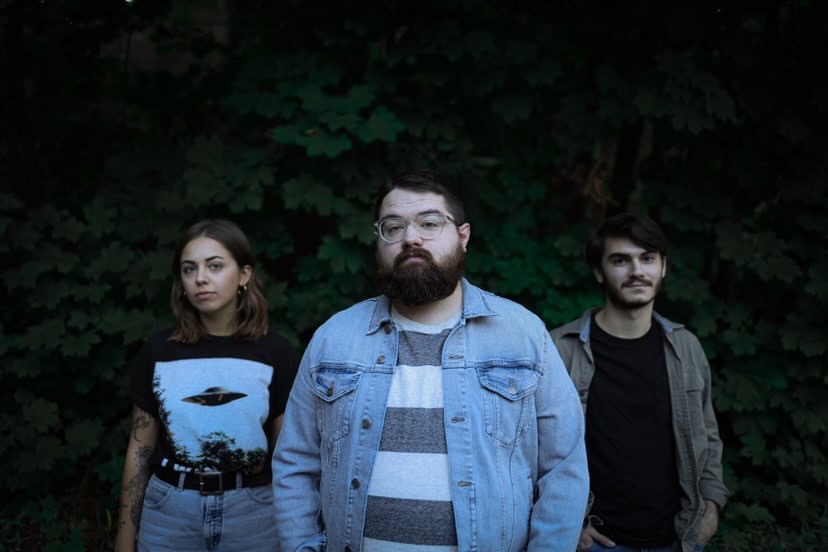 I recently had the opportunity to interview Matt Stoll. We discussed his new songs "I Am Your Ghost" and "If I Lose My Mind", how the pandemic has impacted him, what fans can expect from his upcoming EP, and more. Check it out below.
First, thanks for the interview.
Absolutely! Thanks so much for having me.
You recently released new song, "I Am Your Ghost". You said this was the first time in ten years that you recorded at Westfall Recording Company. Can you tell us about being back after all that time and about recording this song?
I did my first full length album at Westfall back in 2010-2011 and that was a bunch of songs I had written while playing with this pop punk band and ultimately just wanted to do my own thing. I felt some relief just singing my own songs and taking it in that direction. It's really an outlet for me and to get things off my chest. After that record came out I played a lot of shows and started a band and then eventually decided to take a break for a little bit.
Then my producer of the last year or two Nicholas Starrantino started recording out of Westfall recording and I felt it would be great to go back with these new songs I've been writing. It was really great to be back, felt like home and like I never left. I am your ghost was the first song I recorded with Nick at Westfall and it was all recorded that day. My good friend and guitar player Gianni Gambuzza that put down some great tracks and at Westfall they have this old out of tune grand piano and we were just jamming around in it and it sounded great and it's actually been in every song we've done so far.
You've said it's a song about never giving up on yourself. That's a great message and very relatable to listeners. Tell us more about the lyrical inspiration behind this song and message.
When I took a break from music I just felt like I gave up myself or gave in. I felt very burnt out and you know it's hard to be a musician and an artist. I tend to wear my heart on my sleeve so when it comes to writing songs and performing them I'm really digging deep and opening myself up and to do that so often can really take its toll after a while.
For I am your ghost the lyrics came very naturally "I drew the cloud in the sky and I painted the sea blue but I fell short in loving you" I think was about the ability to do things but it not being enough. I sort of feel that presence of when I gave up. It's like a ghost is there following me. So It's something that I acknowledge is there and will always be there.
You also recently released "If I Lose My Mind" featuring Nicole Dietrich. What was it like recording this song with Nicole? What do you hope listeners take away from this song?
If I lose my mind was a song I'll never forget. Writing it really took some soul mining. I struggle with anxiety and depression and I felt I really needed to open up about it and decipher my fears and get to the bottom of it. It's really about losing the people we love because of our mental health condition. The day we recorded the song it felt like everything just came together.
When I first wrote it I kept hearing a female vocalist singing it with me. We had Nicole Dietrich come down to the studio and sing some harmonies. As soon as Nicole started singing everyone in the room turned to each other and we all had the same thought. That Nicole needed to sing the whole song with me. It was really a magical moment and I'll never forget it. I hope listeners are heard and that they are loved, they are enough and they are worthy of love.
The artwork for both songs, by Bri Martinsen, is great. They immediately catch the eye and invite listeners to check out the songs. Can you tell us about the art and the process of coming up with the ideas and designing them?
Yes Bri is one of the best artists that I know. Bri has done all 5 of my singles that are currently streaming as well as the 3 songs left on this EP that will be released one at a time. I'll have a few brief ideas but I'll usually send the demo to Bri and then they'll listen to it and get the vibe. Then we will talk about the ideas and choose one we both feel really fits the vibe of the song. Bri has always come through with some of the best cover arts. Every time they'll send me a rough draft I'm usually in awe. They always come out so well and so on point!
You have plans to release an EP that you've been working on since June. Can you tell us about recording it and what fans can expect?
I recorded 4 songs with Nicholas Starrantino at Westfall recordings studio. If I lose my mind and I am your ghost were 2 that I released as singles and the last two songs I will also release as singles! The next song I'll be releasing is very blues and alternative country which I'm really Excited about! After that it gets a more folk rock Americana. Which is really where my heart is when it comes to listening to music. So I'm excited to get those song out there and go more into that direction.
This EP really tells a story, I've put a lot of myself in it. Emotionally and physically. My producer Nick really helps me sort of unlock my subconscious in a way to where I can write and perform to the best of my ability. Nick is a brutally honest person but that's a good thing because as an artist the only option is to grow. To get better. So for that I'm truly grateful to have worked with him on this. Gianni Gambuzza has laid down some great guitar tracks and it's one of my favorite players out there. He's very bluesy in his approach and I love that. Gianni also is studying music theory which I'm not too savvy on so it's great to have that dynamic.
How has the pandemic impacted the way you write, record, and perform?
It's definitely impacted me emotionally as I'm sure it has to so many others. I think it has also allowed the time to write and really reflect on a lot of emotions and feelings. I've always been more about writing and recording music than performing just because of my anxieties. On a normal show day I can't eat or sleep until I get on that stage. So writing this EP and going to record it while it seems the whole world is on fire is bittersweet. As an artist expression is key and there was this almost emotion call and response where something new happened and I had to do something to create an outlet. Artists and musicians are really persistent and adaptable and almost immediately we saw everyone playing on live streams in social media and I think that says a lot about us. We're going to get through this.
Thanks for taking the time to answer the questions. Is there anything else that you would like to add?
Thank you so much for having me! And I'd say just to add me on social media! I'm pretty active on my Instagram which is @mattstollmusicofficial
Follow Matt Stoll:
Follow Sound In The Signals: