Driveways - Sound In The Signals Interview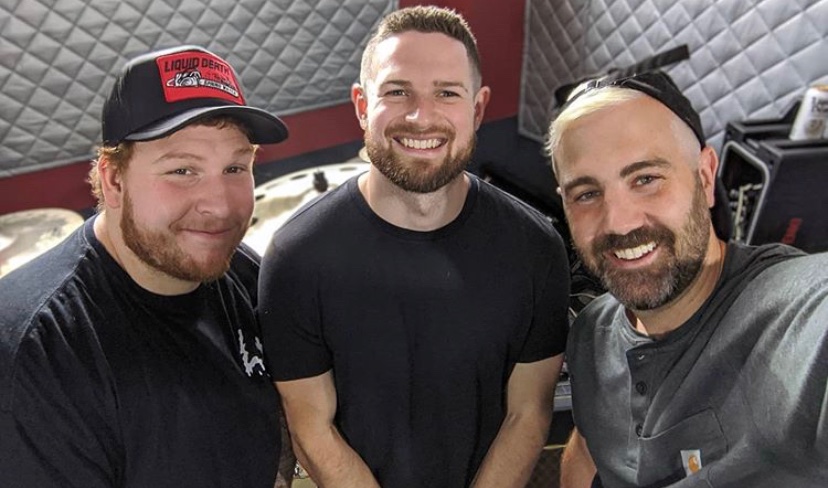 I recently had the opportunity to interview Driveways ahead of the release of their new album. We discussed writing, recording, lyrical inspiration, limited edition merch, and more. Check it out below.
First, thanks for the interview.
Thanks for having us! We appreciate it.
Your new album 'October Forever' comes out October 30th. Can you tell me about the writing and recording process for the album? How long did you work on it?
We finished tracking for our most recent EP "Epilogues" in April right around when Covid was getting bad in Massachusetts. I was working from home (it's Pat) and to be honest I was stuck in the house with a ton of spare time and not much to do besides play guitar. I started writing a bunch of material and sending demos over to Ryan and Derek in April/May. That was pretty much when most of the songs were written and arranged. Usually I'll bring ideas to Ryan and Derek and we'll play them and arrange parts and make changes together before we record. Since we were quarantined, the process was a little different this time. I sent an obnoxious amount of emails to Ryan and Derek with ideas for them to write over and give feedback on. We had a few days of pre-production with our producer Tom Ianello and we started tracking drums in late May.
The recording process was a long one! We split the album up into thirds and focused on one group of songs at a time. Most of the guitar, bass, and drum parts were written beforehand but a lot of the synths and midi parts came together in the studio. Vocal tracking is always the worst. As always, I made a ton of changes to lyrics and melodies during the recording process. We finished tracking in early August so we spent a little over two months working on the record.
You released the song "Leaves On Parade" from the album recently. Can you tell me about writing that song specifically? What was the lyrical inspiration?
Leaves on Parade started as this weird guitar riff I was messing around with on my loop pedal. The riff was cool but it sounded too similar to another one of our songs "Ravens." I changed the time signature from 3/4 to 6/8 in the demo which made me play the whole thing differently. Ryan's drums are crazy in that song and when I heard them in the studio I changed a few parts to fit the intensity, especially on the chorus. Definitely an artsy and kind of out there song for us haha
A lot of the lyrics in that song are influenced by Elliot Smith. He was one of my favorite artists growing up. We name dropped him in the second verse. I guess the song is about how sometimes certain situations can be deceiving, similar to how autumn leaves look really nice but they're actually dying. It also fits the October theme of the album which is good!
You have some limited edition merch items for the new album, as well. Can you tell our readers about what you have available? How involved is the band in designing these items?
Up until the day before the album release we'll have preorders for a physical cd and some other merch/designs that we don't plan on selling ever again. Merch is easy for us, when one of us has an idea they would like to see on merch we just do it. We all grab coffee, talk about the design and then make it happen!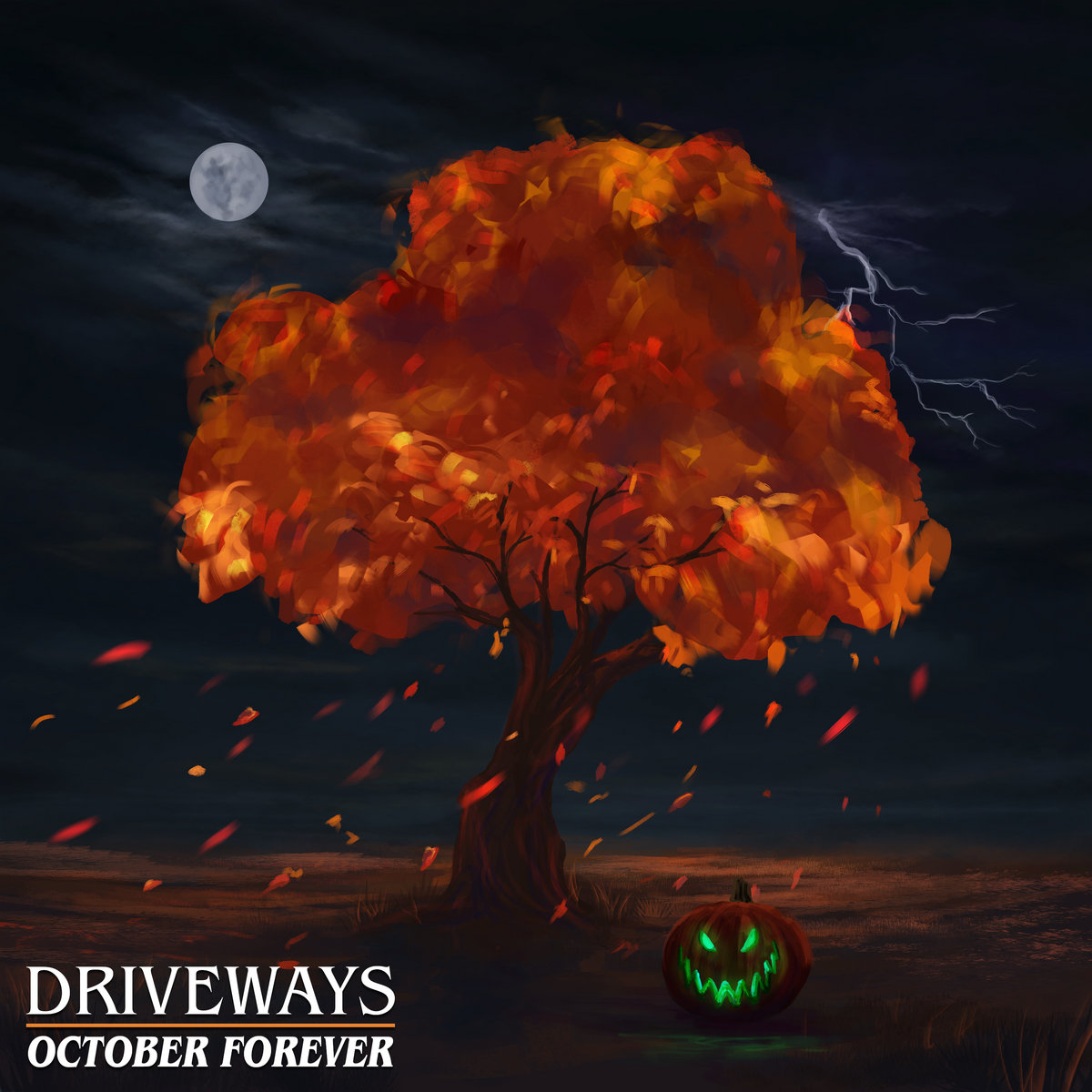 I think the album artwork fits the album title perfectly. Who came up with the concept for the artwork and designed it?
We definitely came up with the artwork idea together. Obviously we're big fans of the fall and Halloween and we spent a ton of time over the summer brainstorming ideas that would fit the sound of the album. We knew we wanted to do something epic with a tree and a jack o'lantern but the artist who created it definitely made the design way cooler than we imagined. Her name is Artwhelve, we found her on Fiverr. She's wicked talented, she does these paintings of epic scenery and forests. She was unreal, she was really patient with us and she absolutely killed the design.
You released a video for "Fifteen Over Five". Can you tell me about filming the video?
Derek films and edits all the videos. We don't get quite crazy with them. We just like to have fun with them and keep them simple. For the dozen or so people that watch them we hope they enjoy them and get to put a face to the music. Fifteen Over Five video was something we quickly filmed in the same practice space we basically filmed every music video haha!
I know the pandemic has impacted bands in a big way. How has your band adapted and what will you be doing to promote the new album since you can't play shows currently?
We had to adapt to writing and recording in a little bit of a different way than we're used to. We've been promoting the pre orders on our Bandcamp and we plan to release a few more music videos soon! We also have new merch dropping on our Teespring soon as well. We've also been trying to figure out playing some kind of live show later this year maybe in December/January. We're still figuring out the details but it's definitely something we want to do this year!
Thanks for taking the time to answer the questions. Do you have anything else that you would like to add?
Thanks for having us! Check out the links to our Bandcamp and Teespring below and check out our album on 10/30!
Follow Driveways:
Follow Sound In The Signals: