Attic Salt - Sound In The Signals Interview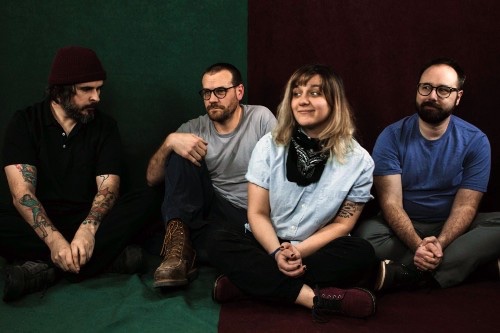 I recently had the opportunity to interview Fred Malcom of Attic Salt. We discussed the band's origins, bonding over music, their new album,
Get Wise
, and more. Check it out below.
First, thanks for the interview.
Thanks for wanting to chat.
I've read that Andy Harmon, Fred Malcom, and Skip Davis have been friends since the late 90s and have played in bands together in the past and eventually formed Attic Salt with Alyssa Currie in late 2015. Can you tell us a bit about how it's been over all these years for you as music listeners, friends, and as a band? How did you initially bond over music?
As said, us three have all known each other for a bit now. My first introduction into playing in bands was starting two separate bands, one with Andy the other with Skip back then. Over time mutual friends also become friends so your circle gets larger. We all left Springfield for school and lived elsewhere but eventually all came back. It wasn't until 2007 til Andy and I started jamming again and we asked Skip to join up. That band, Nephrons, lasted until 2014? Skip was starting a family so band stuff took a back seat. In the downtime, Andy and I decided to start a new band wanting shared vocals/songwriting. And yeah, we met Alyssa and the rest is history. Attic Salt shuffled a few bass players until Skip joined back up.
Bonding over music, I don't know. It was just fun to be in a band back then as a teenager. You learn what each other are into. I was a fan of the bubble gum pop punk stuff. Andy got me into ALL, Bob Mould, Jawbreaker. Skip got me into MU330, Alkaline Trio, etc. With Alyssa being in the band, it's great cause she loves all the oldies as I do, Beatles, Beach Boys, Roy Orbison, etc. Short boring answer, these days we all like alot of the same music.
If the band wasn't a thing, we'd still all be super good friends. Some folks in bands are just bandmates and you see them for only band practices. With the time we've all known each other, we're all great friends.
Your album 'Get Wise' came out recently. Can you tell me about the writing and recording process for the album? How long did you work on it and where did you record?
Our self titled released Fall of 17. It wasn't until I'd say early 2018 that we really started to get a new batch of songs together. Andy and Alyssa do all the writing. We'll meet up for practice and one or the other would have a new song or at least bones of one, that we work on. Since we're all comfortable with each other, it's pretty relaxed to throw ideas and suggestions around when completing a song. Once we set a date to record which was I think maybe around October of 19, we hunkered down to finish writing.
We recorded the album here in Springfield with Luke McNeill. He's a good friend and bandmate of mine in other bands. He recorded our first album plus he just cranks out awesome records by everyone he works with. So yeah, we're all super tight with him, so recording was chill. He has a good ear and offers great input we trust. All our parts were tracked separately when we had time. Total benefit of being buds with the engineer.
I really like the title 'Get Wise'. Can you tell me why you thought the title fit the album?
It's really just a grab from the lyrics. There might of been a few other options but 'Get Wise' is short and yeah, it's good to be in the know.
You've been able to generate some significant buzz from previous music as well as with this new album. What do you think has helped you reach new fans and expand your audience? What do you think about the fan reaction?
I mean I guess just folks willing to take a flyer on us. We aren't a full time touring band and never will be so an audience can only grow so much without help. Big thanks to Mike Felumlee and his Rock Room videos, Tony at Fest, Jeremy at Jump Start. All these folks have helped us tremendously in sharing the music. It's really cool to see people into your tunes. Kinda bizarre when they know lyrics and aren't from Springfield. But really any fan reaction is ok with us. If you like it, that's awesome. If you don't, that's ok too.
The new album was released on vinyl. How important was it for you to have it pressed on vinyl? How involved was the band with the layout, packaging, and variant choices?
Good question. Something I question still. Is vinyl a benchmark for a release in this digital world? I still think it is. I still enjoy sitting down, holding an album, looking at artwork, putting it on a table, kicking back and listening. All of that gets lost when you just shuffle songs through Spotify on your phone. With that said, yeah, we wanted to get this record out on vinyl. Jumpstart involved us in all layout, packaging and variant choices. There were no surprises with the finished product.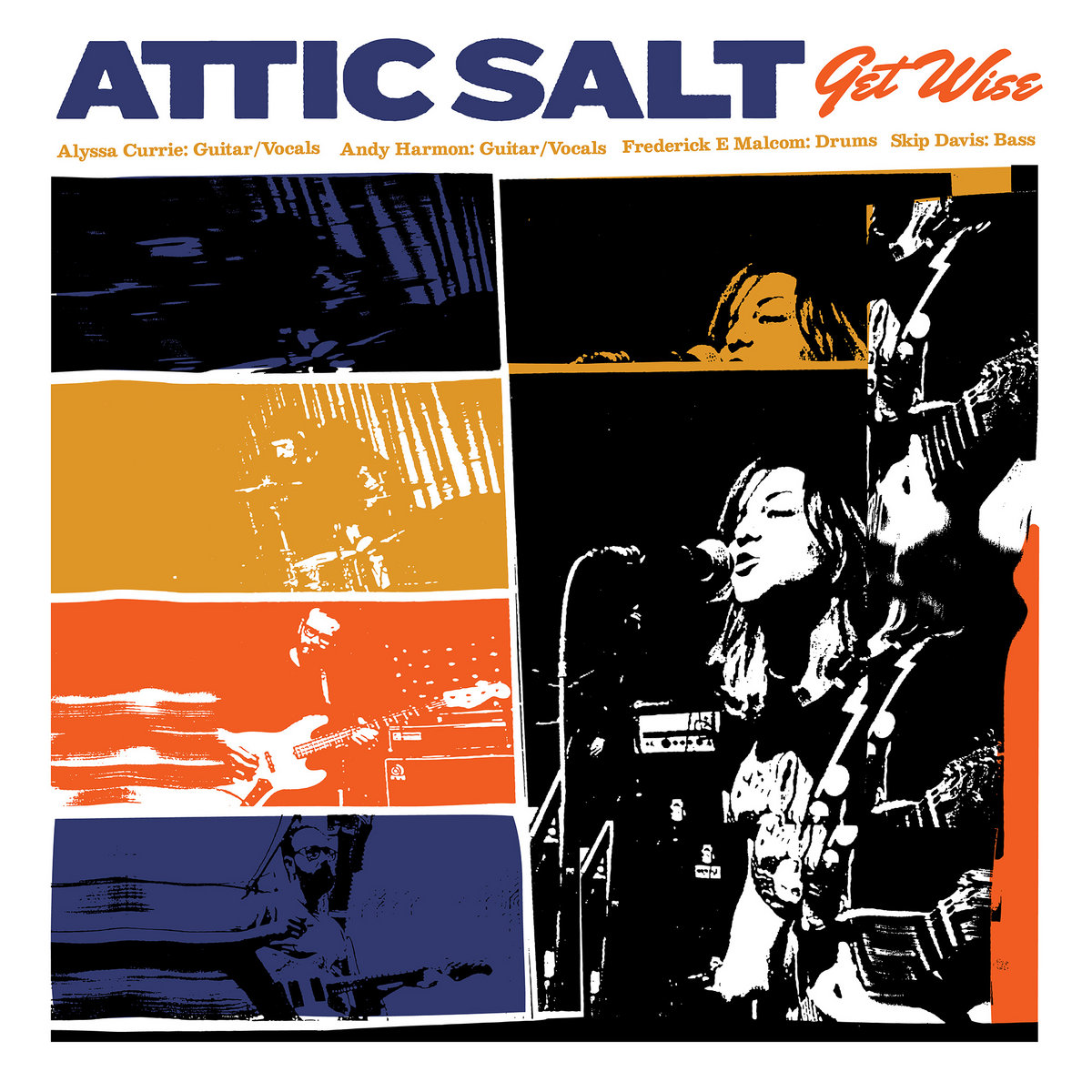 JP Flexner
The album artwork is really cool. It reminds me of artwork you'd see from classic bands like The Smiths or The Replacements. Who came up with the concept and designed the artwork?
We worked with JP Flexner for the artwork. He's good friends with Jeremy at Jump Start and was stoked to help out. We had a few ideas but JP wanted to really make this album have a timeless feel to the artwork. We sent him examples of some of our favorite covers from the 60s/70s and he absolutely nailed it. Couldn't be happier with the finished product.
Thanks for taking the time to answer the questions. Do you have anything else that you would like to add?
Support your local music scene.
Follow Attic Salt:
Follow Sound In The Signals: