Give Me A Reason - Sound In The Signals Interview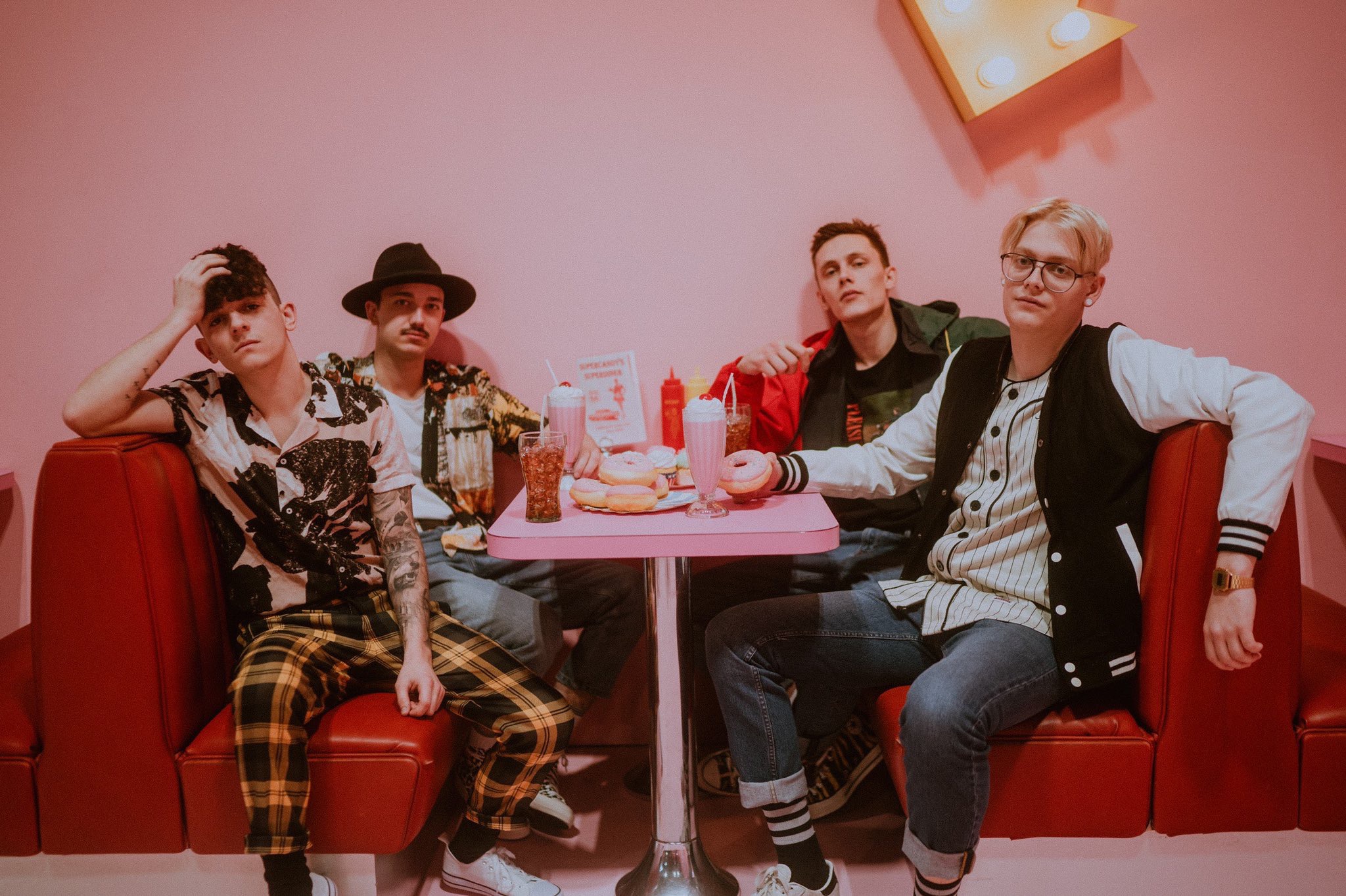 We recently had the opportunity to interview modern pop-punk band, Give Me A Reason about their upcoming EP, filming their new video, and more. Check it out below.
First, thanks for the interview.
Thank you for having us!
Your new EP 'Vice Versa' comes out in October. I had the chance to check it out and it's great. It's one of the better pop/punk releases of the year. What was the writing and recording process like for the EP?
That is really great to hear, thank you very much!
We went to LA to catch the California pop-punk vibe, and it felt absolutely natural, it all just poured out. The writing process was for every song pretty much the same, we sat down with Blake and an acoustic guitar, played some chords, thought about a melody, and developed the songs. The whole EP was written from scratch in those days.
I really like the production and sound of the EP. It's crisp and you can really feel the energy of the songs. You worked with Blake Roses for this EP. What was it like working with him and what did he bring to this EP?
Blake was like a fifth band member and to be there, at Pastel Recording Co, making magic, was unbelievable. He co-wrote, mixed and mastered the whole EP. It was an amazing experience to work with him, and it definitely wasn't the last time.
You recently released a video for "Sad". Why did you choose it as a single?
It was actually the first song we wrote of this EP, and it was clear since then, that this will be the first single, cause "Sad" perfectly represents the new style that we were working towards.
What was the video shoot like and do you have a fun story from the shoot? I saw that Mattia had to do a lot of wardrobe changes.
It was an exhausting day, we shot straight through for 17 hours. It was absolutely worth it though, cause we got an amazing video out of it (and one more thing actually). We're super happy that Marc (Stardust Visuals) powered through these hours with us, since we had the venue only for a limited time, and needed to finish it all!
"Funny" story: we needed a dirty shirt for the scene with Mattia as a mechanic, so Darren and Giuly took his white shirt out into the parking lot/dirt and had their fun with it.
Can you tell me a little about writing "Sad" both lyrically and musically?
We initially went there the first day, around 4pm, to discuss the next few days. Then spontaneously sat down with the guitar, started writing a song, and pretty fast the fundamental of "Sad" was born.
Lyrically, we just escaped from our non-pop-punk hometown, and went out with our last chance, to make this all happen. We tried to catch this feeling in the song.
You seem like you have a vibe going with pastel pink in the images, videos, and EP artwork. Why did you feel that color best represents this era of your band?
We wanted something to catch the eye and the positive vibe, and to be honest, we just like it (haha).
You call yourselves "modern pop/punk". What does that mean to you?
We tried to catch the modern style of everything you hear in the mainstream music right now. Our roots are definitely in the Blink-182 era pop-punk, but we wanted to put a new spin on it. Some songs will reflect that more than others.
Thanks for taking the time to answer the questions. Do you have anything else that you would like to add?
We were playing hide and seek with wasps while answering this interview.
Follow Give Me A Reason
:
Twitter
Facebook
Instagram
Follow Sound In The Signals
:
Instagram
Twitter