EXNATIONS - Sound In The Signals Interview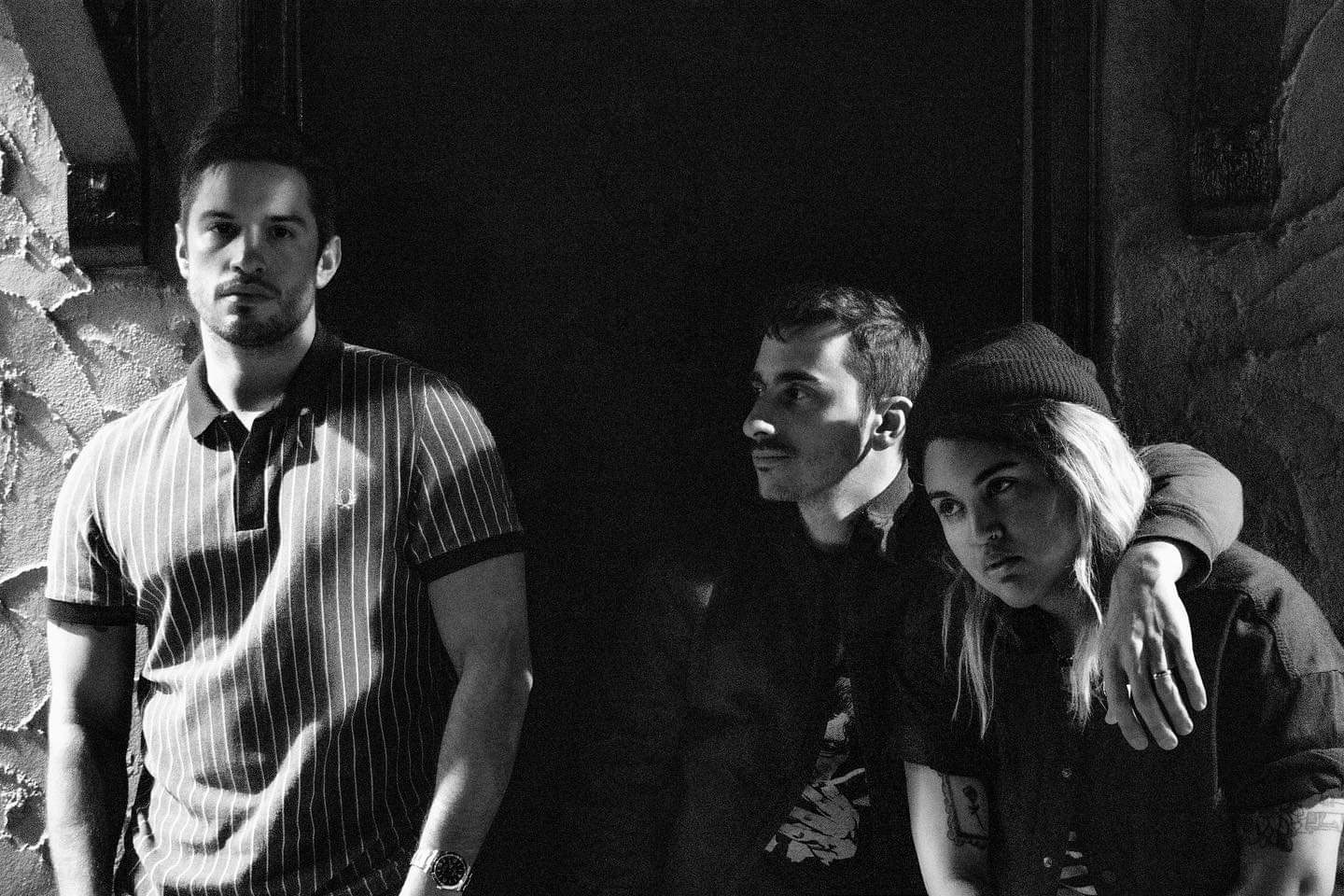 We recently had the chance to interview EXNATIONS about their new song, "Love In The Time of Quarantine", what life has been like during the pandemic, and more. Check it out below.
First, thanks for the interview.
We find ourselves in a strange time with the pandemic, stay-at-home orders, and all the fallout around it. Can you tell us about how this has impacted the band and you personally especially since you're based out of New York and New Jersey?
Taylor: As a positive impact I think it reignited a spark in the band, being stuck at home really gives you time to focus on your craft. "Love in the Time of Quarantine" is just the beginning!
You released new song, "Love in the Time of Quarantine", which is relatable to many right now. Tell us more about writing it.
Sal: Lately, in this time where everyone feels like our worlds are flipped upside down, I've had to constantly remind myself to choose love instead of fear. Writing songs helps me process things, and in the wake of this new normal, "Love in the Time of Quarantine" came to be.
You wrote and recorded "Love in the Time of Quarantine" remotely with Walter Dicristina at Silk City Grooves and Mike Piacentini (Depeche Mode, Cheap Trick) at Battery Studios (Sony Music Entertainment). Can you tell us more about the process you went through with recording this song?
Taylor: I love working from the comforts of my own home, it's all EXNATIONS' has ever known. Ironically enough we were supposed to be recording together for the first time ever at Silk City Grooves. By the time the at home order kicked in and we were discussing plans to post pone, Sal had at least the chorus to Love in the Time of Quarantine in his head. Once I heard the idea, I knew we needed to put it out.
You recorded a video remotely, as well. Can you tell us about recording it and what fans can expect?
Sal: We just released a visualizer for the song in conjunction with the audio release. We've got some extra special alternate versions coming soon as well. We love making video content for our music - and I just got an iPhone11 pro - and that's got me itching to make more, with the tools to do it. So expect a lot more video from us :)
You've said that now that we're stuck inside "it's more important than ever that we take care of each other". What advice would you give someone who is struggling right now?
Sal:
I love this question. I'm by no means an expert or authority on this, but I can tell you what's been working for me. Looking for ways to find joy in simple acts of service and kindness - like making my wife a meal, or reading an extra book to my daughter - have been helping me stay grounded. Trying to focus on being okay with just existing in the here and now, instead of letting your mind jump to the millions of possible paths you could be taken down when the dust settles from all this. Trying to stay in the moment, however uncertain it may be.
"Love in the Time of Quarantine" provides a great view into the world now and gives hope for what's next. Do you have any songs that are currently on your quarantine playlist that are getting you through this time?
Sal: I often find comfort in revisiting the past in times of great uncertainty - and I've been doing just that in my music listening lately. I've been revisiting songs that have great nostalgia value for me, songs that bring me back to a brighter time in life. Been rocking Black Sails in the Sunset by AFI for a little bit of that high school piss & vinegar energy. Going back to my old dancy energetic favorites like the first Two Door Cinema Club record and the two Whitest Boy Alive records.
Taylor: I relate to what Sal said a lot, I've been revisiting a lot of my high school anthems. Senses Fail's "Let It Enfold You" has been high up on that list. I've been spending time diving back into records that made me fall in love with music in the first place, Silversun Pickups "Carnavas," The Killers' "Hot Fuss" - early 2000's gold!
What can fans expect from the band this year with things such as shows/tours and more being put on hold? Could there be more new music on the way?
Taylor: There will absolutely be more music and visuals on the way, we're on a bit of a roll at the moment!
Thanks, again. Do you have anything else you would like to add?
Sal: Stay safe, and take care of each other.
Follow EXNATIONS: