In All Fairness - Sound In The Signals Interview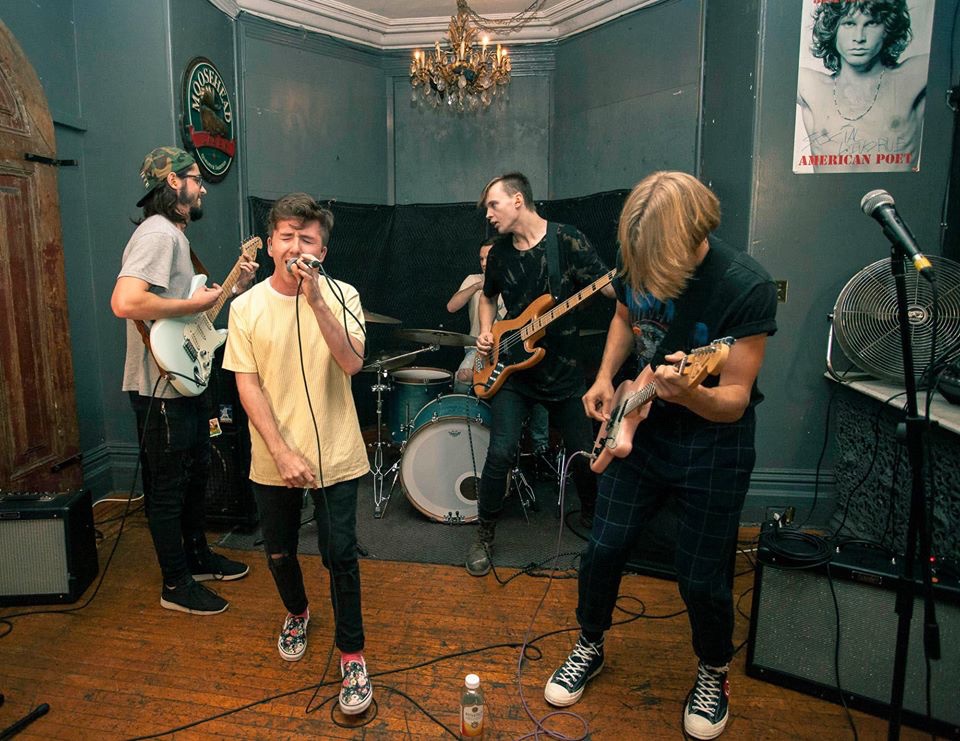 We recently had the chance to interview In All Fairness. We discussed the band's origins, their upcoming release show, new music, and more. Check it out below.
First, thanks for the interview.
No problem at all!
For people not familiar with your band can you tell me how you started the band and what got you interested in music?
I started the band originally as a one man band. I recorded mostly everything on the EP myself other then bass, which Eddie of 414 recordings actually did. Eddie is an incredible friend of mine and a top notch bassist. And my friend Isaac Allison ripped the solo in "where did everyone go" other then that and some duck tape on the group vocal of "How To Feel good" that's about it haha. As for the live music, I'm so proud to say everyone I'm currently playing with all offered to join. Brandon is our drummer, James on lead guitar, Josh.M on rhythm guitar and Josh.W on bass.
For what got me started and music, it was from growing up in church. I've loved the guitar since I was little, and started playing in grade 4 - but didn't get serious until about grade 6/7. The first album I ever fell in love with was A Day To Remembers "Homesick" then Nevershoutnevers "yippe" and city and colour's "save your scissors" and that was it.
You have a release show for your EP 'How To Feel Good' coming up. What can you tell me about the show? Do you have anything special you plan on doing?
We're playing the EP front to back with a few new things we've been working on as well. We're adding some slight production I'm really excited about that we've been working quite hard on!
The lineup for the show is great. How did you pick the artists that would be playing the show with you?
Honestly, our promoter Hilliary (nxtdoor events) really worked hard on putting this together, as well as Corbin giroux giving us some ideas.
I'm really excited for this line-up because everyone playing is on the come up in the scene. Corbin just released his latest EP "losing the Race" which I seriously love, as well as
incase we crash
just released a single called "Garden". Everyone who is playing has an element or sound that I really love personally as well is slightly portrayed in "How To Feel Good". I'm SO excited!
I really like 'How To Feel'. It's really solid songwriting. What was the writing and recording process like for the EP?
Very, very LONG. Haha! I took a lot of time for 5 songs, I ended up writing most of it in the studio. I came into the studio after "borrowed Time" with a set of songs that we ended up scrapping as I ended up hating them. Thankfully Eddie was so patient with me! But it was also a lot of fun! Eddie really knows how to push you as a writer and wants you to put your best stuff out! #RamRanch.
You wrote a little about what the songs mean to you on 'How To Feel'. Can you tell our readers about that and where your head was at when you wrote the songs?
I was in a really hard space then, and I'm still dealing with now. I had written "
borrowed Time
" in 2018 while I was living in Ottawa, and the rest of the EP in the early half of 2019.
Most of the EP is about a member of my family, and a big time of uncertainty in my life, It was traumatic going through the moments of losing that member of the fam, emotionally. I was really withdrawn and ended up developing "Brain Fog" in which I have still not seeked help for. The member of the fam didn't die or anything, it divided my family and shook it to its core though. And I really didn't have anyway of dealing with those things other than songwriting. It's brutally honest, the EP, and I've told myself I would never not speak some sort of truth with my writing. It has to mean something with me. "How to Feel Good" is about people searching for happiness. Anyway they need to do that for themselves, even if they end up miserable in the end.
You've posted on Instagram that you've been in the studio working on new music. When do you think we'll hear it? How has the writing been going so far?
Probably summer 2020 at the earliest for any solid body of work. I'm currently writing for an album, but we have no tentative plans for any solid body release. We are looking to release a single as well as a redo of "where did Everyone Go?" for March though.
I guess that wraps it up. Thanks for taking the time to answer the questions. Do you have anything else that you would like to add?
Not Really! Hopefully whoever can take time to read this, thank you! Check out "How To Feel Good" and hopefully see you soon at a show!
Also, follow us on whatever thing @inallfairnessofficial !
Follow In All Fairness:
Facebook
Instagram