Vacant Andy's - 'Anodyne' Released Digitally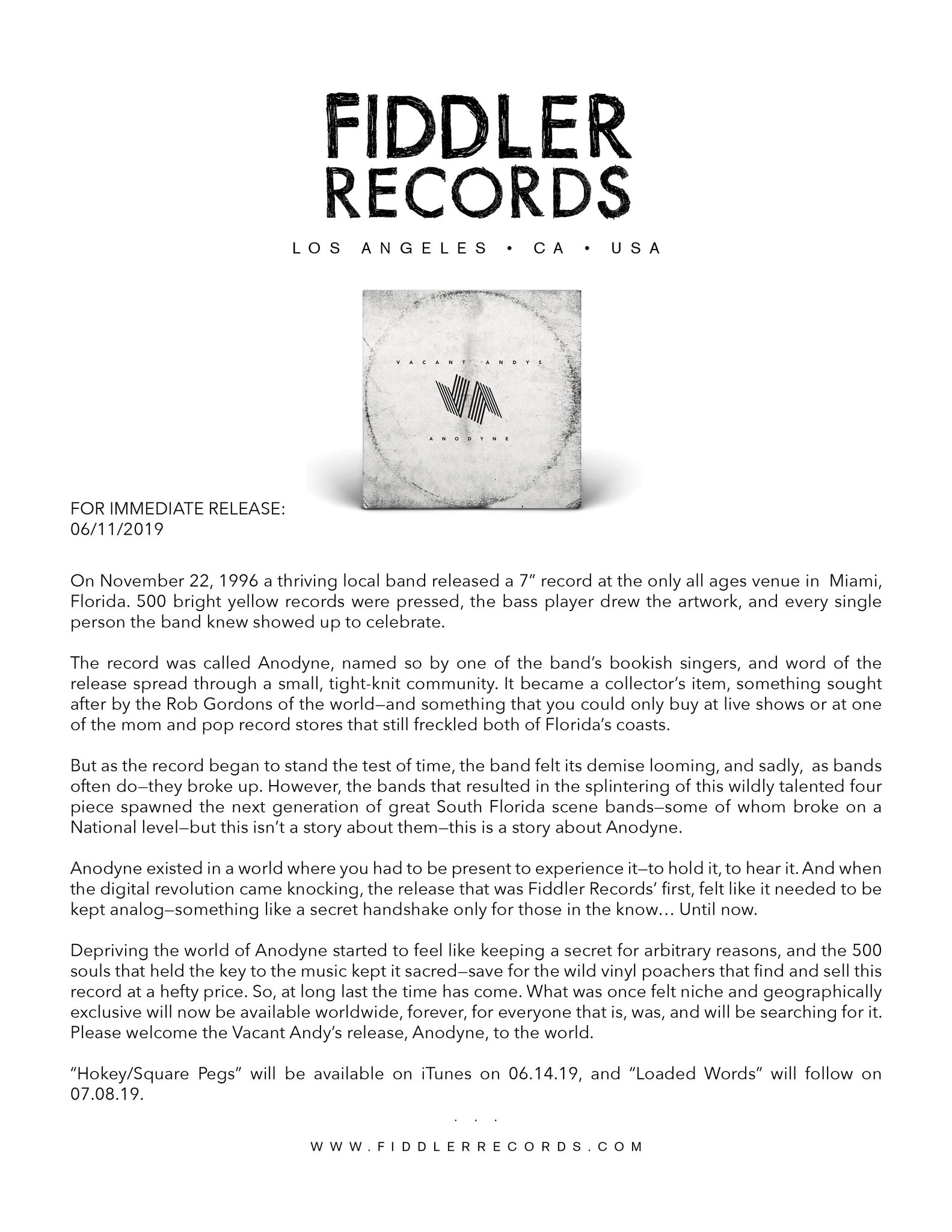 Fiddler Records announced they will release Vacant Andy's release,
Anodyne
digitally
for
the
first
time. It was previously only available as a 7". Chris Carrabba said, "
This is the first song from my first real band with my very best friends. I'm super proud of it even though, as with all things you did as a kid, it's embarrassing to share with the world. I love you guys and I am willing to trust you with it." Listen below.