Excuse Me, Who Are You? - Sound In The Signals Interview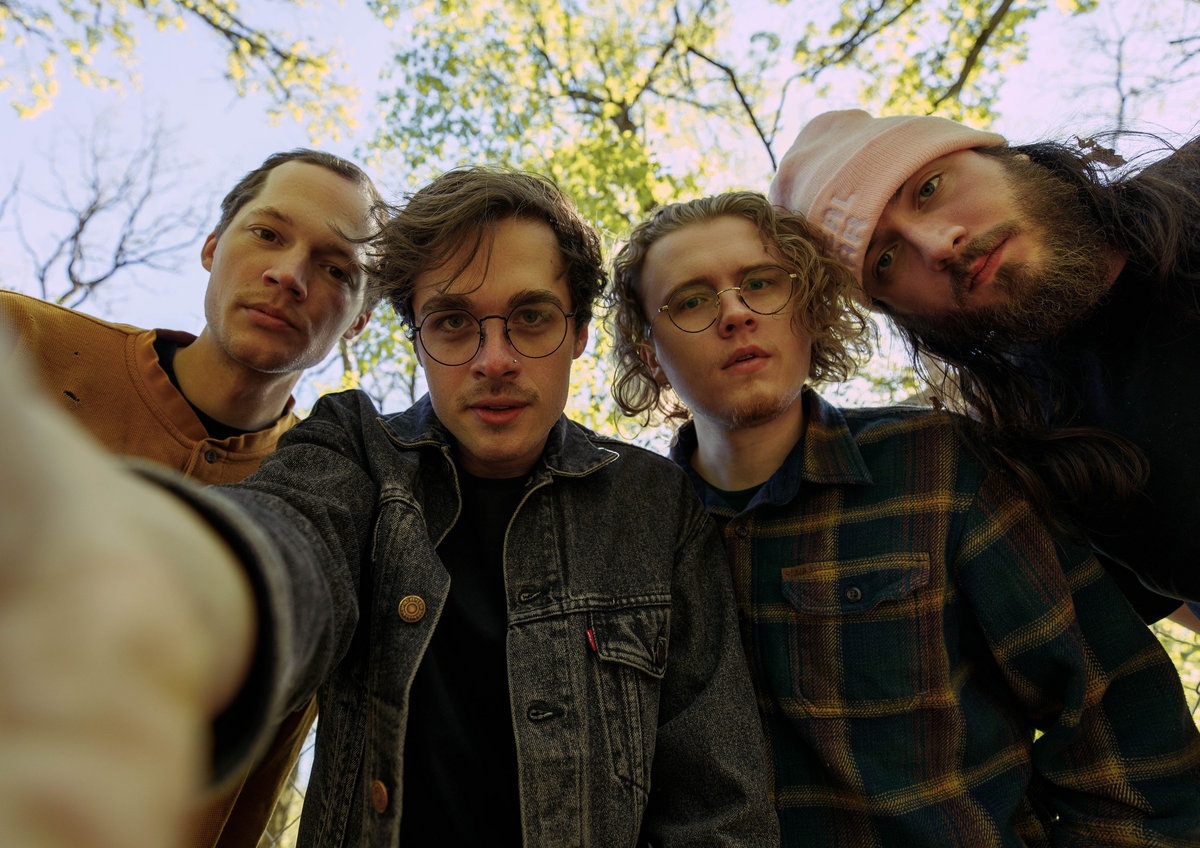 I recently had the opportunity to interview
Excuse Me, Who Are You?
. We discussed how they formed the band, how fans connect with their music, writing and recording new EP 'About The Beer I Owed Ya', favorite moments from the EP, working with Thumbs Up Records, the importance of physical media, the potential for more new music, and more. Check it out below.
First, thanks for the interview.
Thanks for hitting us up! Always happy to shoot the shit.
Can you tell me how you formed the band for those who may be unfamiliar? How did you initially become interested in music?
Stuart: Our original drummer, Jamie Goodrich-Ryan and I started playing in bands together in 7th grade, around 2007 doing covers of the Pixies, System of a Down, Black Sabbath, Slipknot, Cream; a whole mess of shit. We had always been pretty into playing together but started taking it seriously when we were in college with our old band Meat Jelly which was more along the lines of DGD or Fall of Troy. Meat Jelly broke up during covid and Jamie and I were already kind of moving in the direction of Midwest emo at the time so we decided to rebrand and find some new members. It took a while but eventually Hayden Johnson started playing bass with us and Kyle Kinney stepped in for vocals, and that ended up being the line up you hear on our upcoming EP. Jamie ended up leaving and Hayden took over on drums (his main instrument) and my friend, Jackson Pertzborn who ended up playing with Meat Jelly towards the end, joined up on bass.
It seems like your band has a lot of great buzz in the scene. What do you think it is about your music that has been connecting with people?
Stuart: I think the sound is broad enough to be accessible to fans of a couple different genres. I used to play in a post-hardcore band and before that a blues band, Hayden has always been really into funk, Jackson is into prog metal type stuff and this is Kyle was in a screamo band. When we all got together we were all pretty excited about doing the emo stuff, but I think there's bits and pieces of all that influence in everything we play. I do think the sad midwest emo stuff is relatable to a lot of people and, for me personally, I find it very nostalgic, despite not really getting into it until 2017.
Your EP 'About The Beer I Owed Ya' comes out on October 28th. Can you tell me about writing and recording the EP?
Stuart: We actually had the whole EP written by the end of last year. We ended up recording it all on our own so it took us a while to get us where we wanted it. We also went through a line up change right when we started recording instrumentals and then another one when we were just about finished. When both of those happened there was a lot of re-recording we had to do and it took a while just having our old drummer finish up the drums while he was busy with school.
Do you have a favorite lyrical or musical moment from the EP? Why?
Stuart: It's hard to pick an exact moment, but I'd say the ending of Chicken Cock and that sample of Alyx Vance from Half Life 2. A very nostalgic moment for me, as that game took up much of my childhood. Also the name of the song comes from some extremely cheap gross whiskey that we used to drink in college so even more nostalgia on that end.
The single "…In The Test Chamber" came out in February. Why did you choose that song as the single?
Stuart: Like I said we had the whole thing written and ready to record but it took a while. We decided to get this one finished and out just because it was probably our strongest song at the time. It was the first one that we fully finished and most comfortable playing live and I think that had a big influence on that decision. We wanted to start out with an absolute banger, and we all agreed this one was it.
You signed with Thumbs Up for this release. What made you want to work with them?
Stuart: We had met Brady at a show we played with Honey Creek a while back and he seemed like he knew what he was doing. Also our homies in Tiny Voices have had a great experience with them. We had already planned on getting cassettes made so when Brady hit us up about doing tapes we figured great minds think alike lets do this!
Do you have any favorite artists or releases from the label?
Stuart: I would personally say Tiny Voices, I met them back when I was in Meat Jelly, and I've been following them since their first release. Where the Time Went was legendary, and I know they've got some more fire coming in the vault. Also American Beauty's self-titled goes extremely hard and Ben Quad's I'm Scared Thats All There Is is my AOTY without question.
They're releasing a cassette for the EP. I actually saw a finished photo of them and they look like they turned out cool. How important is it to you for your band to have physical media?
Stuart: Honestly it's important that we have it for me, I want one for myself hahaha. I feel like people appreciate a diverse merch selection, especially when you're playing in a basement or something. Something cheap like a cassette or a CD is more like a trophy or a collector's piece at this point, though I still listen to all the cassettes/CDs I have. My dad had a bunch of bootlegged cassettes that I used to listen to when I was a kid so I love the format. When I first saw Stars Hollow back in 2017, that was really what drove me toward this kind of music and my car at the time only had a cassette player. The 4 way split cassette I bought of their's really solidified my love of this type of music. Again, nostalgia.
Is there any chance that we'll see your music on vinyl at some point?
Stuart: Oof It's entirely possible. It's definitely something we've thought about and I personally would love a vinyl of our stuff, but we'll have to see how well the EP does I guess. At this point my mind set is "If it happens, it happens".
Thanks for taking the time to answer the questions. Do you have anything else that you would like to add?
EP 2 is written and were working on our 3rd release as we speak :)
Follow Excuse Me, Who Are You?: