Snarls - Sound In The Signals Interview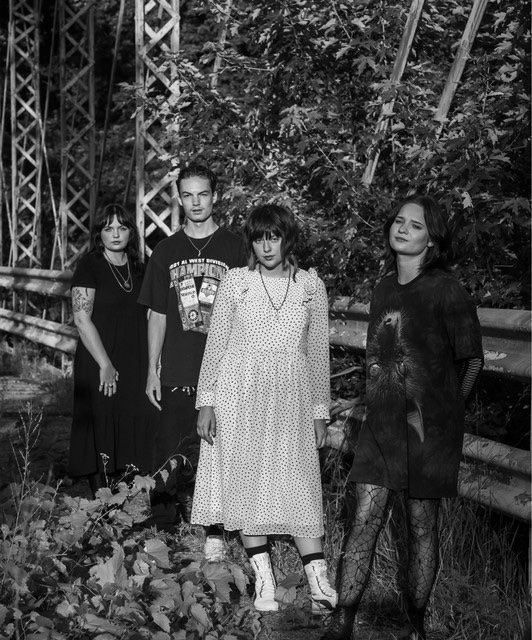 I recently had the opportunity to interview Mick Martinez of
Snarls
. We discussed the two year anniversary of 'Burst', which song still sticks out from the album, the band's songwriting process, writing their new song "After You (Samantha's Song)", what they hope fans take away from the song, their cover of Bright Eyes' "Waste of Paint", their tour with Movements, favorite aspects of performing live, and more. Check it out below.
You celebrated the two year anniversary of 'Burst' in March. What are your thoughts looking back at it now? Which song has stuck with you all this time?
It's crazy that it's been that long! We still have a lot of love for that record and play many songs from it. The song that has stuck with me the most since then is "Better Off". I think it's one of our best developed songs and the lyrics still hit me the same to this day.
How do you think you've progressed as songwriters on your newer music? Have you changed anything with your songwriting process?
We have grown tremendously as songwriters just over the last year as we've started writing a new record. We still keep the same process of creating songs start to finish all together, but every decision has become much more intentional and that's definitely showing.
You recently released new song, "After You (Samantha's Song)", which you've said is about best friends and true love. Can you tell us more about writing the song?
This song started as just a two chord progression written by Chlo. As we typically do, we just jammed on that and everyone came up with their kinda base riffs. The more we played it the more we elaborated on those original ideas. We specifically wanted there to be some longer instrumental sections than we usually have, we're entering our jam era haha! The instrumental was completely finished before the lyrics were started, and just based on the music we knew we wanted the lyrics to be more wholesome. Chlo said she wanted to write about Samantha, and the rest came quickly as we wrote about their stories and true feelings. It's not that hard when it's really from the heart. Chlo, Riley, and I all figured out the vocal arrangements and wanted to have a lot of fun with new background vocal techniques we haven't tried before. All in all we were really pushing ourselves to do something fresh from start to finish on this song.
What do you hope fans take away from the song?
We just want people to feel love and happiness and jam out to this song while driving with the windows down. We hope everyone has a best friend that they can relate to this song through. Most of all we just hope people groove to it!
Take This To Heart Records recently released 'A Monument To Commemorate Our Time: A Tribute To Lifted by Bright Eyes' to celebrate the 20th anniversary of 'Lifted' with 100% of the proceeds going to the National MS Society. You covered "Waste Of Paint". How did you approach recording this song and how did the process go for you?
We actually had a very non-traditional experience recording this cover. Chlo is the only person in the band who had really listened to Bright Eyes before, and she knew the song "Waste of Paint" and wanted to do that cover. Nobody else ever listened to the original song, we only ever heard Chlo's rendition of it, which is pretty far from the original but connected in key ways. Because the rest of us weren't tied to how the original sounded, I think we were able to come up with some cool elements to add to our version. We ended up really loving it and had a lot of fun creating it.
You performed a hometown show on August 27th. What are your favorite aspects of performing live currently?
100% just connecting with each other on the stage. It's incredible to play to new fans and see people you don't know singing your songs across the country, but damn it's a pretty special thing to just look back at the drums and see my brother smile back at me. That's what I really care about.
You're out on tour with Movements this Fall. What are you most looking forward to about it? How is it for you that bands have the potential to perform live more again?
We are so excited for this tour! We are big fans of everyone on the lineup so we're really looking forward to meeting everyone and seeing them play every night. We're so lucky! We feel really grateful to be able to play at all these days let alone with other incredible bands at amazing venues bigger than we've ever played before.
What else is coming up for the band in 2022? Are you currently working on new music?
The rest of this year will be touring and continuing to write our second album. We are cranking out a lot of new music that we can't wait to share soon.
Thanks for taking the time to answer the questions. Is there anything else that you'd like to add?
Follow us on all social media @snarlsband to stay up to date on new music and watch our tour shenanigans!
Follow Snarls:
Follow Sound In The Signals: