Private Mind - Sound In The Signals Interview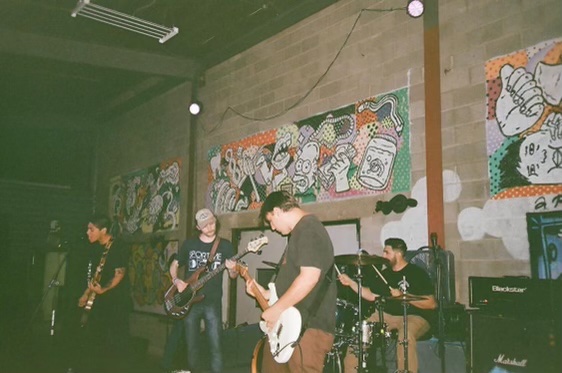 Keith from Jacksonville
I recently had the opportunity to interview
Private Mind
. We discussed the Long Island hardcore scene, how they formed the band, musical influences, writing and recording their latest song, "Strangers", when they'll be recording new music, and more. Check it out below.
First, thanks for the interview.
No problem. Thanks for reaching out.
Can you tell me how you formed the band for those who may be unfamiliar? How did you initially become interested in music?
Anthony and Dan started a band in high school called Warehouse. I ended up joining the band to replace my brother on drums as he moved to the guitar. Upon writing new music around 2018 we realized it didn't really fit what Warehouse is about. I always wanted to do more of a melodic hardcore band in the sense anyway, So we decided to start a new group and had Dan move to vocals as well. It was just the three of us the 3 of us that wrote the demo. Later on we picked up Varley to play bass. Shoutout Greg Thomas and Chris Teti of Silver Bullet Studios.
I initially got into music from my Uncle Tony. He gave me my first drum set and showed me many rock and metal bands from his era when I was a kid. I was hooked. It wasn't until middle school my neighbor Mike who was a few years older than me, he was fully engulfed in the Long Island hardcore scene at the time. He gave me a stack of CDs that ultimately ended up changing my outlook on music and many things. Finding out about local shows shortly after.
Who are some of your biggest influences musically?
Quicksand, Bad Brains, Small Brown Bike, Silent Majority, Deftones, just to name a few.
You released "Strangers" earlier this year. Can you tell me about writing and recording that song?
Dan wrote that song a while ago. We just wanted to put it out to keep things moving in between writing new songs. Shout out Tone Corallo. Sheer Terror, Kill Your Idols. We recorded with Tone and it was short and sweet. He don't fuck around!
Is there any chance that we'll hear more new music this year? If so, what can you tell us so far?
Yes. We are recording new music later this summer.
Your self-titled EP was also released on CD. Is there any chance that you'll have a vinyl pressing?
That would be dope. Shoutout Static Era Records.
Who are some of your favorite newer bands from Long Island?
NYC Shootout, Restrict, HeavyHex, Ennui, Fools Game(PA) Big Shot(Hudson Valley)
Thanks for taking the time to answer the questions. Do you have anything else that you would like to add?
Again, thank you for reaching out. We would like to thank everyone who has checked us out. We appreciate the support.
Follow Private Mind:
Follow Sound In The Signals: