Suitable Miss - Sound In The Signals Interview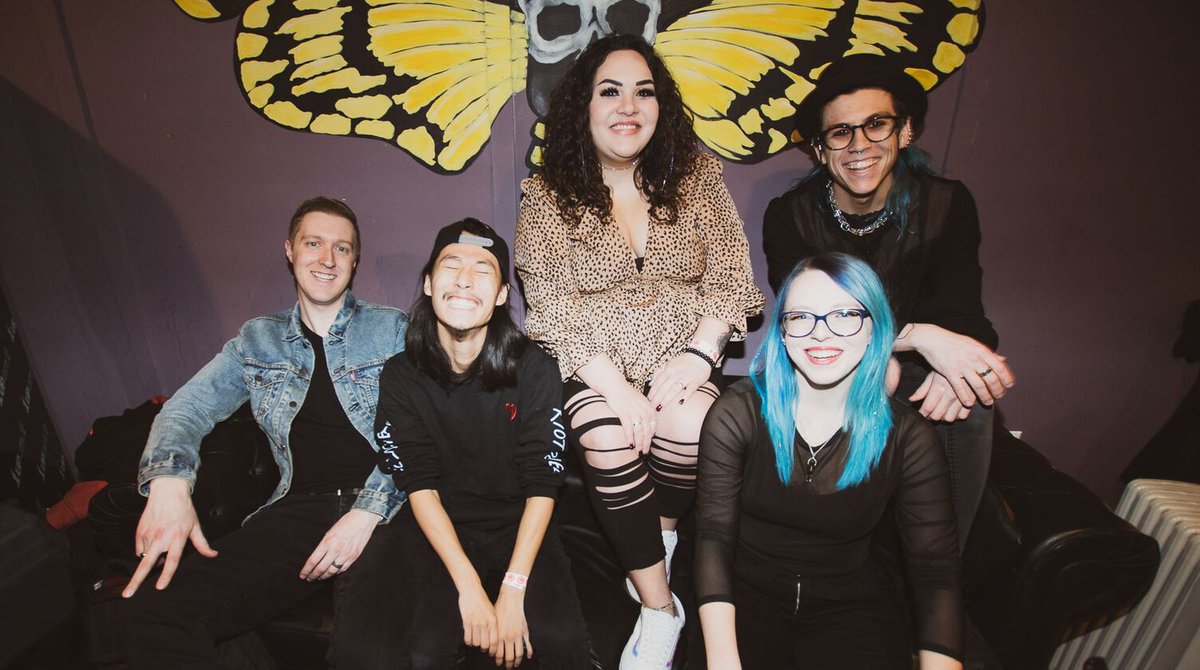 I recently had the opportunity to interview
Suitable Miss
. We discussed an early interest in music, how their EP 'Don't Look Back' ultimately served as the foundation they built their current sound upon, the witting and recording process for new album, 'In Color', what they hope fans take away from the album, plans for 2022 including a tour with Calling All Captains, and more. Check it out below.
Can you tell me how you formed the band for those who may be unfamiliar? How did you initially become interested in music?
Ever since Kelsey and Sarah were little, they always were involved in music in one way or another. Whether that was church performances, school choir, talent shows, there was always music in their lives. As they got older they started going to concerts in the Denver local music scene and getting involved with the bands. Sarah had the idea to try and form a band due to the lack of women in the music scene at the time. At the time, women in a band, especially two women, was sort of unheard of. Kelsey then worked on teaching herself the bass, Sarah focused on writing songs and finding band members. We then asked Andrew to join, then we found Tom. About a year later we found Noah and here we are!
You released your debut EP, 'Don't Look Back' in 2021. What are your thoughts looking back on it now?
Our EP "Don't Look Back" ultimately served as the foundation we built our current sound upon. The songs on this EP were some of the first song we had ever created as a band. Looking back at "Don't Look Back" is a very telling tale of why we made some of the choices we did when writing the album. We've come a long way since the EP and it's been an absolute blast to continuing growing and developing our sound as a band!
You recently released your debut album, 'In Color'. Can you tell us more about the writing process?
We have never been more proud of a release than In Color! I think this part of this all boils down to how enjoyable the creation process of this record was. A majority of these songs were written in Andrew and Tom's home studio during the peak of the COVID lockdown. Once we were able to meet in small groups safely, all we did together from summer 2020 through winter 2022 was write songs. We poured our entire hearts and souls into these ten songs and we really hope that shows!
Can you tell us more about the recording process? What came easiest in the process and what took more time?
Everything on this album was actually recorded, mixed and mastered in-house between all of the band members! Thanks to the revolutionary advancements in recording technology, we were able to track, mix and master this record without leaving any of our homes. Andrew was responsible for mixing the entire record while Tom was responsible for mastering and majority of the tracking. Even the vocal collaborations were recorded seperately and sent to our session as stems! Having full control of the record during the entire process was an awesome experience and we could not be more proud of the final product.
What do you hope fans take away from the album?
We hope fans take away the idea that it's good and healthy to express your emotions! This album is very vulnerable and we were very intentional with our word choices to get our meaning across. A big theme across these songs is that ultimately no matter what is going on in your life, you need to put yourself and your sanity before anything else. Take care of yourself, live life to the fullest, and have fun!
What else is coming up for the band in 2022?
A LOT! We just got home from our third tour this year and had an absolute blast being out on the road again. We'll be back out on tour with our friends in Calling All Captains starting June 24th through July 2nd. After that, we have a really special hometown headline show planned for August with some of our favorite Colorado bands. We aim to be back on the road again this fall!
Thanks for taking the time to answer the questions. Is there anything else that you'd like to add?
We want to send a HUGE shout-out to Christian Fisher of Settle Your Scores, Joshua Roberts of Magnolia Park, Boy Hero and Noah Khorey of Colony Collapse for getting involved on our record and making the collaboration songs truly special. Working with all of these incredible artists was an absolute dream come true. Our debut record "In Color" is out now and available everywhere. We'll see you on tour this summer!
Follow Suitable Miss:
Follow Sound In The Signals: