Faster on Fire - Sound In The Signals Interview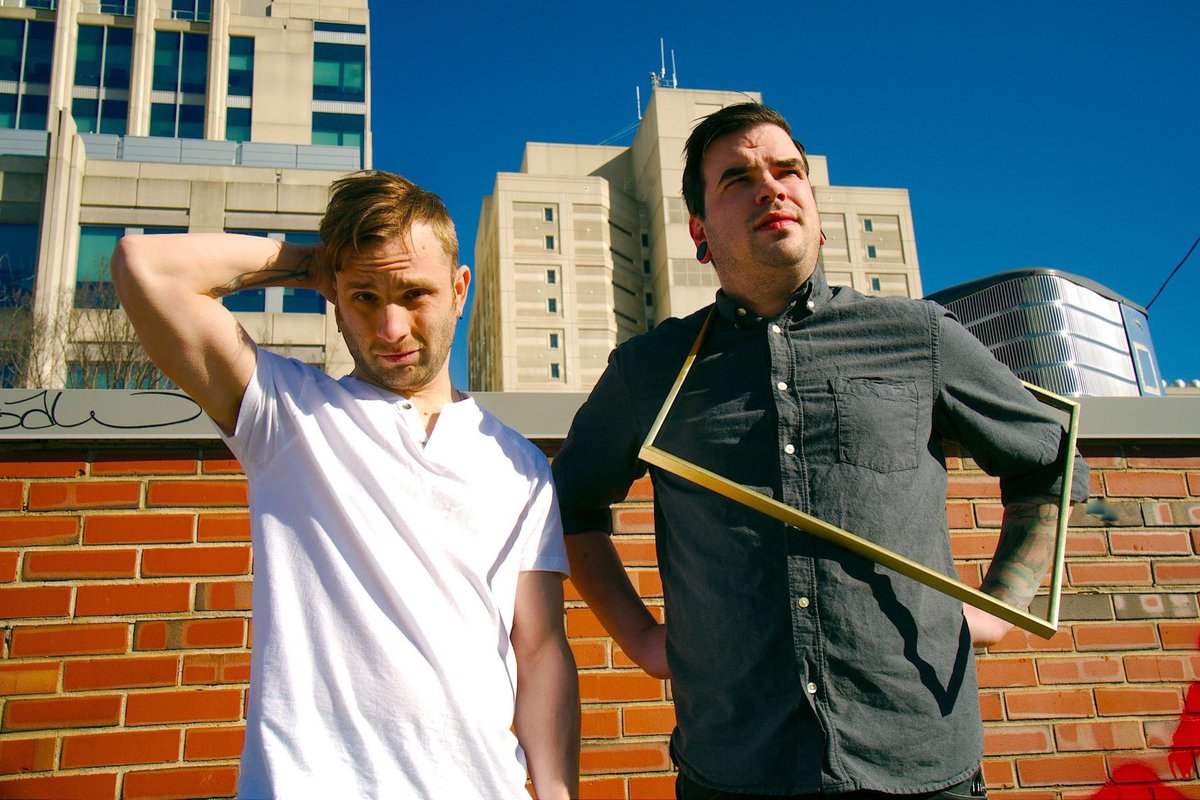 I recently had the opportunity to interview Faster on Fire. We discussed how they formed the band, how they want to delve into new things, deeper feelings with their music, writing and recording new song, "The Basics", a favorite musical moment from the song, filming the music video, and more. Check it out below.
First, thanks for the interview.
Absolutely, let's kick it.
Can you tell me how you formed the band for those who may be unfamiliar? How did you initially become interested in music?
I think we've both always been interested in music. Alex had moved to Raleigh from Ohio and we met while working at the same music store. Four of us joined up and started a band called The Oh Whales to write pop punk songs. It was a great time, but a lot of life happened to all of us around 2016 that kind of knocked us out of the game. A few years later, Alex and I were pretty unhappy with where we had ended up and decided to start up a project, and that's where Faster on Fire started. We didn't want to be a basic pop punk continuation of our last project, we wanted to delve into new things, deeper feelings, something super real. Like Box Car Racer grew up and became really reflective.
You recently released your song "The Basics". Can you tell me about the writing and recording process?
Alex and I have incredibly different tastes in music, but somehow we're on the same page when we write. He actually wrote the lyrics for this one and sent them over, I don't even know if he had a melody or anything. I spent a few minutes on it, sent him a guitar riff, and it was a perfect match, we both kind of felt that Menzingers/Jimmy Eat World vibe and dove in. We recorded with Chris Piquette and he really brought out the depth of what we had in mind, the sonic nuances he's able to add to make a song seem so huge and multidimensional is really magic.
Did you try anything new with your writing process for this song that you haven't tried before?
Alex sings a lot on this track actually. He's got an edge that really compliments what I'm already doing on the track which is pretty pulled back for me. I like to really push air in the vocal booth, make a lot of noise and belt. He's actually doing what I usually do and it works really well.
Do you have a favorite lyrical or musical moment from the song?
It's a great story and knowing who Alex is and him knowing me so well, the lyrics just resound so well with us. And musically, it's such a great buildup to a really chill outro, which is kind of how these things go really. Explosive relationships, fighting for space or recognition, and once the storm is over, everything is really calm.
You released a music video for the song. What was the video shoot like and do you have a favorite moment from it?
All of our friends were in the video which was dope. Our friend Will plays bass for our live shows and he's my body double a few times in the video. Really hard to spot because the director (our friend Zach) was incredible with timing and placement of everything. This band is really just about hanging out with our friends and doing big, complex, goofy stuff that makes us all happy.
Thanks for taking the time to answer the questions. Do you have anything else that you would like to add?
Yes! We've got a new single coming in April that we haven't announced yet and we're really excited to get another track out before the summer. We may even have a full length and more videos coming this year so follow us on socials to get the latest. Thanks for having us, let's do it again soon.
Follow Faster on Fire:
Follow Sound In The Signals: