Marigold - Sound In The Signals Interview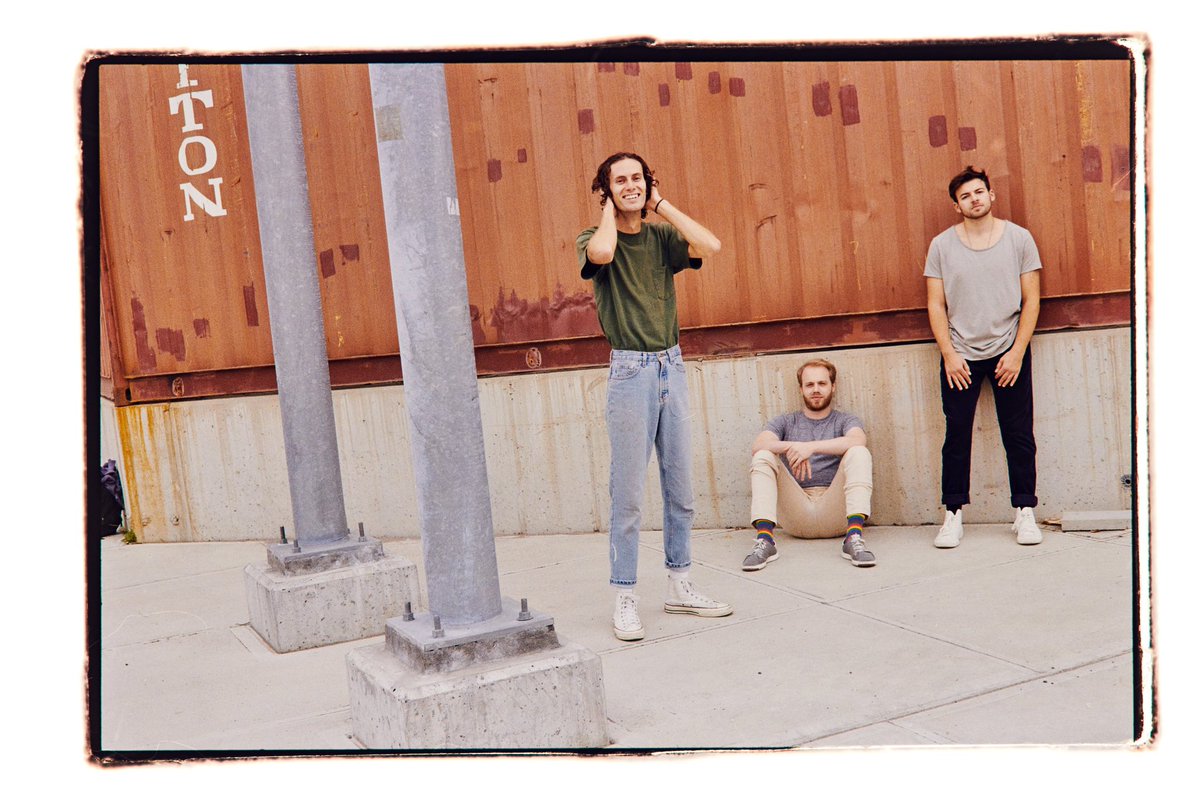 I recently had the opportunity to interview Benjamin Lieber of
Marigold
. We discussed the unique writing and recording process for upcoming album, 'A Better Place', his hopes for the album, filming the video for the title track, expanding and repeating themes across multiple songs, the song he's most excited for people to hear from the album, album artwork, and more. Check it out below.
You recently announced your new album 'A Better Place'. You've said it was written through the band's experience during the first year of the pandemic. Can you tell me about the writing and recording process for the album?
At the end of 2019, the four of us, in our separate lanes, had spent all year as hired gun musicians/fill ins with other bands on tours, & had been feeling very burnt out & pent up creatively, & felt propelled towards the direction of starting a new original band. It was daunting; as we each had already gone through the full experience of starting, investing in, and unfortunately wrapping up an original band in earlier years of our lives. We knew how much effort it took to start from scratch again & that was intimidating. It wasn't until we found each other & connected both personally & musically that we felt like we had the right ingredients to give it a real go.
We started passing demo ideas back and forth in Jan & Feb 2020 - Then the world shut down, which at first immediately put our flame right out. After having our bouts with resentment, we decided to not let the new world's limitations keep us from giving this new band our best go. We started essentially writing music remotely, each of us holed up in our tiny NYC apartments. It was abnormal to say the least - we literally never played in a room together before writing this entire album. Once we opened this can, though; it just flowed. The constraints of the situation lit a fire under us creatively - I was immediately captivated & so inspired by this experience. I did nothing else besides write this album for months. I realized very quickly that my experience through this, & all of ours, were writing history as it happened. This was a profound moment, & that was so inspiring and motivating.
We continued to develop these songs and concepts remotely through the entirety of 2020, as my personal life situation went on a rollercoaster. In addition to this band becoming a new part of my life late 2019, so did a newfound relationship with my now partner Kelsey. It was a textbook romance & we fell for each other very deeply, very quickly; & it was beautiful. In late Feb 2020, we took a trip to Lake Tahoe, CA that really solidified our love for each other. A mere two weeks later, the world shut down. We then were forced to strict conditional terms on how we could be together. We were not living together, and each had our own roommates; New York was a hellscape. It was ground zero. It felt like I was in an apocalyptic video game world. I feared for my life every time I risked walking the small one mile to Kelsey's apartment.
We couldn't keep on like this, it wasn't fair/safe to the other people we were living with. Three months into our new relationship, we were faced with a decision. We either decide to not see each other for an indefinite amount of time, or we commit; leave New York and agree to saddle up together exclusively. We chose the latter, and it set the course for the greatest adventure of my entire life. Kelsey & I moved into my parents house in Buffalo, then her parents house on Cape Cod. We were nomadic for the entire spring, summer, & fall of 2020; existing in other people's spaces, trying to feel at home. Our only real sense of home was each other. All the while, perplexed as to where we would go next, what our lives would look like. It was daunting to not know, but we really found that sense of calm through just being together regardless of the situation, which made us stronger than I could've ever imagined.
This entire time, writing this album was my personal therapy. It was how I coped with all of these crazy life experiences. I knew what Kelsey & I were going through was profound, and knew I needed to document it, to immortalize it so it never could be forgotten, dulled, lost.
We finally made plans to record the album in the fall of 2020 once things were getting (a little) safer. We met up a week before the recording time to play these songs together in real life for the first time ever. It was the most backwards experience I've ever had in all my years of being in a band & writing music. But, I think because there was no pre-existing history between all of us, it was completely fresh; it actually worked incredibly well. We all used this experience to create the foundation of what this band was. We recorded the album over the course of 2.5 weeks in Asbury Park, NJ with engineer & producer Erik Romero. Through this recording experience, we really found the sound of what would be Marigold. More than half of the process was actually working out these songs that had to this point only existed inside a computer into a new, tangible, real life form. Erik's contributions as a producer were essential to that, & the sounds & feel of this record are most credited to his efforts.
You've said the album is "an ode to the human experience, & when it is put to the hardest tests life can muster. It is about falling in love in a tumultuous time, & fighting for your right for that love to persist against all odds". Can you tell us more about that?
Even though I was most directly writing about my & my partner's experience through this pandemic, I still felt it was imperative to write in a way that felt equally specific & universal. I truly believe the best written songs are ones that each person can craft their own personal experience & relation to, while simultaneously recognizing and therefore tapping into a wide, multi-dimensional human experience. You think of songs like Wish You Were Here; it is wildly specific and intentionally vague at the same time. That parallel emotion I think perfectly encapsulates our existence as people. We're always at least partly emotionally confused; it's why we need each other, to help find those answers. Jason Isbell is one of my favorite contemporary writers that perfectly captures this feeling to me.
With that being said, I strived for every line to be relatable on both levels. I pushed myself to rethink how I said things to accomplish this dual goal. At points it was really difficult. Sometimes it really seems like there is only one real way to say something. I definitely grew my creative muscles exponentially through writing this record as I refused to settle for second best. To me, it paid off.
Every single person on this planet has their own experience through this pandemic. Not one of ours is more or less valid than the other's. ALL of us have been confused, scared, hurt, lost, frustrated, angry, in denial, acceptance, grief; & the hardest part about this pandemic was the facet of isolation while we each experienced all of these. If I have one hope for this album, it is to shine light on the validity of all of our individual experiences, that yours is just as profound as the next person's, & in so many ways, we all have tread these waters together this whole time.
You also released a video for the title track from the album. What was your favorite moment from the video shoot?
Yes! I love this video so much. In addition to pushing ourselves to new creative heights on the music of this album, I also used this record as an opportunity to push myself as a visual artist, and made some of the coolest & most daring music videos I've ever done, for my own band. The video for "A Better Place" was intended to be a straight up the middle shot. Just a real rock & roll band, doing the damn thing. A lot fo the creative was inspired by Tom Petty's "Refugee" video (Tom is a massive inspiration of mine & had a TON of influence on this record; we could do an entire interview on this alone haha).
We shot it on Kodak 16mm film with the goal of tangibility and authenticity in mind. Because film is finite (and expensive) this meant we only had two full play-throughs of the song; so we had to bring our best performances and hope they were enough. This was my first experience with 16mm film and I really enjoyed the pressure it put on us as performers. I always feel like I perform best under the gun; I just shift into action mode and my brain totally ditches the potential for self-questioning.
The song feels like a special one for your band. I think the lyrics are very strong. Do you have a favorite lyric from the song?
I honestly just love the phrasing of the chorus. I'm really proud of how easy the words feel but the volume at which they speak. Especially the last full chorus with the counterpart lines; these six lines essentially sum up the entire record's themes. A big exercise I took on this album was pulling from & expanding repeating themes in the lyrics across multiple songs. At several points I literally taped all of the lyrics I had so far up on a wall next to each other so I could like Pepe Silvia lines across them to fill holes in others haha. I think this exercise really helped me cut the fat and keep only the best, most powerful words.
"I won't wait for the day just to come along
To take my pain & replace it with something warm
A better place at a pace I can run along with you
A sunset tune just for two is a metaphor
For somewhere new with a view we've been waiting for
The ORANGEBLUE, I refuse to give up a world with you"
Is there a song that you're most excited for people to hear from the album? Why?
Track 6, Ginger Chew, is hands down the best song I/we have ever written. You'll know why as soon as you hear the riff/melody. It will never leave your brain. To me, this song perfectly encapsulates how a song should feel simple and complex at the same time. The video for Ginger Chew is also the best video of all of them. I cannot wait to put this one out.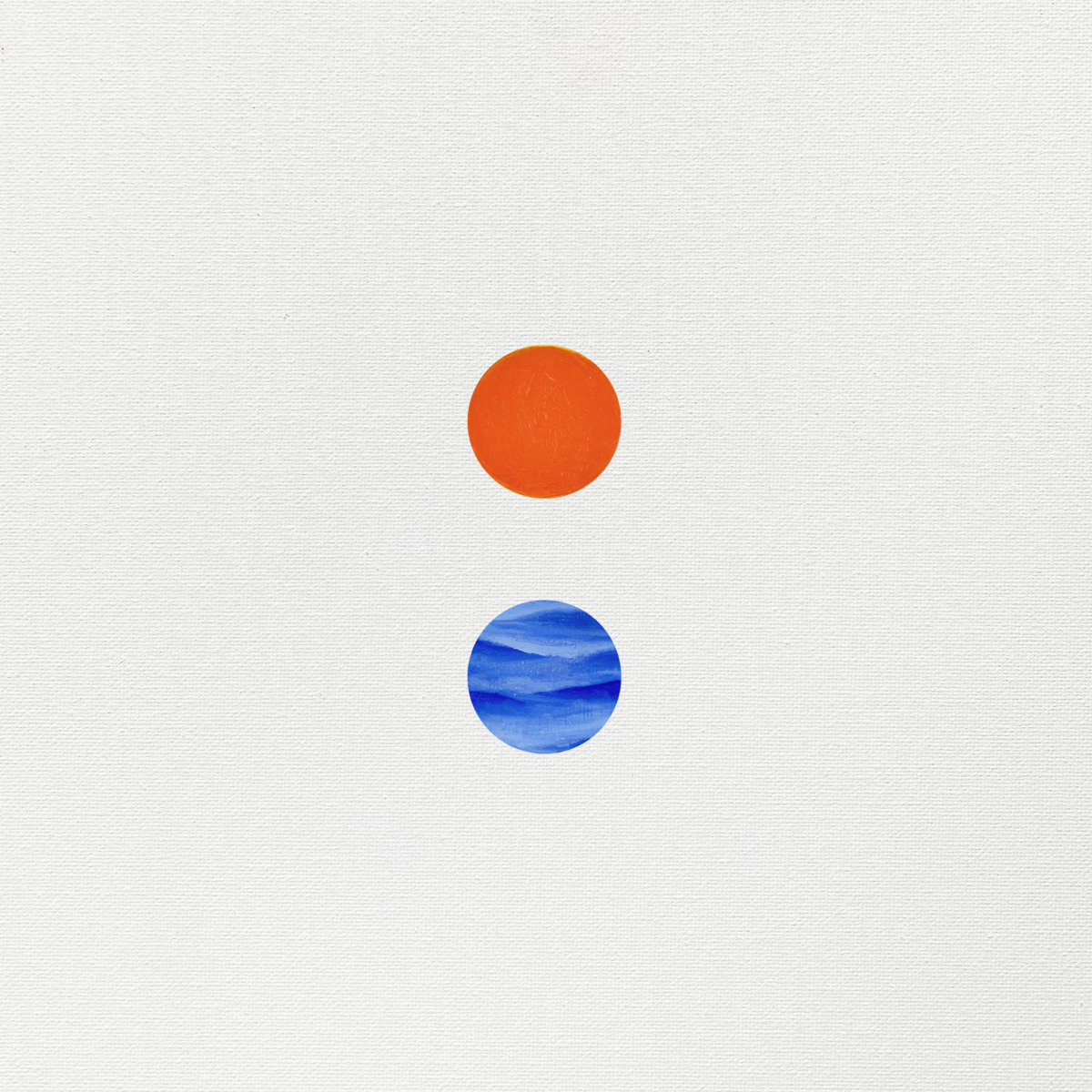 I really like the aesthetic of the album artwork. I think it has great colors. Who came up with the concept for it and designed it. Why do you feel it fits the album?
The branding and all artwork is done by me. It calls on a lyrical motif of the album of "ORANGEBLUE" which is intended to symbolize a sunset. Like I mentioned, I pushed my creative muscles to new limits in ever regard with this album - this record's visuals and branding definitely showcase that too. I'm very proud of how cohesive we made everything feel - I want people who give their time to Marigold to feel like they are entering a new world & everyone is welcome.
Throughout this pandemic experience, sunsets were a point of calm & a sense of home - the of the storm, for my partner Kelsey & I - making a point to chase them, catch them every night, and just be alone together for those few minutes was our escape from the terrifying everyday world.
I think that everybody had their own version of "ORANGEBLUE" through this pandemic experience. That thing you did that you just had to do routinely to help you stay sane. It can be literally anything. But it's that sense of escape, of feeling OK just for this moment; that I'm writing about. The concept of "A Better Place" is that safe space turned into an actionable goal. Against all odds, you will pull yourself out of this current situation and fight for what you truly want & deserve. You WILL find that green grass on the other side of this hill.
Thanks for taking the time to answer the questions. Do you have anything else that you would like to add?
I am very very excited for the world to hear this album. It has been the biggest creative project of all of our lives, & we really believe in these songs. We could not be more thankful for all the interest & support we've received as a band so far, it's motivating us to continue reaching for new heights and pushing ourselves even more. New album "A Better Place" out April 08 on Take This To Heart Records. More new songs & videos before then. 🟠🔵🧡💙
Follow Marigold:
Follow Sound In The Signals: