Knuckle Puck - Sound In The Signals Interview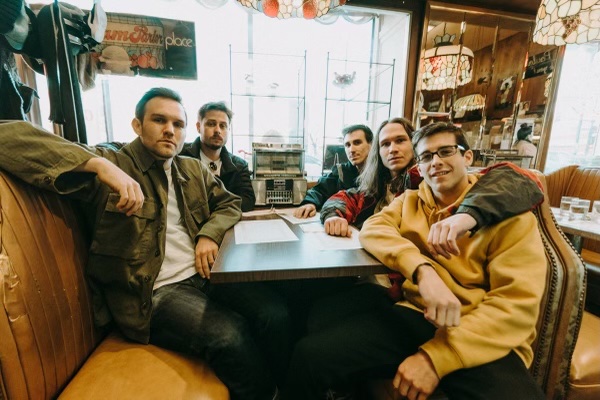 I recently had the opportunity to interview Kevin Maida of Knuckle Puck ahead of the
release
of new song, "Gasoline" and the announcement of the band's new EP, '
Disposable Life
', which is due out February 4th. We discussed the writing and recording process for new song, "Levitate", signing with Wax Bodega, upcoming tour dates, and more. Check it out below.
You recently released your new song, "Levitate". Can you tell me about the writing and recording process for the song?
We started working on Levitate in early 2021 and recorded it with Seth Henderson at Always Be Genius studios in Crown Point, Indiana. Since Copacetic, I think we've found it harder to write fast songs - it's just something we've naturally moved away from. But Levitate was a fun way to incorporate that original KP style back into present day KP.
Did you record the song as a stand-alone single or have you been writing and recording more new songs or are there any plans to work on new music soon?
We did record more songs alongside Levitate and those will be out very soon as well, stay tuned.
Along with the song, you also announced you've signed with Wax Bodega. What made them feel like the best fit for your band at this point in your career?
I think right now we just wanted something that was a little bit more relaxed. Rise has always been extremely good to us and we are so grateful for the number of years we spent with them. Wax Bodega was the right move for us right now though because of their being able to make us feel like we are label-less, akin to how we felt in the beginning of KP.
You recently went on tour with a bunch of your label mates. How did the line-up for the tour come together?
One thing I really appreciated about Snow Ellet, Carly Cosgrove and Arm's Length was that they're comprised of young people and I think there's a lot of value in giving the youth a voice. Plus all three bands rock and each bring something new to the table.
Your listeners are huge fans of your vinyl pressings and cassettes. Do you have any plans for a 7", cassette, or flexi for "Levitate"?
Not at the moment, but that is not a bad idea at all.
Thanks for taking the time to answer the questions. Do you have anything else that you would like to add?
We're beginning a full US headlining tour next month in February with Hot Mulligan, Meet Me @ The Altar and Anxious. This is one of your favorite headlining tour lineups to date and we are so excited to get back out on the road. See you then!
Follow Knuckle Puck:
Follow Sound In The Signals: