winterforever - Sound In The Signals Interview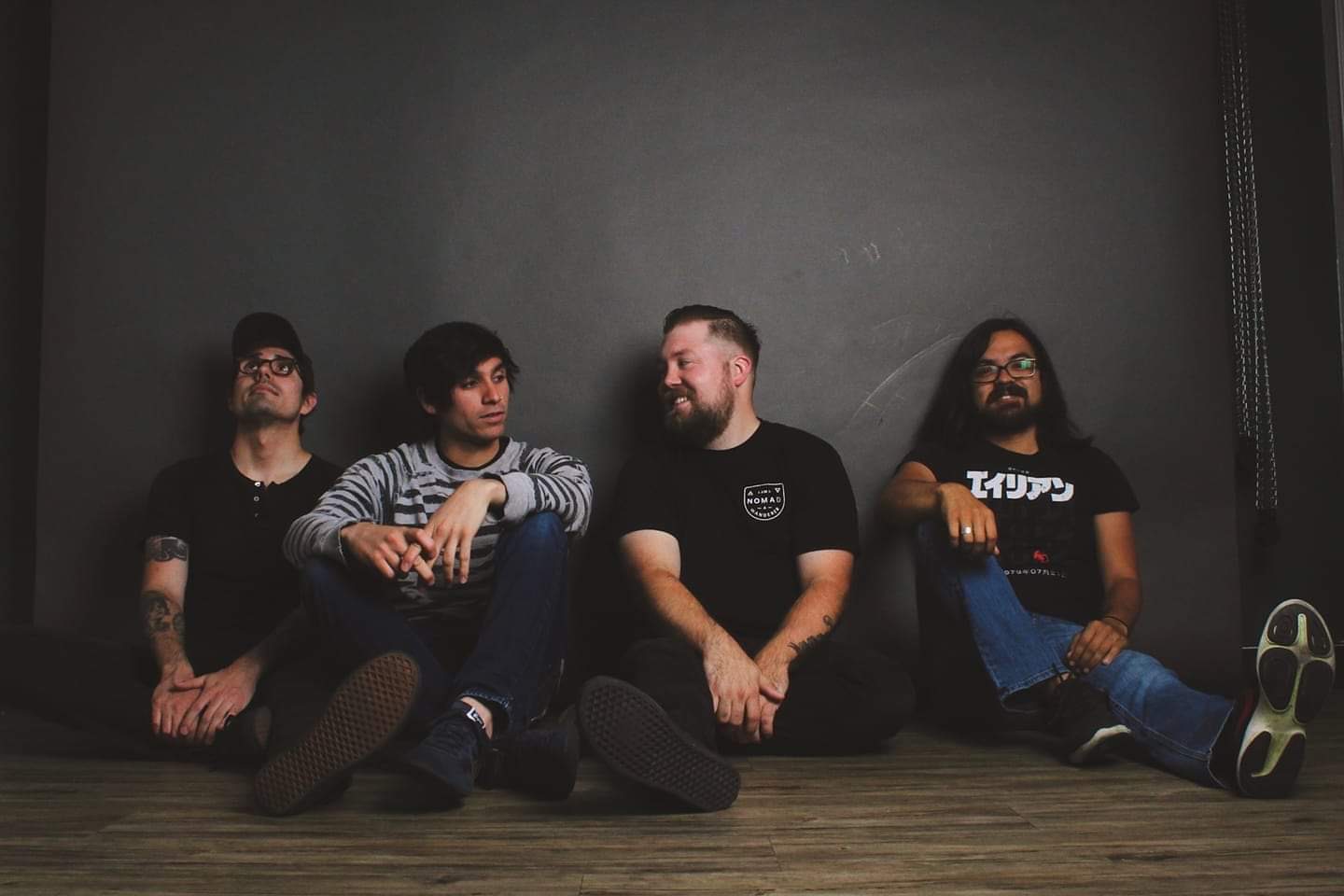 I recently had the opportunity to interview Corey Hugo of winterforever. We discussed his early interest in music and early 2000s anthemic rock, how the band got together, writing and recording the band's upcoming album,
LÆVITAS
, the meaning behind new song, "inadvertently", and more. Check it out below.
First, thanks for the interview.
Thank you for having me. I'm very grateful for the opportunity.
Can you tell me how you got together and formed the band for those who may be unfamiliar? How did you initially become interested in music?
That's a fun and convoluted story, so we were all in different bands at the start. Max (Bass) and I were in the same band at the time, but it was kind of at a standstill. I had a handful of "secret songs" I'd been working on for a solo/side thing but hadn't done anything with.
Skip ahead a few months and Jess (Guitar) and myself had started hanging out again for the first time since middle school. We got to talking about music and eventually I showed him some of the songs I'd been working on. He was into them so we started jamming them for fun.
We wanted to see what the songs would sound like filled out so I texted Chris (Drums). I had met him through a tour our former bands had done together. I sent him the phone recordings and he agreed to meet up with us. I think initially I had planned on paying them both to help me record the demo/ep and then figuring it out from there. After that first practice they both texted me later that evening telling me they'd rather just be in the band.
I called Max 30 minutes after that and filled him in on the new band we had thrown together and told him if he was willing to switch from guitar to bass I'd love to have him be a part of it. Shortly after we started practicing all 3 of our bands ended up falling apart and quitting within a month of each other. Maybe it was one of those meant to be things haha.
Im not 100% sure on what initially got me interested in music. It was probably around the time we had tricked our parents into buying us the blink: enema of the state cd. I think it also had something to do with my brother inheriting my uncle's electric guitar and amp after he passed, around that same time. I remember how cool I thought it sounded even though we were both terrible at guitar.
You recently released your new song, "inadvertently". Can you tell me about writing the song?
That song is a sense of closure for me. It was relatively easy to write because I had so much to say. I had a friend that for years I let walk all over me and gaslight me. When I finally sat down and wrote about it the words just spilled onto the page.
Why did you choose the song as a single?
That song made a lot of sense for the first single. It felt catchy, has a lot of energy/moving parts, and the story is straightforward and easy to follow along. Also the situation that song is about is a big part of why winterforever exists in the first place.
Your new album 'LÆVITAS' is coming out this month. What was the writing and recording process like for the album?
LÆVITAS is the hardest I've worked on anything in my entire life. The four of us spent close to a year writing, rewriting, practicing and editing most of these songs. We really pushed ourselves and each other. At one point we were practicing twice a week for 8 hours each night. Two of the songs weren't even complete until the last practice before the studio.
The recording process was a whirlwind of its own. We did all the instruments in Boise in 5 days. We spent 10-13 hours every day trying to get everything done. A few days after we finished instruments covid shut down everything.
Fast forward 6 months and when things were a little safer I traveled out to Alabama. We spent 10 days recording vocals in a one room cabin in the middle of nowhere. The whole thing was hectic but I loved every minute of it.
You worked with Nathan Hussey on the album. What was it like working with him and what did he bring to the process?
Working with Nathan was awesome. He's a lot of fun, super informative and always willing to teach you anything he's doing while tracking.
He has a great ear for layers and harmonies and brought a lot of knowledge and insight on how to build on those and improve the songs over all. If something wasn't up to par lyrically he'd have me rewrite it until it was.
Having him in the room brought a sense of seriousness, maturity and comfort for me.
I've read that this album harkens back to the loud anthemic rock that was really popular in the early 2000s. What about that sound and time really inspired and influenced you?
That style of music has always been very relatable for me. It was the first time I felt an instant connection with music and wanted to be a part of it. The idea of being loud and honest with enough of a veil to let the listener make their own connection and meaning for a song is what attracted me in the first place.
Brand New was my favorite band at the time and when they released "the devil and god" I knew if I ever did something musically it would be in a style similar to or influenced by that.
I didn't end up getting involved in music or actively learning to play guitar for another 10 years after that when I started my first real band in 2016.
Thanks for taking the time to answer the questions. Do you have anything else that you would like to add?
Thank you so much for having me and helping us spread the word about our music!
Our next single "levitate" is out Friday 5/14/21 and LÆVITAS is out 5/28/21.
You can find us on all major social media platforms and presave our new songs/albums via our linktree.
Follow winterforever:
Follow Sound In The Signals: