Sorry Ghost - Sound In The Signals Interview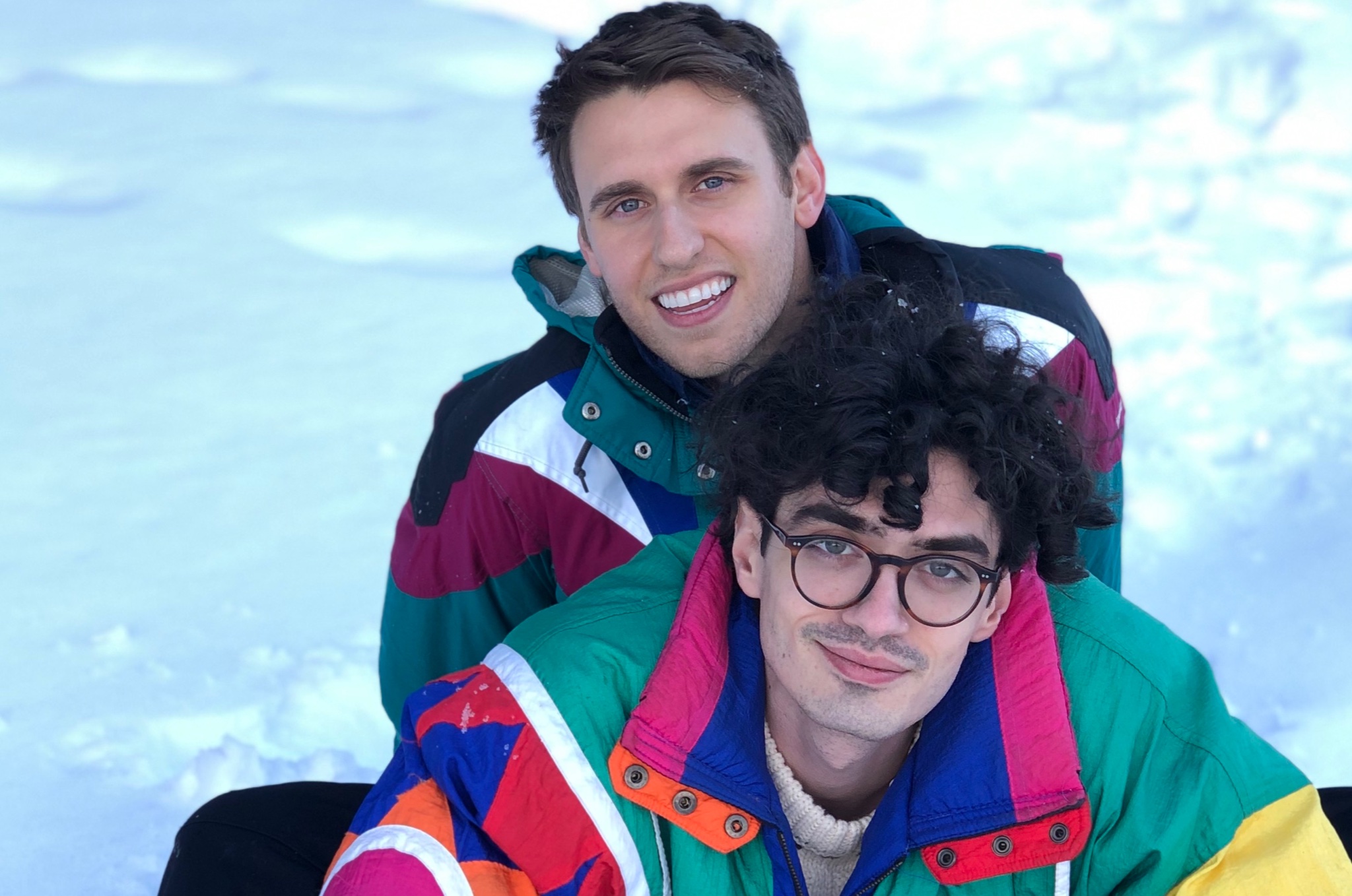 I recently had the opportunity to interview Daniel, lead vocalist and bassist of Sorry Ghost. We discussed how they met in high school and how they started the band, recording their "Snowy Sessions" at Lake Tahoe, their album, 'The Morning After', how the writing process for the album was cathartic, song sequencing, their upcoming single, and more. Check it out below.
First, thanks for the interview.
Thank you so much for the interview! Sound in The Signals has introduced us to a ton of killer bands, so it's super cool we're being interviewed.
Can you tell me how you got together and formed the band for those who may be unfamiliar? How did you initially become interested in music?
Sure! I met Matt back in high school when we played in separate bands we'd started in high school. We ran into each other again freshman year of college when we took the same history course. I recommended we start a band, and it took us a few years to get off the ground as far as songwriting and recorded music go.
I'd been interested in music for as long as I can remember. I credit my parents for putting me in various church choirs growing up and encouraging me to join concert band in middle school. Trombone was my first love and is still the instrument I'm probably best at! Matt got his start on drums actually and was introduced to guitar by a friend at around 14. He's been hooked ever since. Maybe we should do a live show with Matt on drums and me on trombone.
You've been releasing 'Snowy Sessions' performances. How did you get the idea for those and what has recording them been like?
We got the idea for the "Snowy Sessions" due to the fact that we've been quarantining in this beautiful little cabin in Lake Tahoe. We felt like we had to take advantage of the scenery here and figured what better way than to incorporate some acoustic guitars. Recording has been relatively smooth aside from a few brushes with early on-set frostbite. It gets COLD up in these mountains - especially since we're from Louisiana. But it's been really nice being able to give our fans consistent content and a new spin on "The Morning After."
You released your album 'The Morning After' last year. Have you been pleased with the response it has gotten? What was it like releasing it during the pandemic?
We've been so pleased with the response! It was greater than we could have ever imagined when we put it out on a whim last year. It kinda snowballed once we put it out thanks to our amazing fans, which led to some playlisting on Spotify, then a manager (shoutout to Tate), then a spot on a TV show on CBS, then some initial label interest of which we've had continuing contact.
It felt risky, at first, releasing it during a pandemic especially since it was right at the beginning of what was going to turn into a year plus of lockdowns, which has been a bummer for touring on this album. However, the upsides have also been noticeable in that people have been stuck at home listening to music, consuming media, etc. Plus, we've found people have been extra supportive through all this since the whole world has had to band together during these tough times.
What's the meaning behind the album title?
We chose "The Morning After" as the title because we feel it encompasses a whole range of emotions. No matter what happens the day before, there's always a morning after whether that morning is happy, sad, regretful, optimistic, etc. To us, the album represented all those emotions and more, so we felt it was a fitting name.
What was the writing and recording process like for the album?
The writing process was a composite of two years' worth of songs. There were close to 50 songs we'd written since the inception of the band, and we narrowed it down to what we felt were the best 11. For me, the writing process was cathartic as those two years were a blend of some of the best times in my life and some of the most tumultuous. Listening back, I can remember how I felt in each scenario.
Recording wise, we went with our favorite guy, Jonathan Dolese of KonKrete Studios in New Orleans. He helped our first studio experience go so smoothly and added so much in terms of production. It almost felt like he was another member of the band with some of the ideas he threw around. His influence is all over the record.
I really like the sequencing of the album and I think it flows really well. How long did you spend on song order? What are your thoughts looking back on it now?
Thank you, that's awesome to hear! The sequence was super important to us - we spent a lot of time going back and forth on the tracklisting for the album. Nowadays, singles are the focus in the industry, but I'm still a sucker for a well-put-together album. It's funny, because after we wrote our song "Five Minute Drive" we said right away that it had to be a closer for an album, so we definitely always had tracklisting in mind.
Looking back, I wouldn't change a thing. The sequence still flows well to me, and represents the story of two people beginning a relationship with uncertainty in "
Bumper Cars
" and works through the progression of conflict in "
Condescending
" until reaching a place of acceptance that things didn't quite work out in "
Five Minute Drive
" but we all carry on.
You have plans to release new music in May. What can you tell us about it? What can fans expect?
We're so pumped for the new release. It'll be a single for a song we wrote a couple months ago. Fans can expect a slight departure from our sound on "The Morning After," but we feel it showcases growth and evolution. I can tell you that the accompanying video we just finished shooting last week for it will drop a week or two after the single in May, and it features blizzards, Berkeley, and beaches - in that order. We're still getting sand out of our hair.
Thanks for taking the time to answer the questions. Do you have anything else that you would like to add?
It was such a pleasure. Thanks for having us and thank you for all you do for supporting artists - it means so much to us all. Final thing I'd like to add is keep an eye out for early May, and please give our socials @sorryghostband a follow! I promise we're occasionally funny.
Follow Sorry Ghost:
Follow Sound In The Signals: