Ashland - Sound In The Signals Interview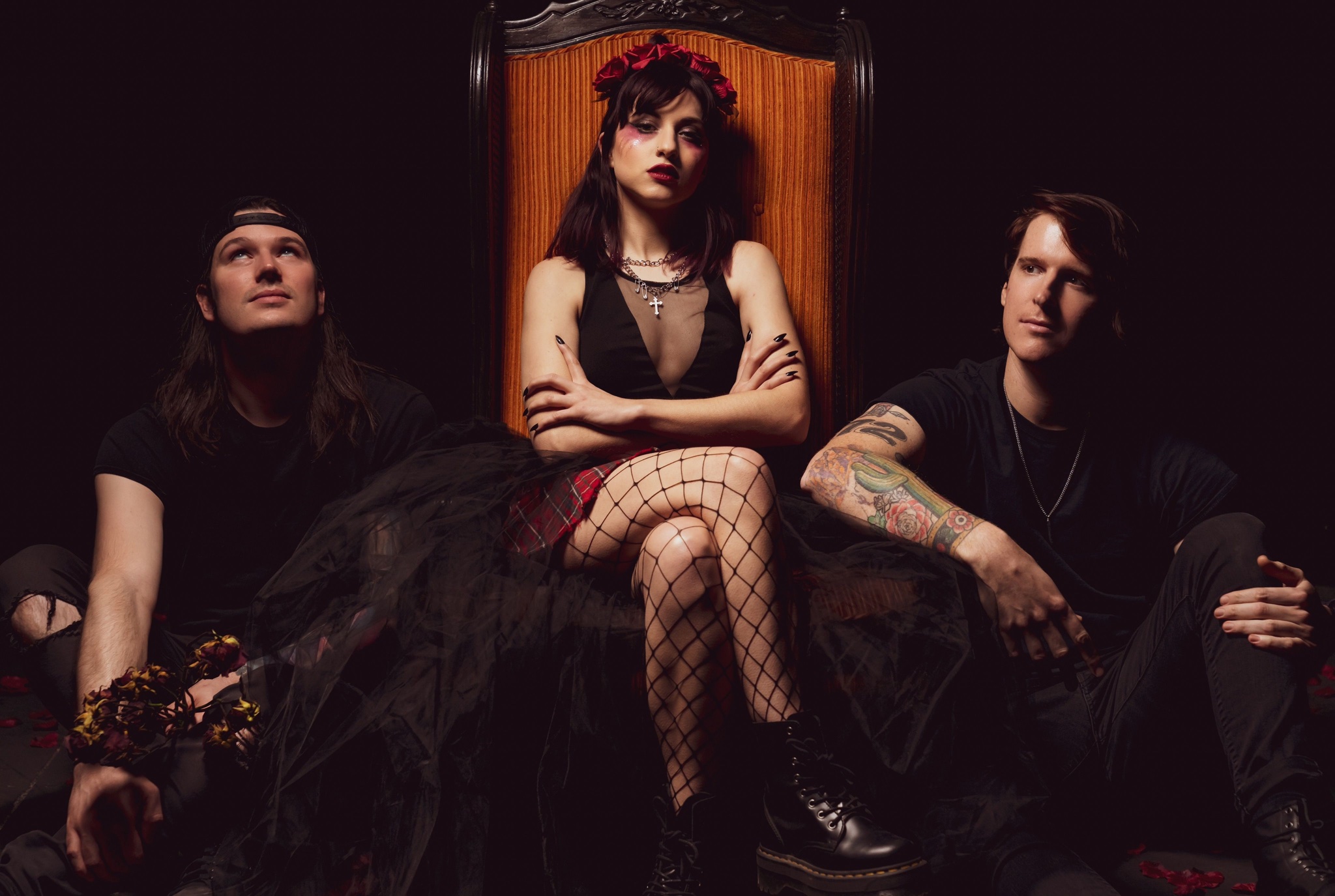 I recently had the opportunity to interview Asia and Aaron of Ashland. We discussed how fans can help them win the opportunity to open for Evanescence's livestream, writing and recording their new EP, how the uncertainty of the times impacted them recording and releasing it, lyrical inspiration, and more. Check it out below.
First, thanks for the interview.
Thank YOU!
You're currently competing to open for the Evanescence livestream. What are your plans for the competition and for the livestream assuming you win?
ASIA: If we win, which we're hoping and wishing and praying we do haha, then we'll be opening for EVANESCENCE(!!!) on May 13th for their livestream concert! The concert is going to be amazing, so make sure you go register for that ASAP!
How can fans support you during the competition?
ASIA: They can go to driventoperformconcert.com now through April 28th to register for the livestream AND vote for us to be the opener!
Your EP came out earlier this month. What was the writing and recording process like for it? How long did you work on it?
AARON: The writing process was a rediscovery of what we loved to do as musicians, and a means of being real and honest with the music we were creating. It took us a year to write, rewrite, and then narrow it down to these three songs - but the end result was basically a "new lease on life" for the band and something we are very proud of. The EP was recorded by Andrew Baylis in Nashville. We had never worked with him before, but he was EXACTLY what we needed to get these songs where we wanted them to be.
Have you been pleased with the response it's gotten from listeners? What was it like recording and releasing the EP during the pandemic?
ASIA: We parted ways with our label just before the pandemic hit and with all that uncertainty at once, we were honestly pretty nervous about releasing new music. At the same time, we were excited to put out music that we truly believed in. While writing the new EP, we just naturally fell back into our original sound, which is a little darker, a little more rock. And getting that energy and passion back has felt INCREDIBLE! We think our listeners are feeling the same way.
I really like "Choose To Live" from the EP. Can you tell me about writing that song specifically? What was the lyrical inspiration?
ASIA: This is really hard for me to talk about but I knew I would need to when I wrote those lyrics. I've struggled with depression and panic attacks for most of my life. I've attempted suicide twice. And put myself in rehab for 7.5 months. Best decision I ever made. I thought when I left rehab, I was ready to take on the world and I'd never have to fight those evil thoughts and feelings ever again. But I was very very wrong haha.
I'm thankful for time and age because as I've gotten older, I've realized that life will always to turn us upside down from time to time. And when it does, we can choose every day to just be prepared. Not sit there and wait for something bad to happen- that's a miserable way to live. But we can give ourselves grace and compassion and the space to accept the hard moments when they come. Mourn them and then let them go. It's the only way. And we do have the ability to do that. Our minds are MUCH MUCH stronger than people believe.
For so long, I let my emotions and feelings tell me how to live. And I think finally, not that long ago, I was like "okay. What do I have to lose by choosing to believe in myself today? By CHOOSING to be positive. By CHOOSING to not focus on the bad things? By CHOOSING to live?" I have everything to gain by doing that. And it's not something you can just do once and be set for life. It is a daily discipline!
Something that has to be practiced every single day. I do think it gets easier the more you do it though. It's just not worth it to live miserably or be lazy with your health. Not a single person, family member, friend came to save me the day I put myself in rehab or the days I nearly took my life. Not all of us have those kinds of heroes in life. I definitely believe God's grace is what gets me through. But also a large part of that was my own choice. I had to be my own advocate. And if I can do it, than ANYBODY IN THE UNIVERSE can! That's what Choose To Live is about. :)
You are also planning to release another music video. What can you tell me about it so far?
AARON: Yes! There's only one song that doesn't have a video currently, so no surprise as to what one we're doing next. At this time the video is scheduled but hasn't been shot, so I can't say much about it. I will tell you we plan on a May release though!
Thanks for taking the time to answer the questions. Do you have anything else that you would like to add?
AARON: Thank you to everyone who has given our new music a chance. If you've somehow read this entire thing without ever hearing us before, go search "Ashland: I" on your favorite streaming service & then watch the accompanying videos on YouTube!
Follow Ashland:
Follow Sound In The Signals: