Stuck Out - Sound In The Signals Interview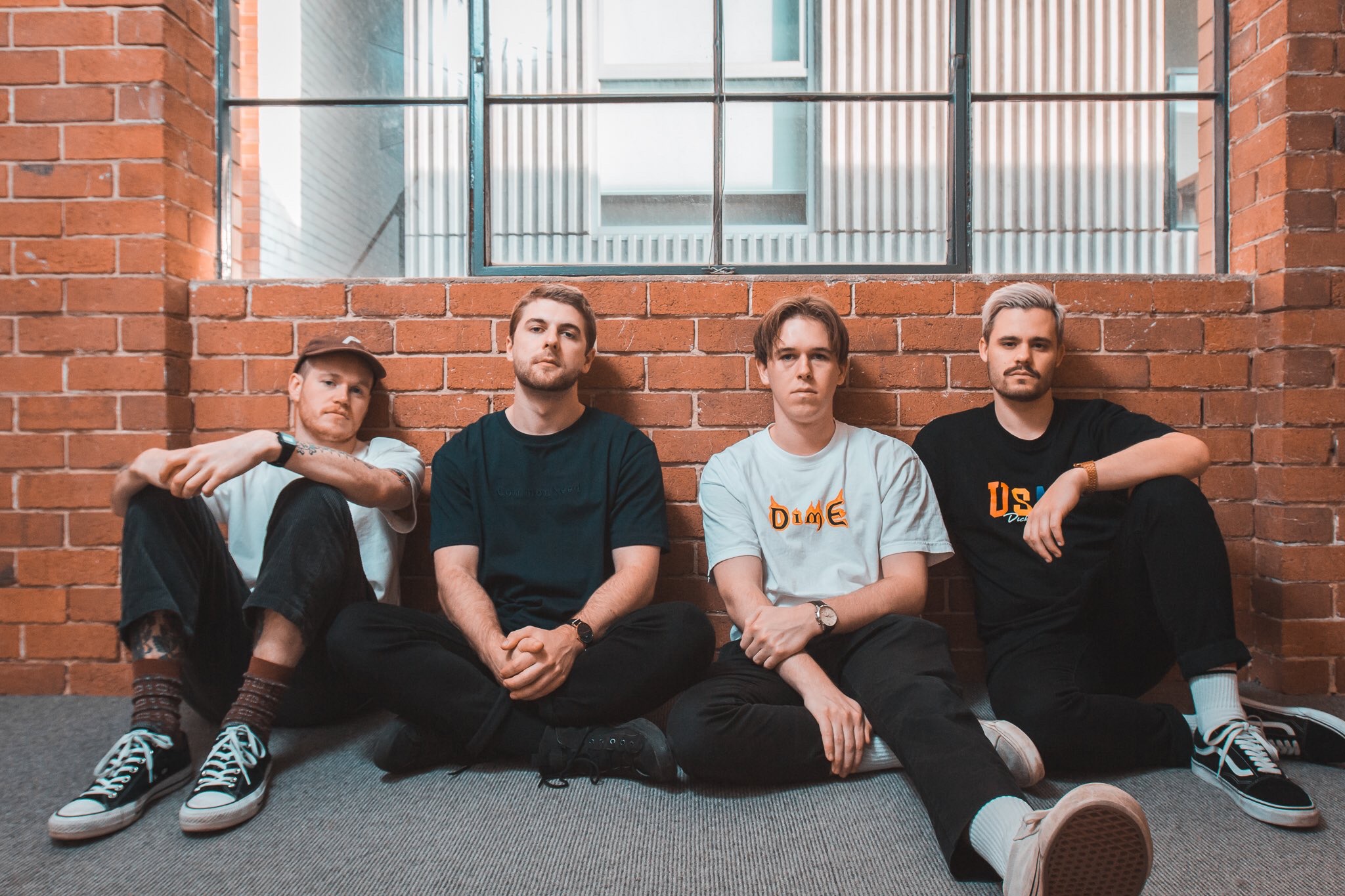 I recently had the opportunity to interview
Stuck Out
. We discussed the band's new EP, 'Lie Through Your Teeth', songwriting, not being able to play live shows during the pandemic, their vinyl variants for the EP, and more. Check it out below.
First, thanks for the interview.
Always a pleasure.
Your EP 'Lie Through Your Teeth' has been out a little over a month. I really like it and I think it shows some really great maturity and progression in your songwriting. Did you change anything up in your writing style from your previous music to these new songs?
We were certainly a lot more collaborative and a lot more picky, but overall I think our songwriting has just matured and improved through practice and finding our sound. We deliberately made an effort to write these songs so they could be played in a live setting to their full potential.
Have you been pleased with the fan reaction to the EP so far?
Definitely! All our OG supporters are continuously behind us and we've picked up a lot of new followers all across the world with this one!
I think "Inverse" is one of the best songs you've ever written. What was the writing process like for that song in particular and what inspired the lyrics?
Inverse was written to be an aggressive, punch-in-the-face kinda song and we really can't wait to play it live. The song's all about vices, and the lies we concoct to convince ourselves we're in control of the situation.
I read due to Covid you had some changes with the EP and the music videos for it. What's been one of the most challenging things to tackle about this EPs rollout during this pandemic?
I think one of the biggest frustrations is that we haven't been able to play the songs live yet. We really can't wait to tour the country with these tracks soon and (eventually) take them overseas for a brand new audience.
You also released "Who You Are" last year. Was that originally intended to be included on the EP?
There was a bit of discussion about including Who You Are on the EP. We'd actually recorded it about 9 months earlier than it was released and by that stage we'd heard it so much we thought it was best to leave it as a stand alone single.
You released a vinyl pressing for the EP and I think the variants work really nicely with the artwork. How much input did the band have on variant choices and packaging? Do you have a favorite variant?
We came up with all those options with the help of our wonderful labels Greyscale and Sharptone Records. We wanted to make sure everything was cohesive, hence the orange and purple vinyls and our artist Albert Anderson helped with all our artwork ideas. I think the clear variant is definitely the coolest.
How important is it to your band to have your music out on vinyl?
It's the big thing at the moment and we want our fans to enjoy music in whatever way they want to consume it. I think it's awesome that bands are releasing cassettes and vinyls now; there's some really cool ideas that bands are coming up with for releases and the creativity is flowing.
You were able to play a release show in December. What was your favorite moment of that show?
Any part where the crowd was singing along louder than we were! It was so nice to be onstage again and to have people singing the lyrics to songs we'd only released the day before was very surreal.
Thanks for taking the time to answer the questions. Do you have anything else that you would like to add?
Go spin Lie Through Your Teeth on repeat and come see us live whenever we make it to your city (it'll be worth it).
Follow Stuck Out:
Follow Sound In The Signals: