Brown Maple - Sound In The Signals Interview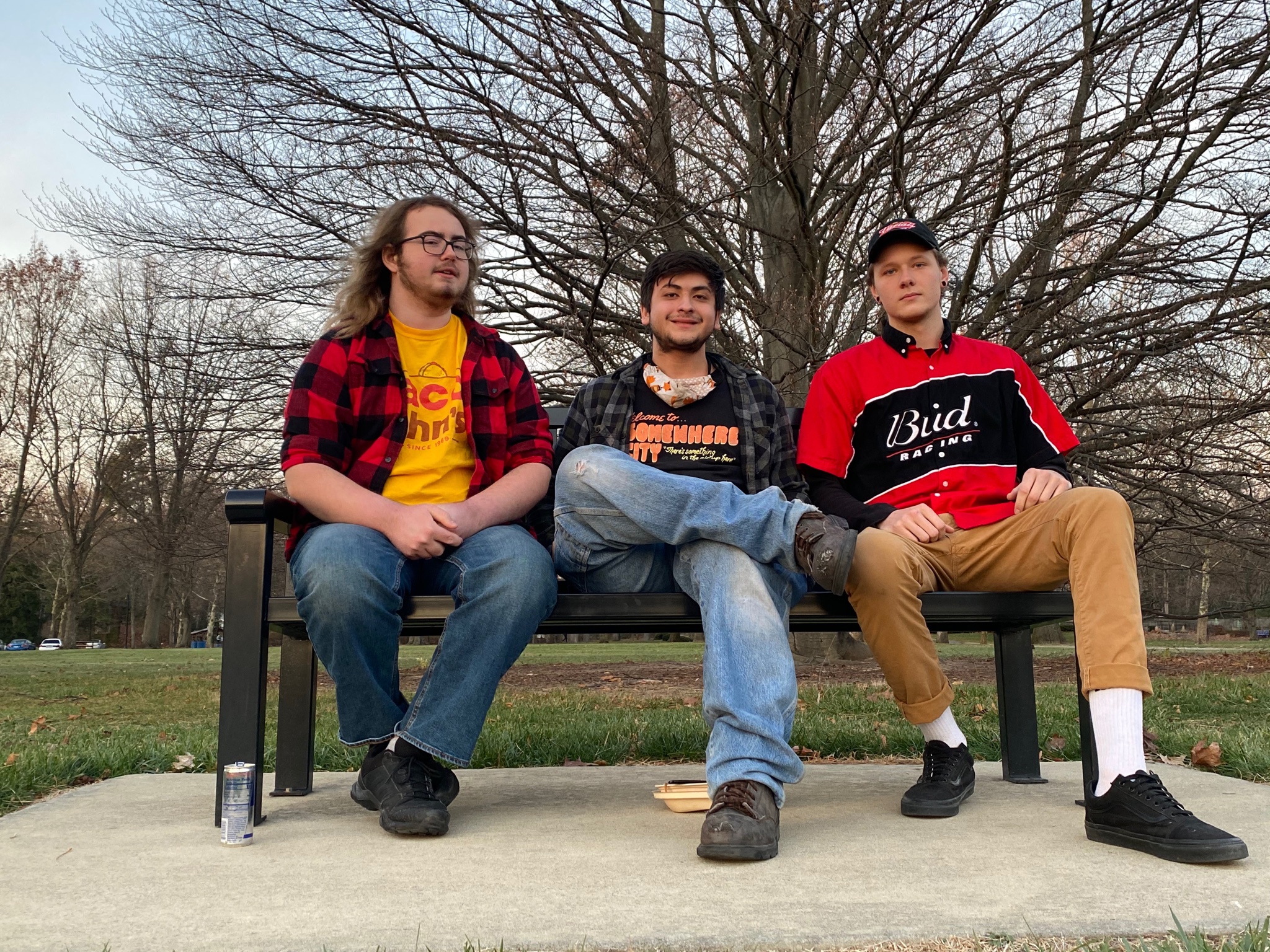 I recently had the opportunity to interview Jeff Burns of Brown Maple. We discussed his early interest in music, how they formed the band, writing and recording their new song, "Merry Go Round", working with Chillwavve Records, what fans can expect on the upcoming EP, and more. Check it out below.
First, thanks for the interview.
Of course, I'm so happy to do it. Interviews don't happen to us that much given that there's this whole pandemic thing.
Can you tell me how you got together and formed the band for those who may be unfamiliar? How did you initially become interested in music?
Oh Lordy, how we came together is basically a 9 novel story with 3 spin off series so I'll give you the little kids comic book version. Our current line up would be me, Jeff (guitar,vox), Julian (guitar) and Max (drums). No I didn't forget anything, we don't have a bassist. We have Avery who is our "permanent temp" bassist as we all (including Avery) like to refer to him.
Basically Julian and I used to be in a heavy rock band before I graduated. We had both gotten into the whole "emo" scene and a lot of the bands involved in that and decided we wanted to try that out. For a while there our lineup was constantly changing, including our buddy Ian, a different Max, Avery was in and out a few times and some other lineup complications later we landed on what we have now. To be honest I feel like this one will stick with us for a while since everyone seems really committed to the music.
I initially became interested in performing music so I could impress girls. I wasn't good at it at first in the slightest. I started getting interested performing music when I wanted to impress this girl named McKenna I had taken under my wing when she started in high school. She got me into playing the ukulele after 5 years of not playing it. I was in band in high school so that sort of kept me involved with music in the meantime playing the drums. I'm not sure if it impressed her or not but it sort of sparked something in me that I loved doing and it was playing music for other people. From there out I was doing music for me and now about how ever long later, here we are.
You just released your new song "Merry Go Round". Can you tell me about the writing and recording process for the song?
Of course, honestly one of my favorite songs I've written. The process involved falling in and out of love with my partner at the time of writing it and developing feelings for a girl I had met at a show, hence the first line "the night I saw you I was standing there hearing sounds of the merry go round." A lot of people think it happened at a fair or carnival but the band on stage was playing what sounded to me like circus music.
As I started to like this new girl I started to notice more and more of things I didn't like about my partner that I would almost say I started to resent about her and I wasn't comfortable with that and wanted to get it out of my system so I wrote it out in a angst filled emo pop song that I wanted to sound like marietta. Recording the song/EP had some complications if we're being honest. We had finished recording it and had to delete all the drums and have our buddy Jake (drummer from equipment) track it all out for us. Honestly he did such a good job and I almost consider it a blessing we had to redo them.
With the release of the song you also announced that you've signed with 'Chillwavve Records'. What made you want to sign with them and what has the experience been like so far?
We wanted to sign to chillwavve for multiple reasons. We thought signing to a label would help us reach a wider audience which let me say ABSOLUTELY HAS, I can't be more grateful for what we've got going for us in 1 week of release. We also wanted to sign to Chillwavve because our buddy Nick (also from equipment) recommended them to us as a good label to work with. The final reason was because one of my high school friends Jacob, who honestly was one of the biggest inspirations for me to start performing, had signed their band (waving) to chillwavve long before us. I really thought it would be cool that the two of us would be in the same label and it would sort of feel like a sense of family, and honestly that's what chillwavve feels like to me. My experience with the guys has been nothing short of fantastic, what I can really say is, if they're taking care of you, they'll take care of more than just your music.
Chillwavve has so many great artists they've worked with. The recent Snacking EP is fantastic. Who are some of your favorite artists, past or present, who have worked with the label?
Earlier I mentioned waving and let me say that their EP "binary masquerade" blew me away. I start my day with it at least once a week and it has been the soundtrack to my alter ego. It's so catchy and more infectious than I could believe. Another favorite of mine is Cliffdiver everything about them impresses me and I would love to work with them in the future.
Your new EP 'I Never Really Learned How To Say Goodbye' will be released in March. What can fans expect from the EP? Did you try anything new on the EP, what are some of the lyrical concepts, etc...?
Oh man, I'm excited to release this ep and show everyone what we had written. In terms of what people can expect and what did we try that's new. I wrote music for about half of an orchestra. That may be stretching it a bit but man did it take some work. I was really concerned people would be falling short of expectations but let me just say thank you to Jay, Quinn, Jessica and "ainrty" as the alias they would like us to refer to them as. Honestly, they really helped me put together one of my dream songs and I couldn't be more grateful for the hard work they put into it. Yeah, I wrote the song and their parts, but I can't play the trumpet or oboe. With this EP I really wanted to convey a story of coming to terms with saying goodbye and different situations that you have to say goodbye.
Can we expect to see more of your music on vinyl and/or cassette in the future?
Oh my GOD do I hope I can get my music on vinyl someday that would honestly be a dream come true. If I could hold a disc that is my music in it of itself instead of a bunch of 1's and 0's I would maybe cry. We will be doing tapes for this release though and it's the first time my music will be on a physical format other than CD which is honestly so cool to me and I couldn't be more excited so make sure anyone reading this checks it out on chillwavve records to get your copy when that comes out!
What's coming up for you in 2021?
Who's to say? We HOPE to go on tour and get the chance to mismanage our money, lose the keys to cars, sleep in shitty hotels, not eat for 2 days because of mismanaging our money, but we wouldn't even consider that at a time like this. We're kinda just gonna go where the wind takes us. We finished recording EP2 this past week and haven't even released EP1 yet so Julian and I looked at eachother like "....so uh... what now?" It's really funny though since we're just sitting on tons of plans and motivation that just can't be used right now. So honestly 2021 might be our year of email interviews such as this one!
Thanks for taking the time to answer the questions. Do you have anything else that you would like to add?
Of course, thanks for giving us a chance to connect with our canvass and our to be fans, hehe. I'd really like to thank everyone I've named in this interview. I'd also like to thank my best friend Matthew. Often when I'm writing lyrics or recording a part I think to myself "would Matthew make fun of me for what I just said" and if the answer is yes, I always change it to something better. To be honest, I'm kinda afraid he's gonna make fun of me for what I'm saying now but you can't win 'em all. Other than that, thank you for taking the time to read this!
Follow Brown Maple:
Follow Sound In The Signals: