Four Stars - Sound In The Signals Interview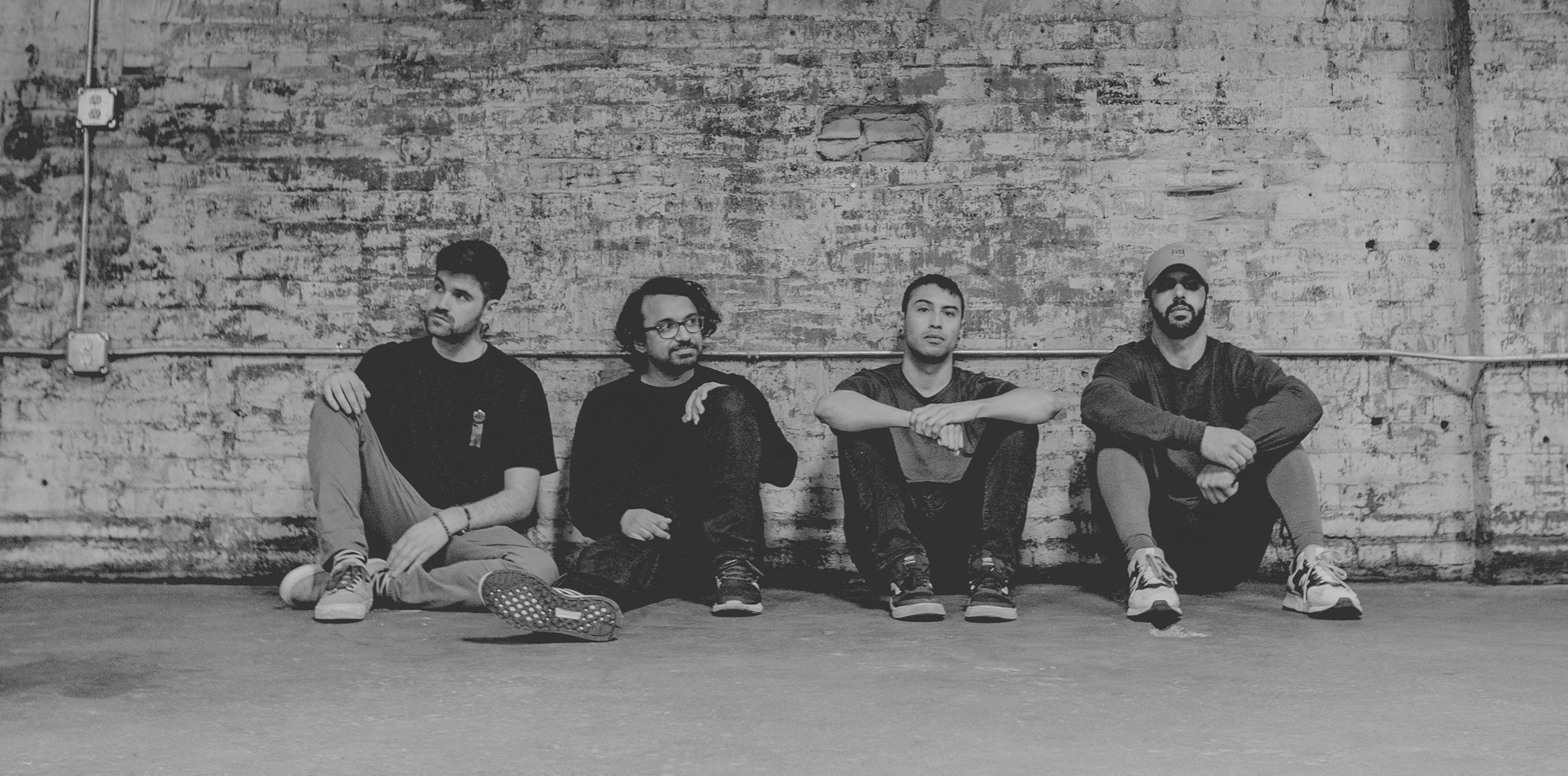 I recently had the opportunity to interview Aida Ahmed of
Four Stars
. We discussed the band's introduction to music and origins, writing, recording and filming a video for their new song, "Fool's Gold", their choice to donate the profits to Build Chicago, working with Seth Henderson, why it's important to stand up to oppression, and more. Check it out below.
First, thanks for the interview.
Thank you for having us, it's truly a pleasure to be able to get to chat with Sound In The Signals.
Can you tell me how you got together and formed the band for those who may be unfamiliar? How did you initially become interested in music?
Four Stars rose from the ashes of a band named Tougher Than You Thought (TTYT). TTYT was formed to enter a battle of the bands and placed 4th out of 45 other bands in the competition.
Despite it being forbidden for me by my family growing up, I've always had an affinity for music. It always felt so wrong, but so right. I eventually took the leap and taught myself guitar after secretly watching thousands of videos of Yellowcard performing.
Your new song "Fool's Gold" came out in January. You've talked about it being based on a sensitive topic. What made you want to tackle the subject matter?
I was born in Kenya, so I consider myself African-American. This subject matter feels personal to me because as an artist of color, I feel it's my obligation to use my platform to raise awareness about the injustices against Black Americans and people of color all around the nation.
What was the writing process like for this song? Did you start with the lyrics or music?
As a writer, I typically tend to write lyrics and vocal melodies at the same time. As such, I started working on the lyrics for this song a couple of years ago and only within the last year or so introduced it to the band. After reworking the song with the band a couple of times, we took it to Seth Henderson and Dave Knox to help us put the final touches on the music.
The lyrics to this song are heavily influenced by dystopian movies such as The Hunger Games, The Network, and The Matrix. The opening line "Blood stained suits…" came after watching Mockingjay and seeing President Snow in his all red suit. These movies reminded me so much of the current disheveled society that we live in.
You're donating profits of the song to Build Chicago. What made you decide to do that and how important was it for you to donate the profits?
We felt that this was going to be one of our most impactful songs so we wanted to create as much positive change as we could along with raising awareness. We wanted to contribute more than just awareness and exposure in hopes of making a difference somewhere, as small or big as it may be.
BUILD, Inc is a local non-profit dedicated to enriching the lives of inner city youth and at-risk teens through after school programs and community fundraisers. Learn more at:
The video for the song is really interesting. Can you tell me who came up with the concept? What was the video shoot like?
The band came up with the video concept after working closely with our director Alex Zarek. The video shoot was definitely the most difficult thing we have ever done as a band. We wore white-out contact lenses for over eight hours that kept us blind throughout the majority of the shoot. We used a smoke machine, projectors, and various light sources to help capture the atmosphere for the video. We truly could not have accomplished this without Alex and Rick Adams, the star of the video.
"Fool's Gold" shows your band trying some new things sonically and lyrically. Tell us about your production. Can we expect more of that on future music?
For this production we wanted to go all out (so to speak.) It's always been a dream of ours to work with Producer Seth Henderson (Real Friends, Knuckle Puck, State Champs) and he delivered beyond our expectations. We were more enthused to enlist the help of Real Friends guitarist Dave Knox to co-produce the song as well. Seth and Dave's expertise made all the difference in taking our sound to the next level. After Seth mixed the song, we had it sent to 8-time Grammy Award winning mastering engineer Ted Jensen. We hope to establish this as our production standard from here on.
What's coming up for the band in 2021?
We have a few more songs recorded that we're planning to release throughout 2021 and hope to be able to continue to use our platform to speak about the things we care about.
Thanks for taking the time to answer the questions. Do you have anything else that you would like to add?
We would be nowhere without the support of our fans and also our amazing team. We have nothing but love for Alex Zarek, Jesea Lee, Seth Henderson, Dave Knox, Modest Merch, BUILD, Inc. and Rick Adams.
"Fool's Gold" is a reminder that the current state of affairs is nothing to be neutral about. When we see injustice, we need to speak up and take whatever actions are necessary to stand against oppression.
Follow Four Stars:
Follow Sound In The Signals: