Eternal Boy - Sound In The Signals Interview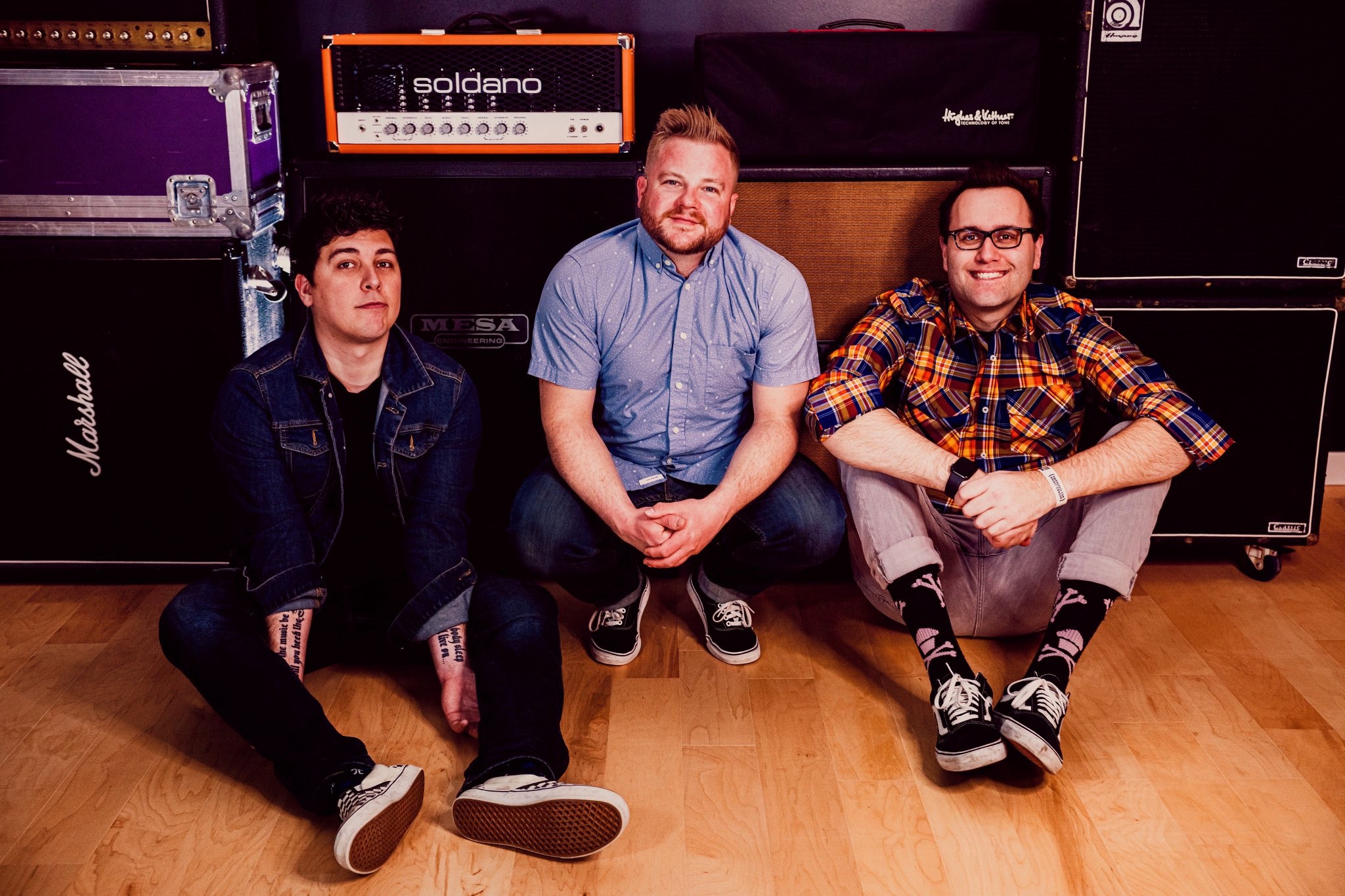 I recently had the opportunity to interview
Eternal Boy
. We discussed the band's upcoming album, new single, hopefully returning to live shows next year, and more. Check it out below.
First, thanks for the interview.
Thank you, we appreciate it!
You just announced your new album 'Bad Days Are Over'. Can you tell me about the writing and recording process for the album? How long did you work on it?
This was a pretty natural writing process. I feel we often rush things when we force ourselves to, but this just happened as it should. Working with Chris Badami is always amazing. He produced some of our favorite bands of all time, and to have Ted Jensen master it was a dream come true. It took longer to get done than we wanted (recording took about 4 months) but then the pandemic hit so we sat on it hoping things would blow over, which they clearly did not.
What can fans expect from the album? Did you try anything new with your songwriting or recording on the album?
So you can expect everything you know and love from us, but we do think there are different elements here: we have our heaviest song, our softest song, our poppiest song all on this album. So a little something for everyone who loves punk rock.
I really like the artwork. It reminds me a little of New Found Glory's 'Self-Titled' album. Who came up with the concept and designed it?
Definitely. NFG self titled is one of my favorite albums, but it kind of turned into that without us knowing it. Every photo on the album art represents a song on the album. We had this awesome graphic designer and photographer in LA put our idea into motion.
How did you decide what images you would use in the squares? Do they have any personal significance to you?
They all do, and they all represent a song on the album. If you have ever seen the show Ozark, it is similar to that: at the beginning of each episode, they have a 2x2 picture of items that will appear in that episode. This is the same except with each song.
You released the first single from the album "A Long Year". What was the writing process like for that song specifically? Why did you pick it as the first single?
We are actually releasing every song on the album as a single to elongate the release cycle. Without the ability to tour, we needed a way to make the release worth the consumers while, so we decided to make every song a project/single. "A Long Year" is a good example of how we progressed a bit musically, but we did not abandon the elements of what make us who we are. We are a throwback pop punk band. There is no hiding it and we wear it as a badge of pride.
You're set to perform at Four Chord Music Fest next year. What are your thoughts on that and on hopefully being able to return to regular touring and/or performances once the pandemic is over?
Actually, four chord music fest is my (Rishi) baby. I started it 6 years ago. It has grown so much, I can't even believe it. Of course, there are challenges still given the pandemic, so let's hope it all goes down, but Blink-182 are my idols. When I started the festival, I said, "the goal is for one day to have Blink headline." And course, during a worldwide pandemic, here we are. We are all just so frustrated with not being able to play shows, but we understand that this is bigger than us right now. We look forward to the moment we share the stage with our friends again.
Thanks for taking the time to answer the questions. Do you have anything else that you would like to add?
Thanks so much for this! Please give our new track and new album a listen. We promise you will give it at least a B - .
Follow Eternal Boy:
Follow Sound In The Signals: