Pep Squad - Sound In The Signals Interview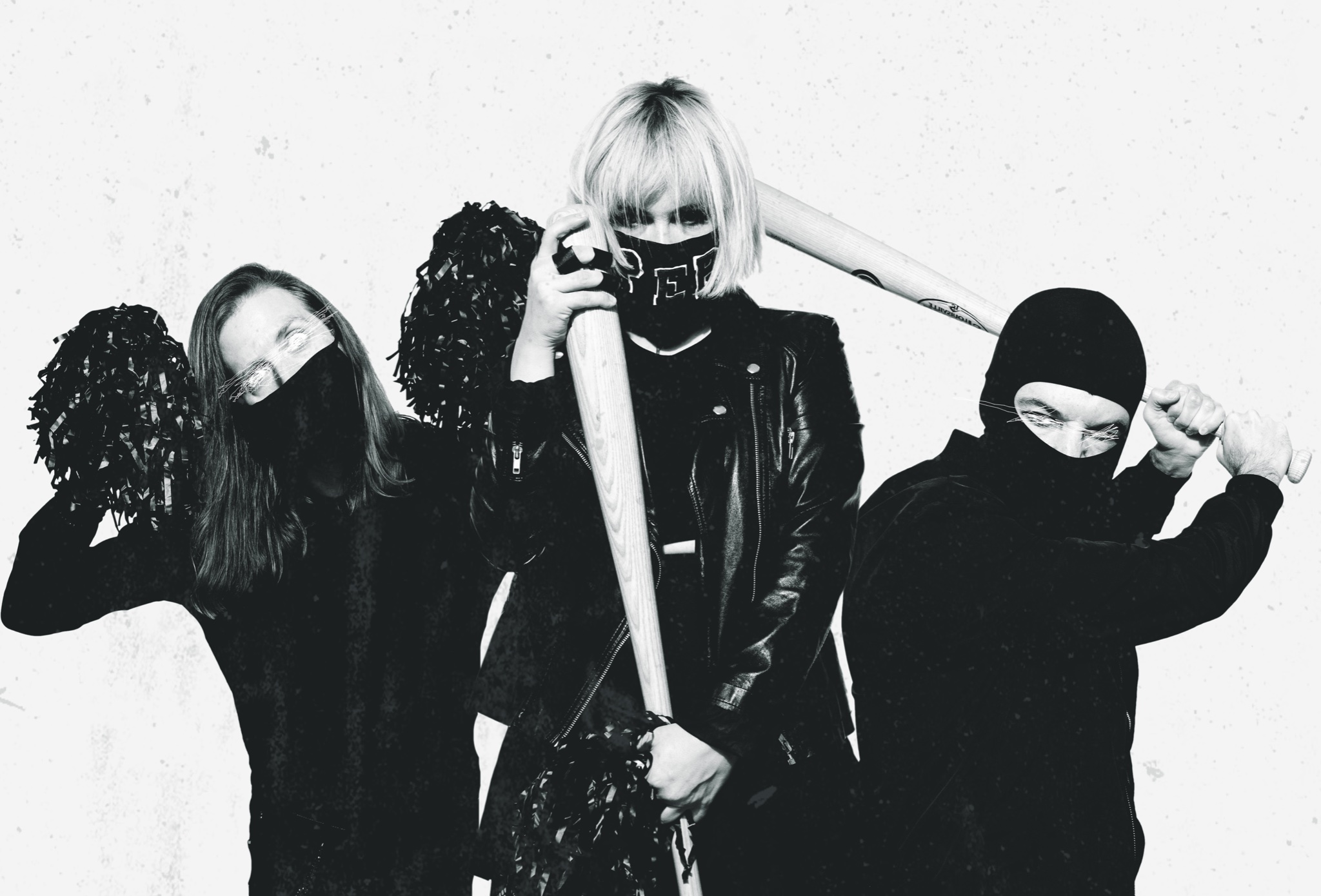 I recently had the opportunity to interview Pep Squad. We discussed the band's origins, how quarantine has impacted the band, new songs, and more. Check it out below.
Can you tell me how you got together and formed Pep Squad for anyone not familiar with your band?
Pep Squad began as a bit of an accident. We were all friends and we discussed writing some heavier songs to blow off steam and just create. The first session brought the song "Trouble" (our 2nd single) and we knew right away we had something cool and exciting. So we just kept writing and the name, imagery, and everything just kind of poured out of us. When you get to work with your friends and make bad ass music, that's a good thing.
You just released your cover of "It's My Party". It's a unique re-working of the original. Can you tell me about what you wanted to bring to the song and about recording it?
When quarantine happened we were trying to get back in a flow with getting used to writing together over zoom sessions which was definitely challenging at first. Previously, writing for Pep Squad had always been an in the room / all 3 of us vibe it out sort of thing...so we decided to create something just to get back in a flow.
Our team suggested doing a cover of "It's My Party" by Lesley Gore and and our singer (Kat) really personally connected to the song, it was a favorite of hers as a kid.
The nostalgia feeling was real, so we thought it was a perfect pairing and ran it through the Pep Squad buzz saw and there it was! The recording helped us get back in a groove and we've been writing constantly since.
You've wrote about how quarantine is impacting your writing. How has it impacted your writing, recording, and performing? How has your band adapted to everything?
Previously before quarantine, it was always the 3 of us in a room writing and creating. So at first, the sessions over zoom, working remotely, were tricky to get going, but the "It's My Party" session proved to us we could collaborate that way and still rock as always, and that gave us the confidence that we could go back to business as usual, even during the times of unusual. We've been writing remote together ever since and really found our groove for it.
You've released a few singles this year and I've read you have a new album coming out next year called "Mouthful Of Diamonds". What can you tell me about the album?
We do! "Mouthful of Diamonds" comes out early 2021. Every time we think we have the album done and completed, we seem to write a few more songs we love. So we might have to have a "Mouthful of MORE Diamonds" album by fall 2021 at this point. :)
"Rebel" is a song that sticks out to me when I listen through the songs you've released. Can you tell me about writing that song? What were some of the lyrical inspirations?
We all love that song, we knew it had to be the first single. It started out with that quiet, creepy acoustic guitar part and that descriptively sweet yet sinister verse melody. We're Pep Squad though, so we knew when it got to the chorus it had to slam and take off. We wanted a very sing along chorus for this one, so we added the very Nightmare Before Christmas "La la la" hook. It was so fun to put together that track.
Thanks for taking the time to answer the questions. Do you have anything else that you would like to add?
Being a new band, we're so excited people are starting to discover us. All we'd say is, "Stay with us, it's about to get real fun and HEAVY AS HELL".
Follow Pep Squad:
Follow Sound In The Signals: