A Swift Farewell - Sound In The Signals Interview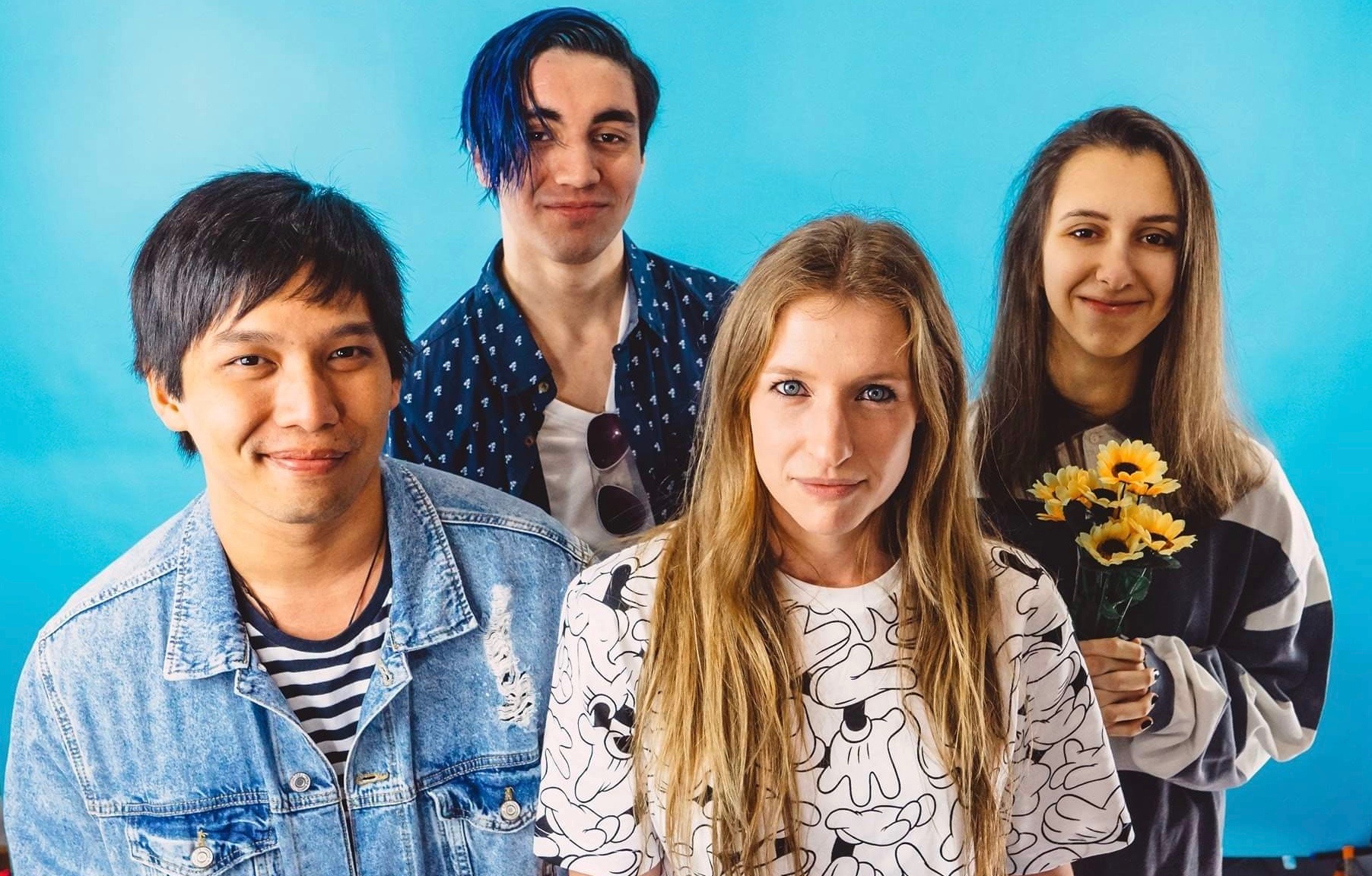 I recently had the opportunity to interview A Swift Farewell. We discussed the band's new single "The Fire", filming the music video, recording music in the pandemic, and more. Check it out below.
First, thanks for the interview.
Thank you for interviewing us!
Your new single "The Fire" came out recently. Can you tell me about the writing and recording process for the song?
Sarah (Bass), wrote the first demo prior to joining the band. We played it a few times at practice and we all added some ideas, changed a few parts. As a band, we all like to have our say when writing music, and we wanted to make sure that we were trying every idea before settling on something. We are really happy with the final version.
Once we finalised the writing of The Fire we headed to the studio and recorded the song with Mark Williamson (Keywork Audio). He had some amazing ideas and helped us get the best out of the track (we also love his cats haha).
You described how the title of the song is a bit of a metaphor and also a little about the meaning behind the lyrics. Can you tell me more about what the song is about and what you hope fans can get from it?
The song is about dealing with destructive habits or addictions. It is about letting yourself down because you know you have to change but you are too scared to try and/or it seems too hard. So you're left wondering how it's going to end; are you finally going to change or are you going to let your addictions to consume you like fire consumes a candle?
We just hope this song will help people see that if they are dealing with destructive habits or addictions, they are not alone.
I like the video. It turned out cool. You worked with Amy McIntosh on the video. What was it like working with her and how long did it take to shoot the video?
Thank you, we're glad you like it! Working with Amy McIntosh was so much fun. We have worked with her in the past and seen her at various shows (back when they existed!) so it was great to work with her on a bigger project. She is so helpful as a director; planning different shots, showing us how to act and move. After we left, she spent hours filming the burning candles you see in the video.
It actually took one and a half days to film. We drove up to Newcastle in the morning and as soon as we arrived we started the photo shoot, then worked on the music video until the next afternoon (we slept in between of course haha).
Do you have any interesting stories from the video shoot?
There is a deleted scene in which our guitarist, Ryo had to take a shower with his clothes on and then go outside to a park, in the middle of the night. We didn't use it because it looks like he was wetting himself. It was freezing that night so.. sorry Ryo! (we may release the deleted scenes for fun someday).
We're living in an interesting and challenging time. How has the pandemic impacted the band recording songs, filming videos, and promoting and releasing new music?
We had a couple of shows lined up, but they got cancelled. For a while, we couldn't meet up for practice, so we had 'Zoom calls' to discuss music and video ideas and to catch up. In these Zoom calls we managed to get everything planned for 'The Fire'. As soon as some of the relevant restrictions were lifted, we booked the studio session and the video shoot. We are a bit sad that we can't play shows to promote the song but instead we'll just focus on the next releases now so that when shows are a reality again, we have a lot of cool songs to play.
Thanks for taking the time to answer the questions. Do you have anything else that you would like to add?
Thank you for having us! If you haven't already make sure to follow 'Sound In The Signals' on their socials and follow us on our socials to keep up to date with us. We will be releasing new music shortly, but can't say much more just as of yet. But we are super excited to show everyone!
Thank you again for interviewing us, have a great day!
Follow A Swift Farewell:
Instagram
Twitter
Facebook
Follow Sound In The Signals:
Instagram
Twitter