idle threat - Sound In The Signals Interview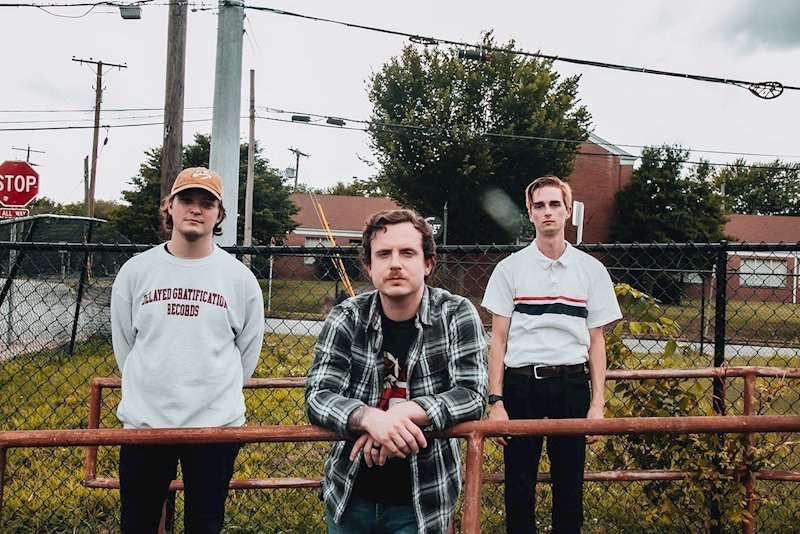 We recently had the opportunity to interview Zeke McKinney of idle threat. We discussed the band's new EP, recreating the 'King of the Hill' intro, and more. Check it out below.
First, thanks for the interview.
Of course!
Your new EP 'Nothing Is Broken For Good' comes out this week. What was the writing and recording process like for the EP?
It was honestly pretty hard. Ultimately, I think it was rewarding in the end and we definitely learned a lot. But it was nonetheless difficult.
What's one of your favorite stories or experiences you had while recording the EP?
I mean honestly I would say one of my favorite experiences was just seeing the songs come together and take on new life as we put them together in the studio. And along those lines, getting to throw around ideas and try some new things was really fun too. Of course, there were funny things and stories that happened too, but those are unfortunately slipping my mind at the moment.
You guys are one of my favorites in the "new era" Tooth And Nail lineup. What's it like being on the label and what made you want to sign with them?
It definitely was an awesome thing for all of us. We all grew up listening to Tooth & Nail bands and a lot of those bands on their roster hugely influenced us collectively and individually. So, to now be a part of the label housed so many of the bands that had already played such a big role in our lives is truly awesome. And I think that also explains what made us want to sign with them.
What are your some of your favorite Tooth And Nail/Solid State artists and albums?
This is super hard to answer. But I think for now I'll say Underoath, The Devil Wears Prada, mewithoutYou, or The O.C. Supertones (sentimentally for me personally).
And dang, as far as records go I'm not sure. But one of my favorites is definitely
They're
Only
Chasing
Safety
. I have also loved a lot of the Mars Hill bands' records that they released.
I really like how you guys balance the melodic and heavy elements of your music. How did you find your sound and what's your overall songwriting process like?
So, I guess we found our sound just by all of our different tastes and preferences clashing together. This is kind of what naturally comes out. However, we'll never stop finding our sound as long as we are a band. We always want to push ourselves to be better musicians and better songwriters.
As far as our songwriting process goes, it usually starts with Ernie and I working out riffs, chords, lyrics, and melodies between the two of us. Then we will take what we think are the best ideas to JJ and we will try to work on a full arrangement. But honestly, there's no formula for us. Most of the time it works like that, but sometimes we'll come up with a noteworthy idea when we're all together.
I just saw a clip on Instagram where you recreated the 'King Of The Hill' introduction. Who came up with the idea to do that and how long did it take to film and put together?
Ernie is the one who had the idea to do a video like that and we were all definitely for that suggestion. Especially, whenever the idea to do
King of the Hill
was thrown out there, we all knew that that was the one. It honestly didn't take that long to shoot. We did it in like an hour or so. We all met at JJ's house already in "costume" and did every shot in one take. Then over the next few days Ernie edited the clips together, sped up the footage for the time-lapse feel, and had our friend Keith Patterson help us with the logo at the end. And then it was dang ol' done.
Thanks for taking the time to answer the questions. Do you have anything else that you would like to add?
Yeah! Our new EP "Nothing Is Broken For Good" comes out 8/21 via Tooth & Nail Records!
Go give it a listen and let us know what you think!
Follow idle threat
:
Instagram
Twitter
Facebook
Follow Sound In The Signals:
Instagram
Twitter