Half Past Two - Sound In The Signals Interview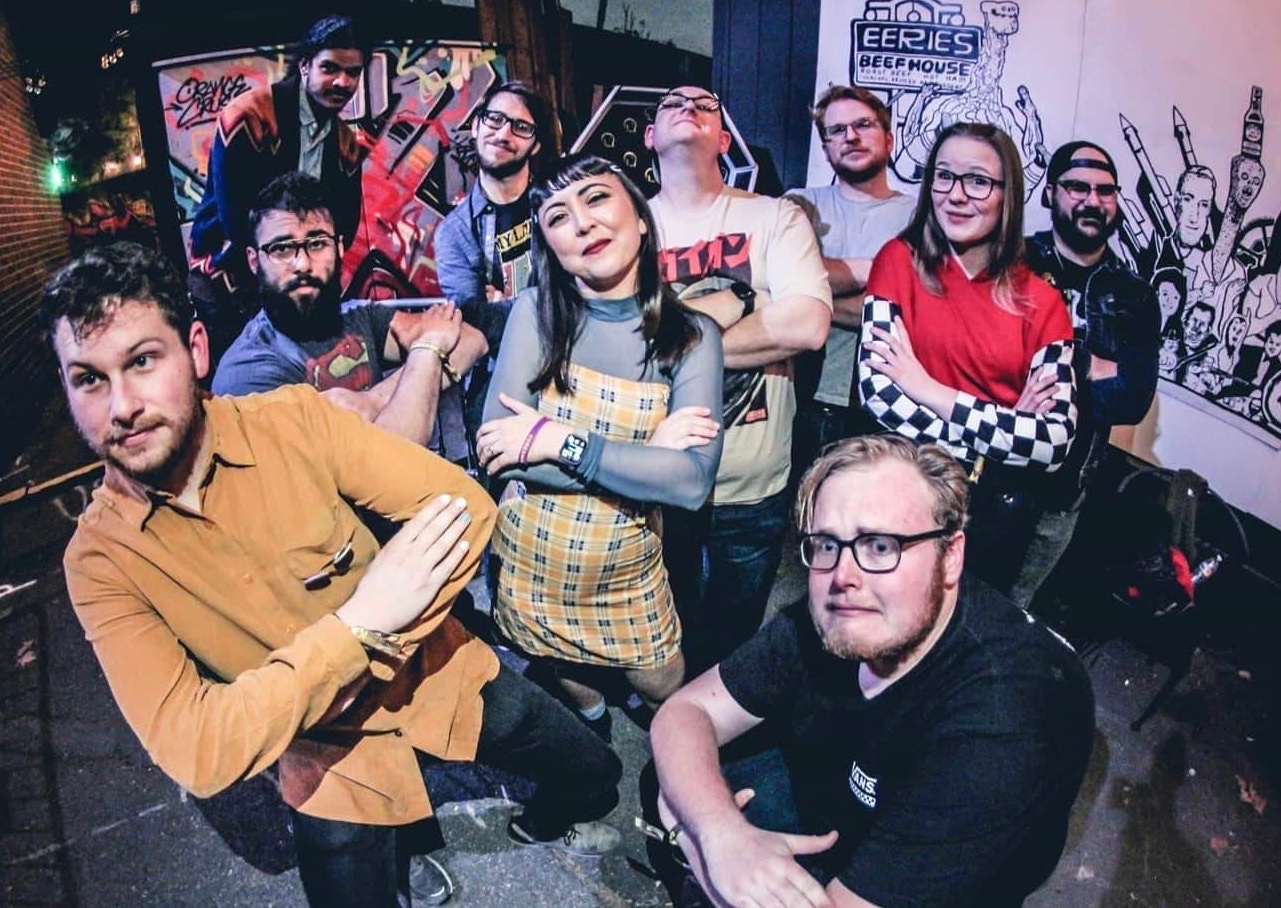 We recently had the opportunity to interview Tara and Max of Half Past Two, a ska, rock, reggae, and pop punk band from Orange County, California. We discussed the ska revival, their cover of The Beatles, their new EP, Something Blue and more. Read it below.
First, thanks for the interview.
Tara: Thank you for the interview! So cool.
Can you tell me about how you formed the band for those who may not be familiar yet? How did you get interested in music?
Tara: The band has been around since a few of us were in high school together; there is a lot of history, and there have been so many amazing members that have come and gone. But the most recent iteration has been together for over a year, and I'm really thankful for the closeness of this group.
Your new EP 'Something Blue' just came out. Can you tell us about the writing and recording process for the EP?
Max: Working on this EP was an interesting process in that it kind of just came together without a lot of planning. We had wanted to record a new version of 'Lyin' Eyes' for a long time and it really fit well tonally with our new song 'See You Again' that our lead guitar Cameron had written. From there we hatched the idea to go in and record a more live-sounding EP and shoot videos for all of the songs in the same day. It was a long, tiring day but we got it all done!
You recorded a cover of The Beatles "I Will" for the EP. I think it's fantastic. What made you decide to pick that song and how long did you work on adapting the song for your sound?
Tara: A while back, Max and I were posting acoustic ska covers to the Half Past Two YouTube channel, and he brought up the Beatles. I thought of 'I Will' first because I knew it really well. When we were thinking of a cover for this EP and the sound we were going for, we remembered 'I Will' with our spin and started working on it with the whole band. I like that our covers always sound different from the originals AND good, haha. It was the perfect song for what we were going for with Something Blue.
I really like the way the drums sound on the EP. To me, they have a natural sound and in a way they have a vintage era sound. How did you record the drums?
Max: We love recording with David Irish at Pot of Gold Recording, we've been working with him so long through so many projects and he knows what will sound the best for whatever project we're working on. He and our drummer Dan always have a good time discussing which drums to use for different songs or even different sections of songs.
I interviewed Bite Me Bambi not long ago and I asked them about the ska revival that seems to be happening and how they feel about it. How do you see it and/or feel about it? If so, what do you think is causing it?
Tara: Ska is not popular, but I see a lot of younger fans; that's cool! And that is what the revival is about, it's younger people getting into ska music. They actually care about us smaller bands, while most older ska fans stick to who they know and those people are missing out on a lot of quality ska and ska punk.
Thanks for taking the time to answer the questions. Do you have anything else that you would like to add?
Max: We just want to thank everyone that has supported us during this insane 2020. We've been working hard to stay active and put out content through the pandemic and we're thrilled that so many people are enjoying it. We're currently hard at work on a full-length album so there's more to come!
Follow Half Past Two: