Gold Steps - Sound In The Signals Interview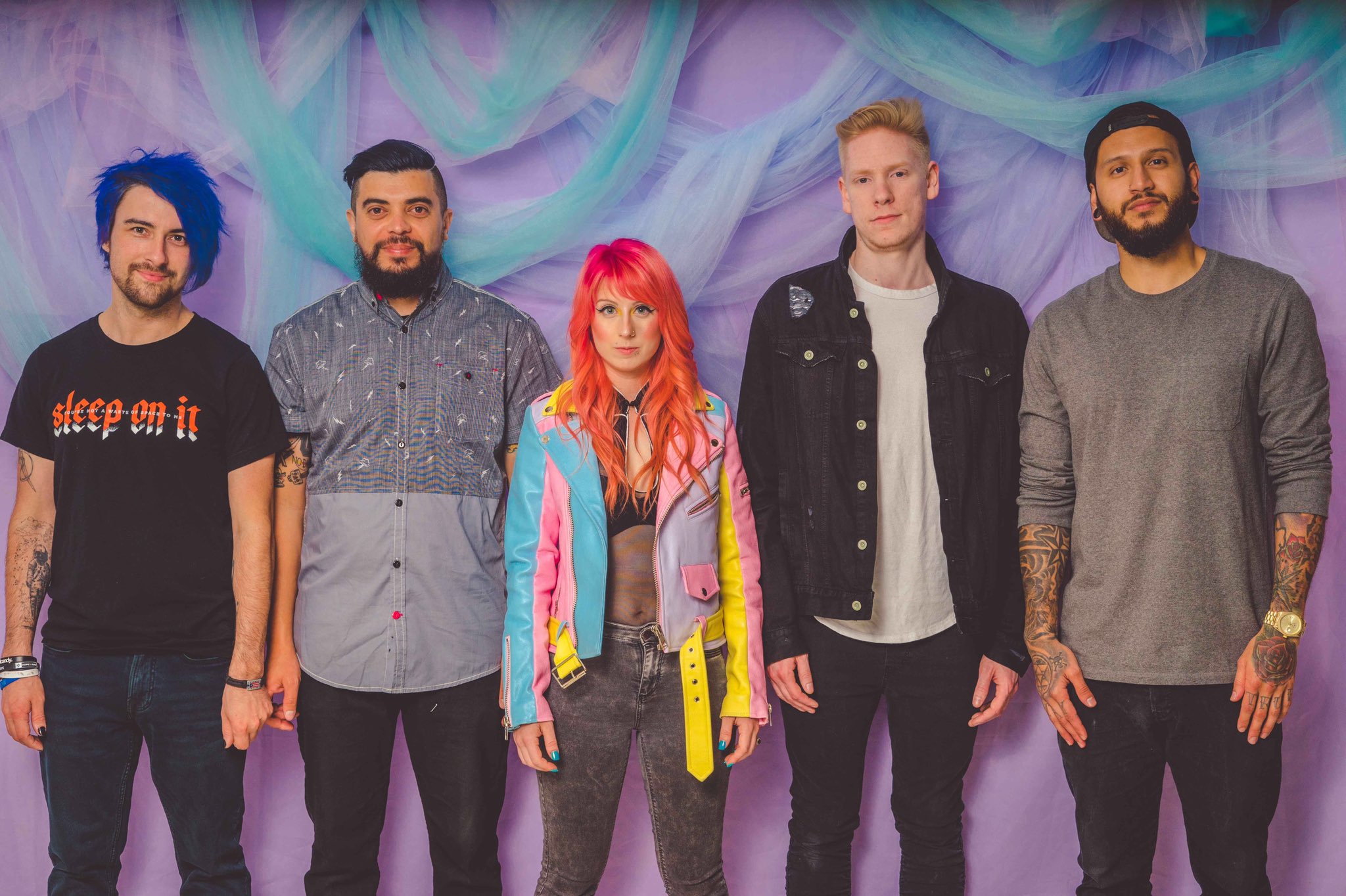 I recently had the chance to interview Gold Steps. Check out the full interview below.
First, thanks for the interview.
Liz Mauritz:
Our pleasure! We're happy people are responding positively to our music.
You just released the video for "Empty Space." Do you have any fun stories from the shoot? Did things go as expected?
This shoot was very different from our other videos. The rest of the band left after shooting the performance shots, and Zach and I stayed to do the narrative shots. It was really quiet, and allowed for more intimacy and vulnerability, which I think comes across in the video.
We did have a lot of fun doing the performance shots! For some reason, we kept hiding in the curtains and singing "Bring Me To Life" by Evanescence, and there's a hilarious outtake of Zach going all out singing and acting out the song. Also, the scenes where I'm singing by the window and the curtain flutters were kind of silly; Zach laid on the floor and helped move the curtain as though there was a breeze. Movie magic! We have outtakes of that too.
Who directed and came up with the concept for the video?
The video was filmed and directed by Brandon Hall of Timekeeper Media. I developed the concept after thinking about how to best convey the feelings of missing someone, and thinking about how I would be in that situation.
When writing this song did the lyrics or the music come first? What's your process like when writing a song?
I had some of the lyrics written already, but we really fleshed them out and added melody as we were writing the guitars. We built the skeleton in the rhythm section, and then finalized the melody and lyrics after. It was a really beautiful, cohesive writing session, and the first time we had worked with Nick (Thompson). Normally we start with a guitar riff and I start to play with adding melody on top of it, but more recently we've been trying to start with a melody and then build the instruments off of a hook.
This is such a personal song. I think it's really good, lyrically. Do you have a favorite line of lyrics from the song? How long did you work on the lyrics for it? Was it easy or hard to write?
Thank you; that's really kind of you to say. I put a lot of heart into what I write, so I feel like each song is really reflective of my mindset and personal experiences that inspired it.
My favorite line is probably "The last words you and I said/Live forever in my head/Now that you're gone." This line is so personal to me, because I never got to say goodbye to my grandfather, who the song is written about. Our flights were delayed from Texas to Wisconsin, and I missed him by a couple hours. But what comforts me is that I always told my grandparents that I loved them when I kissed them goodbye. So I know the last words he heard from me were that I love him, even though it was weeks before he passed. Now I keep that tradition up with my whole family, because I want them to always know that I love them.
What do you hope listeners take away from this song? Is there a feeling or emotion you hope they get?
I hope listeners take what they need from the song, whether it's a release from grief or pain they are experiencing, or that it helps them cope with a loss. I do hope they can also feel the deep love that is between the narrator of the song and who they've lost. The thing about great loss is that you know how much that person meant to others, because the emotions of grief and love manifest themselves everywhere afterwards. It's sad to think that we don't always express the care we have for others in each moment we're lucky to have them; I'd like to think that loss allows us to be more open and loving to those still with us.
I guess that wraps it up. Thanks for taking the time to answer the questions. Do you have anything you would like to add?
Thank you for taking the time to ask! I'd just like to say that we have more new music coming this summer, and more announcements about the rest of this year, so follow us on our socials (@goldstepsatx) to be the first to know!